Lecturer Fine Art
Academic
Creative Education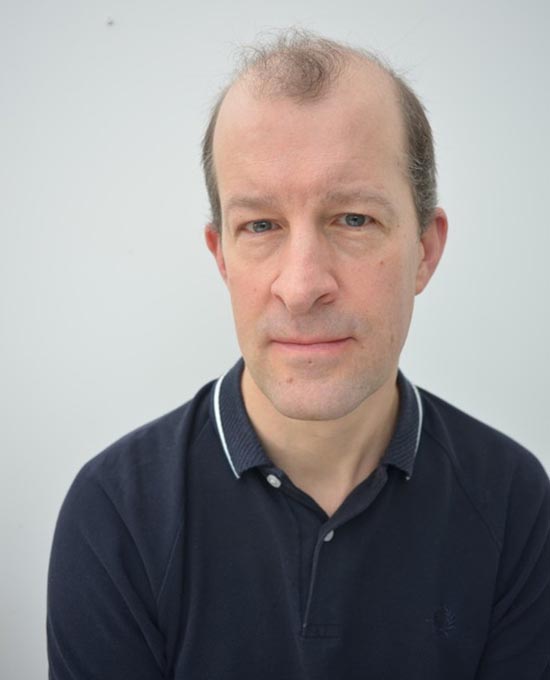 Peter joined UCA as Lecturer in Sculpture in 2004 and has since held positions such as Teaching and Learning Coordinator and Study Abroad Coordinator.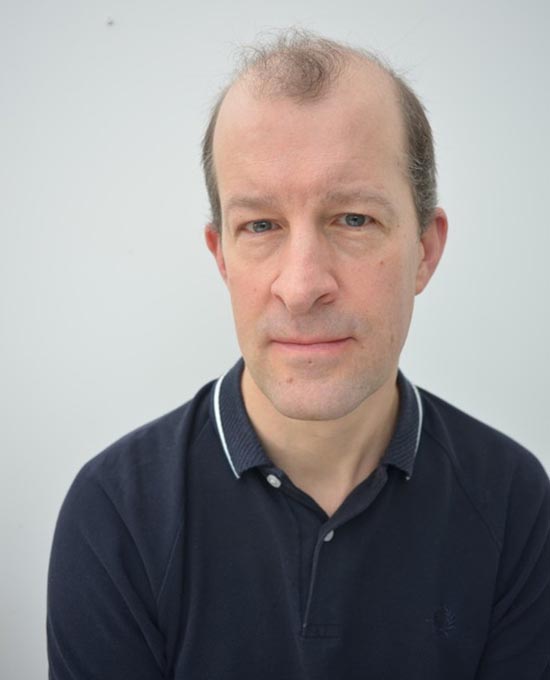 Bio
Previously Peter worked in the School of Art, Architecture & Design at Leeds Beckett University, where he worked as sculpture technician in the Sculpture workshop.
Graduating with a first class BA (Hons) in Sculpture from Kingston University, he then studied on the MA Sculpture programme at the Royal College of Art. He completed a PGCHE at the Centre for Learning and Teaching in Art and Design, CLTAD, University of the Arts London in 2006. Peter has taught across a number of fine art courses, nationally and internationally. For the past year has led the BA Fine Art course at UCA Canterbury.

Peter's focus for his own work is to use sound as a spatial plastic medium within specific spaces and situations in the public realm.
Research statement
Peter's current sculptural practice and research interest involves the development of sonic interventions in public spaces within both urban and rural environments, with the intention of altering perceptions of a given space's presumed "soundscape".
The works with sound scrutinise a priori associations between specific sounds and specific spaces, often by exposing public spaces to foreign or non-local sounds, either through mobile or fixed mounted speaker systems. The immediacy and urgency of these works are planned so as to create a sonic tension, challenging our conceptions of architectural and natural territories.
Peter is exhibiting at an international level.
Professional Membership, Affiliation and Consultancy
Fellow of the Higher Education Academy (2006)
Member of the Royal British Society of Sculptors.
Visiting lecturer:
2014 Visiting Lecturer, Fine Art, ESADHaR Le Havre, France
2013 Visiting Lecturer, Institute of Contemporary Interdisciplinary Arts (ICIA), University of Bath
2009 Visiting Lecturer, Fine Art, Züricher Hochschule der Künste, ZHDK, Switzerland
2008/09 Visiting Lecturer, Fine Art, Ecole Regionale Superieur d'Expression Plastique (ERSEP), Lille/Tourcoing, France
2008 Assessor, Bergen Arkitekten Skole (BAS), Bergen, Norway
2007 Visiting Lecturer, Diplom Freie Kunst and MA Public Art and New Artistic Strategies, Bauhaus University Weimar, Germany
2007 Visiting Lecturer, Fine Art, Central Saint Martins, University of the Arts, London, England.
2011 Juryprize, Winterthurer Skulpturen Symposium, Galerie Weiertal, Winterthur, Switzerland
2008 Artist Residency, ERSEP Tourcoing, Frankreich.
2006 Förderpreis für Junge Kunst. Dr. Rudolf Zorn Stiftung, Munich, Deutschland.
2006 Travel Scholarship to Tallinn, Estonia, Turner Contemporary Margate, England.
2002 Bursary Award, Royal British Society of Sculptors, London, England.
2000 Stanley Picker Travel Scholarship to Mexico, Kingston University, England.
Research Outputs
Find links to all Peter's research outputs and activities available at UCA's online research portal UCARO