Senior Lecturer in Consumer Behaviour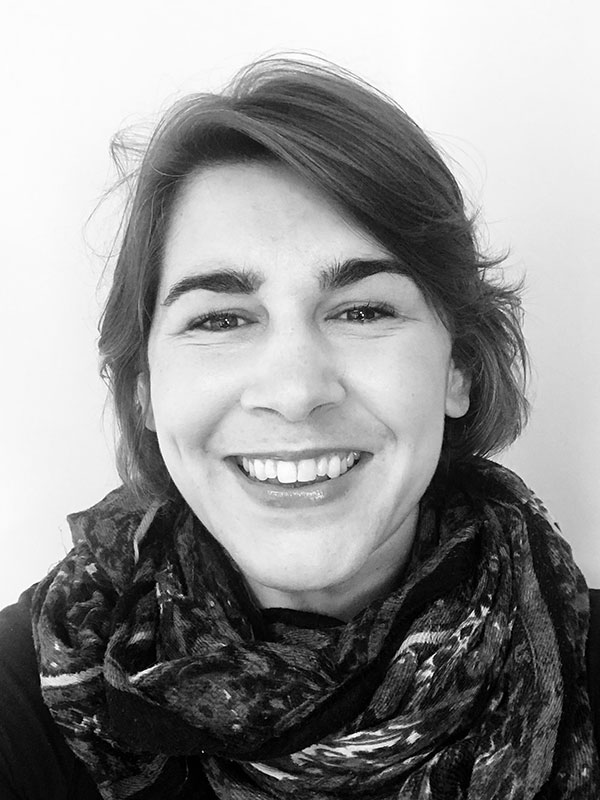 Dr Katherine (Katie) Appleford joined the Business School for the Creative Industries in 2022. She is a sociologist; specialising in fashion and consumption and teaches Consumer Behaviour across Undergraduate and Postgraduate Business School courses at UCA.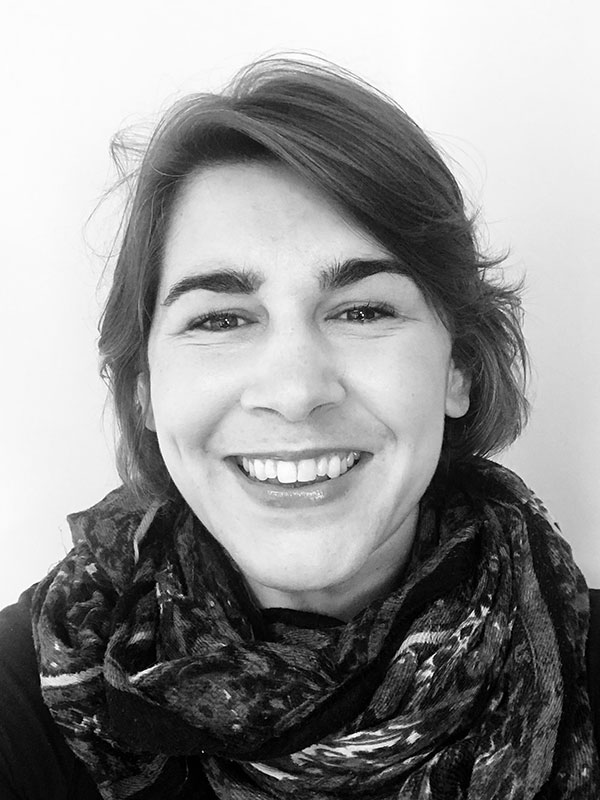 Bio
Dr Katherine (Katie) Appleford joined UCA in 2022, having previous taught Sociology at Kingston University London, and Cultural and Historical Studies at the London College of Fashion.
Her research bridges Sociology, Cultural Studies, Human Geography and Fashion Theory. She is particularly interested in the ways in which fashion is used to construct and communicate social identity, and how consumption practices are shaped by gender, race and class.
Her doctoral research analyses the ways social class is mobilised through contemporary fashion practices, consumption and tastes, demonstrating the ways in which class shapes understandings and performance in respect of gender, space and mothering. More recently her work has considered young women's shifting attitudes around body image and beauty ideals, and the role of celebrity and social media in cultivating new body image standards. This research considers important intersections between the body, gender and race, and critically analyses the concept of body positivity its use in across fashion marketing campaigns.
Research statement
Katherine's doctoral thesis focuses on class distinctions in contemporary British women's fashion practice and fashion discourse, and highlights important differences in women's understandings of fashion, space and femininity. Bringing together aspects of Cultural Studies theory, Human Geography and Sociology her work demonstrates how British women's everyday fashion choices operate as a significant means for understanding and evaluating social class and further highlights the ways in which mothers/maternal figures help cultivate their children's fashion habitus.
More recently, her research has expanded to consider the role of celebrity and social media in shaping attitudes and practices in respect of fashion. This work emphasises important intersections with race, as well as gender and class, and notes the increasing significance of celebrity culture and digital media in shifting young women's everyday beauty standards and aspirations.
Research supervision
Ellie Mumford – AHRC TECHNE Funded 'Non-binary Performances: The relationship between fashion, identity and the body in individuals with non-binary gender identities'
Robert Lastman – 'Mobile Homes: Community stigma, defining 'home' and opportunities to alleviate the housing crisis'
Research outputs
Articles
Appleford, Katherine [Reviewer] (2020) Book Review of: 'Negotiating femininities in the neoliberal night-time economy' by Emily Nicholls. Sociology, 54(3), pp. 648-650. ISSN (print) 1469-8684
Appleford, Katherine [Reviewer] (2018) Book Review of: 'Fashioning memory : vintage style and youth culture' by Heike Jenss. Sociology, 52(4), pp. 849-850. ISSN (print) 0038-0385
Appleford, Katherine (2016) "This big bum thing has taken over the world": considering Black women's changing view on body image and the role of celebrity. Critical Studies in Fashion and Beauty, 7(2), pp. 193-214. ISSN (print) 2040-4417
Appleford, Katherine (2016) Being seen in your pyjamas: the relationship between fashion, class, gender and space. Gender, Place & Culture, 23(2), pp. 162-180. ISSN (print) 0966-369X
Appleford, Katherine (2015) Book Review: Stella Bruzzi and Pamela Church Gibson (eds), Fashion Cultures Revisited. Sociology, 49(5), pp. 1002-1004. ISSN (print) 0038-0385
Appleford, Katherine (2014) Like mother, like daughter: lessons in fashion consumption, taste and class. Families, Relationships and Societies, 3(1), pp. 153-157. ISSN (print) 2046-7435
Books
Appleford, Katherine (2021) Classifying fashion, fashioning class: making sense of women's practices, perceptions and tastes. London, UK: Routledge. 222p. (Routledge Advances in Sociology) ISBN 9780415784122
Book sections
Appleford, Katherine (2015) 'You're not going out dressed like that!': lessons in fashion consumption, taste and class. In: Taylor, Yvette and Casey, Emma, (eds.) Intimacies, critical consumption and diverse economies. Basingstoke, UK: Palgrave Macmillan. pp. 145-170. (Palgrave Macmillan Studies in Family and Intimate Life) ISBN 9781137429070
Appleford, Katherine (2013) Fashion and class evaluations. In: Black, S. , De la Haye, A. , Entwistle, J. , Root, R. , Rocamora, A. and Thomas, H., (eds.) The handbook of fashion studies. London, UK: Bloomsbury Academic. pp. 102-120. ISBN 9780857851949
Professional Membership, Affiliation and Consultancy
British Sociology Association Member (BSA)
Convenor – Sociology of the Arts, BSA Study Group
European Sociological Association Member (ESA)
Palgrave Sociology of the Arts Series – Editorial Board Member
Frontiers – Associate Editor for Gender, Sex and Sexualities
University of East London External Examiner – Sociology BSc. 2021-present
2014 Creative Works London – Researcher in Residence Award (£5000)
2015 Social Enterprise Fund, Kingston University London (£2430)
2021 Research Development Allowance, Kingston University London (£1000)
2021 QR Funding, Kingston University London (£2116.80)
Research outputs
Find links to all Dr Katherine's research outputs and activities available at UCA's online research portal UCARO