Senior Lecturer in Fashion History and Theory
Academic
Creative Education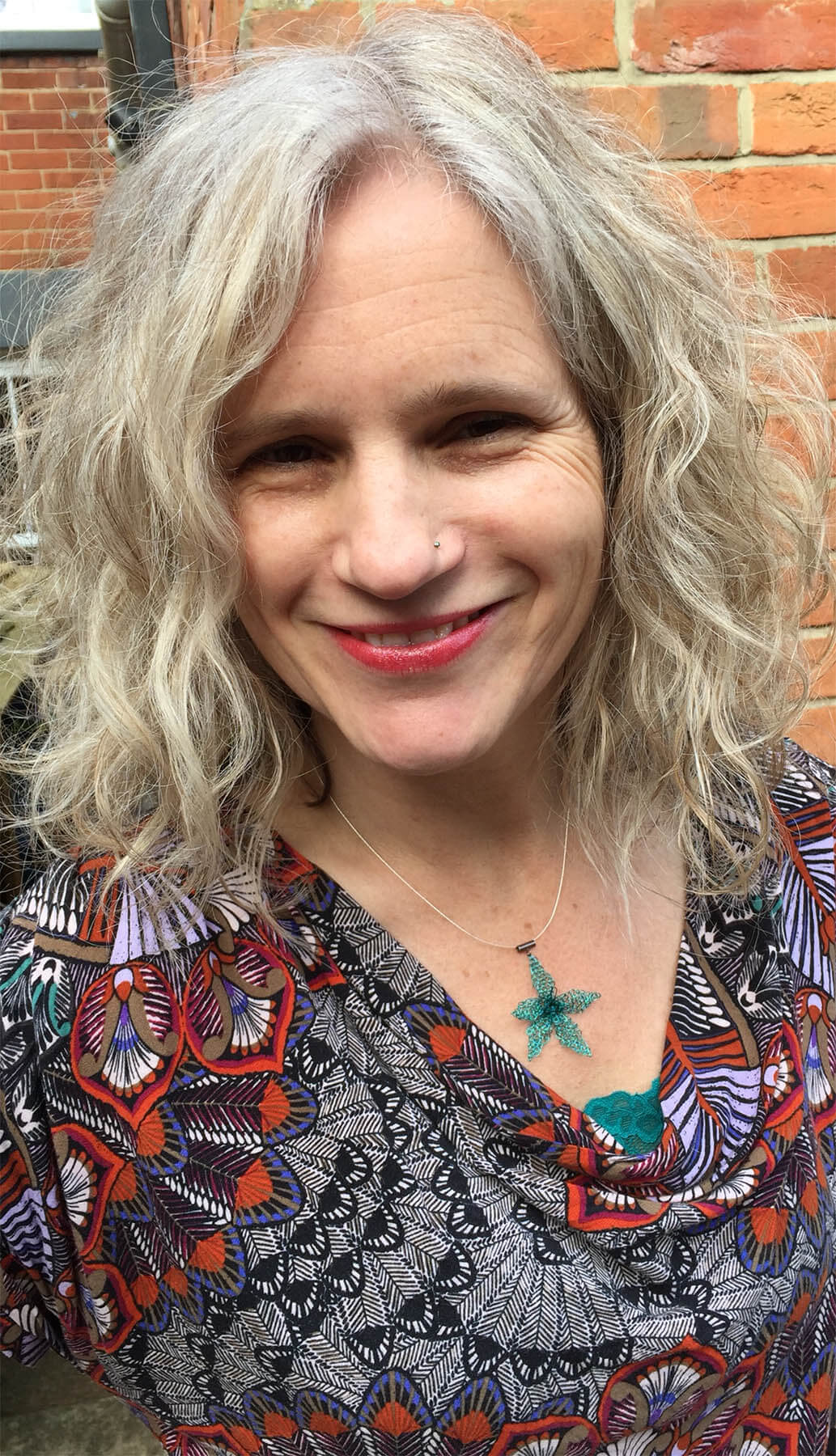 Dr Julie Blanchard-Emmerson is a Senior Lecturer in Fashion History and Theory at UCA Business School for the Creative Industries. The ethos behind her teaching is that critical thinking is the key to learning and to change – enabling students to become independent innovators, diversity advocates and industry leaders.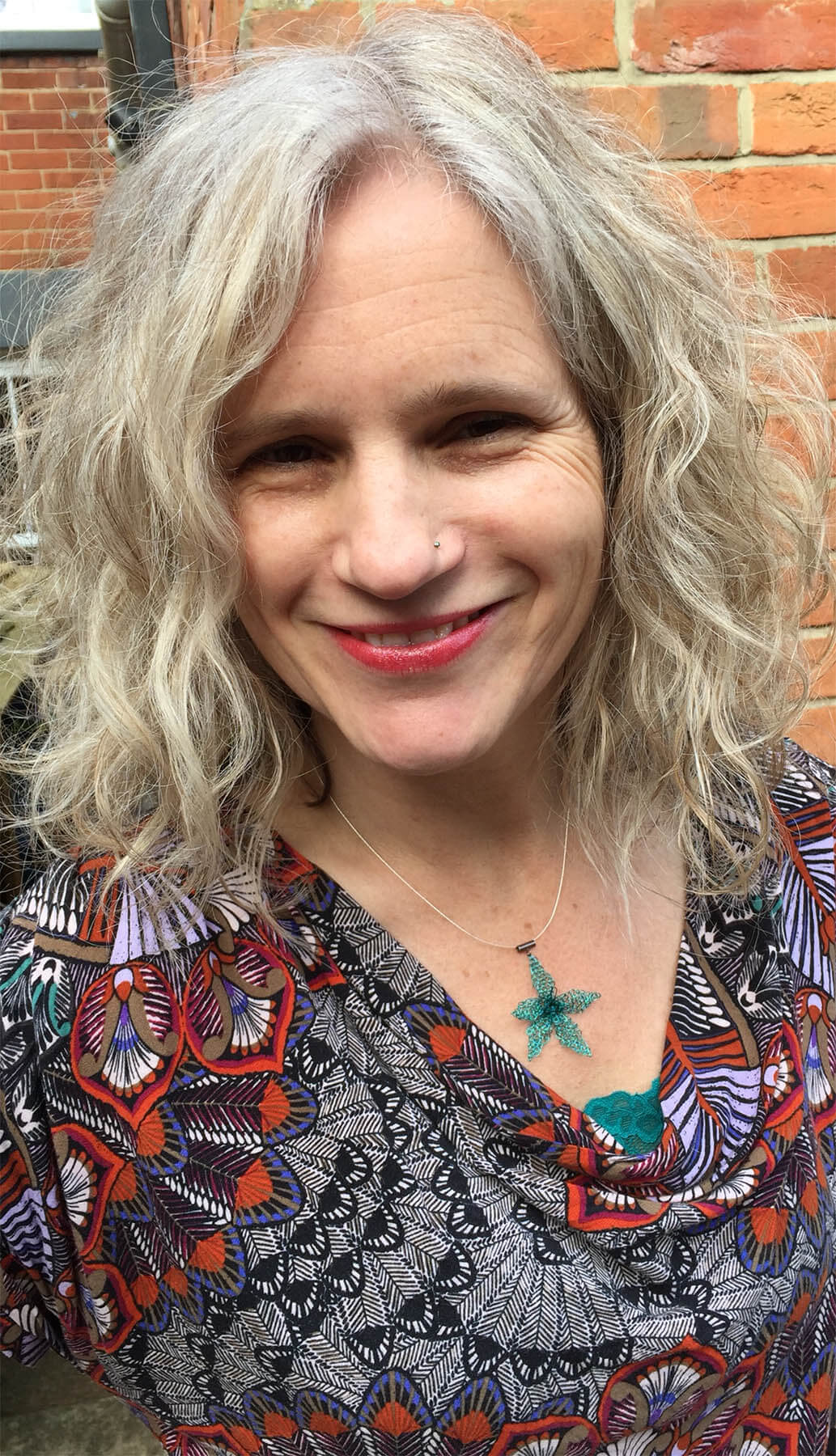 Bio
Julie is a sociologist, historian, lecturer, and researcher aiming to investigate fashion both as an industry, and as a relationship between people and the clothes they wear. Starting at UCA as a sessional lecturer back in 1999, her teaching continues to explore these tensions between big business and individual, everyday identity-making. Initially also lecturing and tutoring at Goldsmiths and Southampton Solent University, Dr Blanchard-Emmerson's engaging and enthusiastic teaching soon earned her a full-time post at UCA. She teaches students from first year undergraduate through to postgraduate, and on to doctoral level of education.
After gaining both an MA History of Dress and Textiles at Winchester School of Art, and a Masters in Research in Media and Communications at Goldsmiths, Dr Blanchard-Emmerson completed her PhD at the University of Southampton. Her thesis Feeling your age: Pre-teen Fashionable Femininity, inspired a raft of conference papers and a book chapter about girls' negotiations with the supposed commercialisation of childhood. Journal articles, including a paper about how clothes inform us of when we are in time, published in the world-renowned Sociology, also communicate her research at a global level.
Invited to contribute to the AHRC-funded 'Not Only Dressed but Dressing' Research Network about her research with pre-teen girls and their clothes (https://www.notonlydressed.com) in a workshop at the V&A. Julie shared her expertise with academic specialists and museum professionals.
An active researcher, keen to develop decolonisation and diversity in her teaching, Dr Blanchard-Emmerson won a UN Principles of Responsible Management Education award to work on a project entitled 'Do #blacklivesmatter in the education of fashion business students?'. Aiming to focus on fashion's social responsibility to minorities who are racialised, the research will engage with students, particularly those from racialised minority backgrounds, to explore how we can improve teaching about equality and inclusivity.
Research statement
Julie's research specialisms are dress and embodied experience, the relationship between the materiality of fashion and cultural meaning, and issues of identity construction, gender and the aged body through clothes. Her interests span from media constructions of fashion to the everyday experience of getting dressed.
She welcomes PhD students who want to engage with sociological, historical or creative research related to dress, fashion, the body, and identities.
Research supervision
Current research students:
Nathan Jackson, Black Women Breaking the Black Ceiling: An Exploratory Study
Josephine Murai, UK Rap and Luxury Fashion: A Study of Influence and Consumer Patterns from 2015 to 2024
Juyin Young, The Impact of Immersive Interactive Technologies on Customer Experience and Decision-Making Process in Fashion Retailing
Professional Membership, Affiliation and Consultancy
Fellowship of The Higher Education Academy (Awarded 2018)
Member of British Sociological Association
Member of Fashion Marketing + Consumption Discourse Research Network
United Nations Principles for Responsible Management Education, UK chapter, Seed funding for the project 'Do #blacklivesmatter in the education of fashion business students?'
UCA Equality, Diversity and Inclusion fund
Research outputs
Find links to all Dr Julie's research outputs and activities available at UCA's online research portal UCARO