Subject Lead BA Fine Art / Yr3 Pathway Leader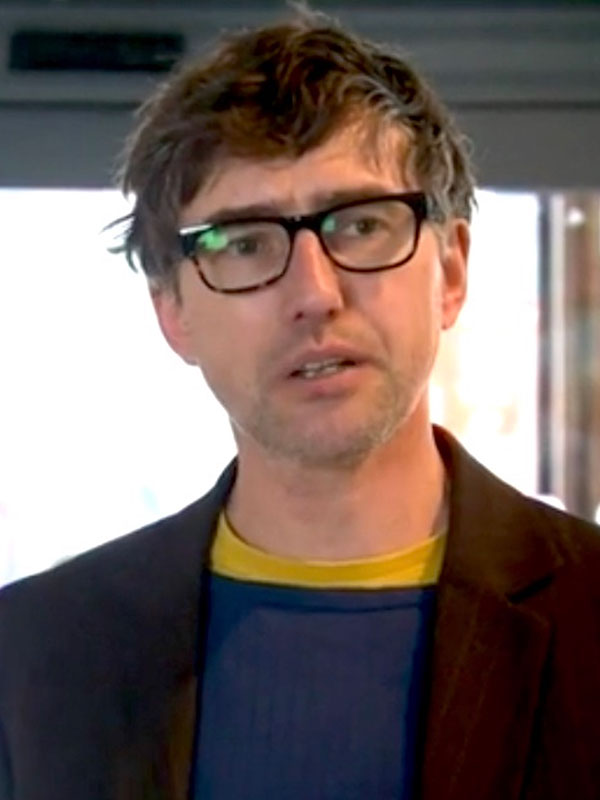 Greig Burgoyne joined the School of Fine Art and Photography in 2010. He is subject lead for BA Fine Art, and is Year 3 Pathway Leader for the BA Fine Art course at UCA Farnham. He also leads on critical theory within the yr2 cohort and dissertation supervision of yr3.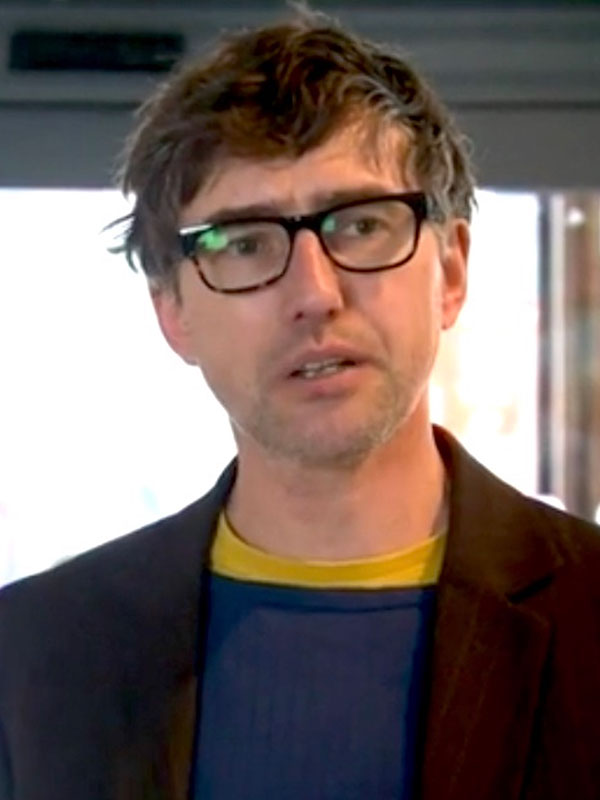 Bio
Greig studied at the Universität Für Angewandte Kunst Vienna. He has an MA in painting from The Royal College of Art, London and a post graduate teaching qualification from University of Brighton. He has held numerous teaching posts and visiting lecturing roles in the UK and abroad including NASCAD Halifax Canada, Novgorod state University Russia, Haute école des art du Rhin (HEAR) Mulhouse & Lille III University. He engages in a broad-based site- specific spatial practice that embraces film, live performance, installation, sound and text primarily in Europe. He writes, publishes, and presents a conference regularly on areas within phenomenology, and of late the paradox of visibility. Hs work features in 'Performance drawing-new practices' published by Bloomsbury Books in 2021.
More information:
Website: https://www.greigburgoyne.com
YouTube: https://www.youtube.com/channel/UCeUrGwn2AgnSavSjub-ceXA
Research statement
Burgoyne unites materials often sourced in and around the proximity of the site each project takes place within, alongside process-led, rule-based strategies. Theoretical frameworks specific to phenomenology, the post-soviet experience and literary structures around the fragment inform that research.
He immerses in concepts of play and the speculative, that are ultimately driven by curiosity and risk, often akin to a precarious emancipation, celebrating our vulnerability, unreliability and fragility verging on the pathetic. Residual scraps of that forming/unforming. Taking the anomalies of the space, he seeks to test, measure or expand the paradoxes of body/site/relations with regard to space and drawing.
The results are immersive, often absurd and beguiling re-navigations or configurations specific to the site and/or subject. In doing so Burgoyne proposes new dialogues that seek to generate a condition of becoming, translation and flux instead of stasis, a site of experience rather than merely location.
Recent solo exhibitions in 2020-22 include Kunsthallen Bochum, Museo dell'Arte Classica Rome, The Lowry Manchester, Civitella Ranieri Foundation Perugia, Whitstable Biennale, Spazio mensa Rome, Lodge 222 Dordrecht, Nest Ghent, PS2 Belfast, (VAKT) Verein Für Aktuelle Kunst Oberhausen and La confection Idéale Lille, ,Edinburgh Arts Festival and Drawing projects UK.
Recent writing and Presentations and at conference in 2022 includes ICM Universidad Complutense Madrid, Drawing conversations#4 University of Huddersfield, Journal of performance, International journal of photography, collateral event -Pera flora fauna Venice Biennale.
Forthcoming/recent solo exhibitions include:
2023 The Lowry, Manchester
2023 MLAC, Rome
2023 Jesters Hickster projects, Rome
2022 Brief Encounters, Whitstable Biennale, Kent
2022 Il Nuovo Mondo – Classic Workout Museo Dell'Arte Classico Rome in cooperation with Sapienza Universita Roma
2022 Inside Drawing PS2 Belfast residency, exhibition and live performance
2022 Clearings NeulandProjektRaum, Cologne, Germany
2022 Casting the castle Civitella Ranieri Foundation, Perugia, Italy
Recent solo projects include:
2021 Delay Spazio Mensa Rome (3-person show)
2021 Negotiations (with Elisabeth Sonneck), Paper Gallery, Manchester
2021 The Volatile gaze ]GAZE[ Art Space, Shrewsbury, UK
2021 Raid Galeria Bruno, Lissi, Rome
2020 Space Man Bochum, Kunsthallen, Germany
2020 Second Night of experimental boredom, Lodge 222, Dordrecht, Holland
2020 Drawing expanded, AIR Gallery, Manchester
2020 Papier Skulpturen (VAKT) Verein Für Aktuelle Kunst Oberhausen, Germany (with Monika Gryzmala and Ignacio Uriarte)
2020 Empty spaces A digital online commission from Arts Council England
2019 Between the sunny and the opaque (with Lucy O'Donnell) Drawing projects UK Bath
2019 Reality Hickster Projects Perugia (with Michele Tocca)
2019 Restless Linings 2 Kosar Contemporary Bristol UK (with Joe Graham, Lucy O'Donnell & Robert Luzar)
2019 Expect the unexpected The Lowry, Manchester (group show with Martin Creed, Gillian Wearing, Sophie Calle, Yoko Ono) to be followed by a solo show in 2023 in dialogue with The Lowry collection comprising of commissioned film works; major installation; live performances and large scale public participatory performances.
2019 Lost in space (horse) – as part of 74 Years Curated by The Other-Art Network /commissioned for Goodnestone park and gardens Kent
2019 The Intimate Gaze MART Gallery Dublin Curated by Livestock Performative platform
2019 Brief Encounters Edinburgh Arts Festival (with Dierdre McLeod and geographers from University of Edinburgh)
2019 First Night of experimental boredom Lodge222 Dordrecht Holland curated by Frans Van Lent (group exhibition)
2018 Identity invited artist as part of the International Festival SynodeDort400 various sites across Dordrecht Holland (group show)
2018 Celui qui ne m'accompagnait pas Commissioned by Médiatèque du Moulle, Haût de France, Curated by Espace 36 Association d'art Contemporain France
2018 Someone Standing apart from me Commissioned by Livestock Performance platform MART Gallery Dublin
2018 Pier To Pier / Pier Dig Commissioned by ArtWalkPorty, Portobello Beach, Edinburgh
2018 Resident artist H E A R - Haût École Des Arts Du Rhin, Mulhouse/ Strasbourg France
2018 Performative paper for CIST Reinventing places through art; rethinking art with space​-CIST 2018 Rouen Université/ Paris Diderot Université France
2018 Splace Université III Lille France
2018 Organ-Icon-Une Aventure de corps Bureau D'art et Recherche, Roubaix France
2018 OKNO La Confection Idéal, Tourcoing France
2018 Restless Linings Wimbledon Space London (group show with Robert Luzar, Joe Graham, Lucy O'Donnell)
2017 Stitch Up commissioned for P/ROPS at NEST Ghent Belgium
2017 Close Encounters commissioned by The Stove Network Dumfries Scotland in collaboration with Sociologist Andrej Zeleniec/ (public participatory walking events in public space/s)
2017 Embodied Cartographies Curated by Fay Stevens Fringe Arts Bath 2017 Arts Festival
2016/17 Quadraturin La Confection Idéal Tourcoing France
2016 Breathing Space Centre Culturel Balavoine, France in collaboration with La Verita Dance Company Brussels
2016 Concept, Czong Institute of Contemporary Art, South Korea
2016 Bad Drawing – part of The Prison Drawing Project, Scarborough Jail, Yorkshire
2015 Scapelands Drawing Box Tournai, Belgium
2015 WhiteNoise Centre for Recent Drawing, London
2015 Gapfillers Briggait Project Space, Glasgow
2014 Fax Karst, Plymouth- Curated by The Drawing Centre, New York, USA
2014 Apparatus Escaut Architectures, Brussels
2013 Warped Space Frost Art Museum Drawing Project, Miami, Florida, USA (with Dancer Yumino Seki)
2013 OMON RA The Drawing Project IADT Dublin
2012/13 Dromology – The Logic of Speed South Square Gallery, Bradford UK (group exhibition) with Jack Brindley
2012/13 Découvrir/Discover Espace 36 Association d'art Contemporain (group exhibition)
2011 Slipstream Five Years, London UK
2011 Space Wrestlers City Arts Centre Edinburgh and touring throughout Scotland with Drawn In with Travelling Gallery
2011 Dialogue/dialogo Dalla Rosa Gallery London
2010 Seein' ain't believin' Gracefield Galleries-Arts centre for SW Scotland
2010 Back to the Future Hastings Museum and Art gallery
2009 The Future of Nostalgia Jerwood Space, Jerwood Project Space London
2008 Charm Offensive Michael West Galleries Quay Arts Isle of Wight supported by ACE
Forthcoming/recent published writing:
2022 When the photograph breaks – phenomenological study of photography and performativity- International journal of photography University of Lancashire UK Journal -print and Online (forthcoming)
2022 ICM contemporary drawing journal issue 3 'The clearing- drawing as an invisible present' Universidad Complutense Madrid (forthcoming winter 2022)
2018 WhiteNoise publication Published by Marmalade visual theory London Book
Work featured/published journals/ catalogues/ books:
2022 The contemplative edge Edited by Ilaria Schiaffini, and Francesca Gallo – Museo dell'Arte Classica Romebook published by Cambia Una Virgola Rome
2021 The speculative risk Dream Machine journal Venice biennale Curator Camilla Boemio interviews, online journal
2020 Performance drawing-practices since 1945 chapter 4 Published by Bloomsbury books London / New York
2021 interview by Jo Manby Fourdrinier -online journal Manchester UK
2018 Greig Burgoyne à Médiatèque du Moulle L'independant -exhibition review Haût deFrance, France newspaper
2018 Pick of the wk August 30th Glasgow Herald- Phil Miller / visual arts
2018 Must see in Scotland this week – The Skinnynewspaper/ 7th September Glasgow/Edinburgh Print/online
2017 A-N REVEIW 'Coastal Currents arts festival- developing a dialogue' Dany Louise print/online
2107 Coastal Currents Arts Festival Sussex Brochure
2016 The prison drawing project (ISSU online) Exhibition catalogue
2016 Exhibition review The Prison Drawing Project Drawing Research Theory 7 Practice (journal) issue 2 print/online
2016 My process Featured artist for May 2016 Central Station Glasgow (online)
2016 Play V Purpose Drawing Conversations symposium Published by Coventry University school of fine art (online)
2016 WhiteNoise a Collaborative drawing project Drawing Research Theory (DRT) volume 1 Intellect Books January 2016
2015 Drawing Paper #8 featured artist Liverpool UK(online and print)
2015 WhiteNoise featured exhibition Top 5 shows to see in London - FAD MAGAZINE June
2015 Gapfillers Glasgow Herald Arts Section (April) - exhibition review Phil Miller
2013 We Are All Alternative Structures exhibition review A-n magazine
2012 Découvrir La Voix du Nord France, November (newspaper review)
2012 Une Point Jeté Deux Rives L'Indépendent France November (newspaper review)
2012 Découvrir published by Espace 36, France (Exhibition catalogue)
Professional Membership, Affiliation and Consultancy
BA Fine Art, University of Coventry
BA/MA Fine Art, University of York St John
2020/1 ACE Artist digital commission grant
Stadt Bochum – Visiting arts grant
2017 Creative Scotland artist research & development grant for project Close encounters
2017 UCA Research grants for Performative /paper presentation at Drawing conversations 2 University for Coventry
2017 UCA Research grants for Performative /paper presentation at Drawing Matters Symposia York St John University
2016 UCA Research grant for WhiteNoise publication (UK)published by Marmalde visual theory
2016 Arts Council England, research and development grant for WhiteNoise residency and exhibition at the Centre for Recent Drawing, London
Fonds Culture-Wallonie 2014
2001,3,5 Arts Council England, research and development grant –Art in Romney marsh (curator)
2008,9 British Council – Travel award Canada
Research outputs
Find links to all Greig's research outputs and activities available at UCA's online research portal UCARO