Associate Research Fellow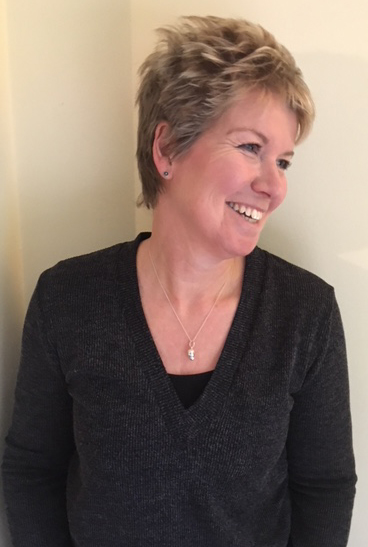 Dr Beverly Ayling-Smith is a textile artist and researcher.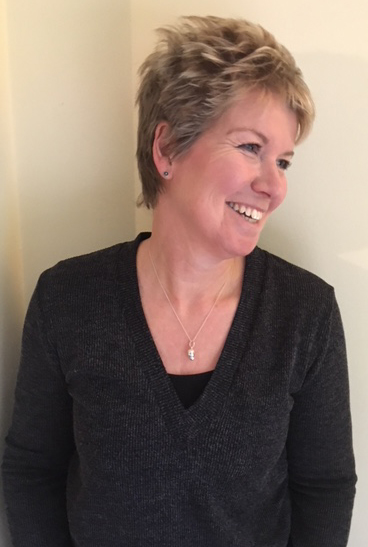 Bio
She graduated with a First Class (Hons) degree from Middlesex University and completed an MA (Distinction) Contemporary Craft from UCA Farnham. Her Doctoral research was titled 'The space between mourning and melancholia: the use of cloth in contemporary art practice to materialise the work of mourning' and she was awarded a PhD from the University for the Creative Arts (Farnham) and University of Brighton.
Beverly is an Associate lecturer on the MA Textiles course and has led the Theory and Analysis Unit of the MA course for the School of Crafts and Design. She is an Associate Research Fellow in the International Textile Research Centre.
Further information:
beverlyaylingsmith.com
www.transitionandinfluence.com
Research statement
Beverly's Doctoral research investigated how cloth can be used as a metaphor for loss to make a connection with any unresolved mourning of the viewer. Using materials such as linen and bedsheets and processes including tearing, staining and mending as a metaphor for the emotions involved in the experiences of grief loss and absence, her work highlights that even when the immediate feelings of grief and mourning are passed, we are changed forever; the emotions embedded in the fabric of our lives emerge at different times to stain our emotional states.
Her recent studio practice has investigated the idea of emotional barriers and how these can be materialised in cloth using stitch.
Research supervision
Beverly's interest in loss, grief, mourning and melancholia has resulted in presentations at conferences on End of Life Care, Bereavement studies and Trauma theory. She has published papers in these areas of study and is interested in research into bereavement, loss, memory and connecting with the emotions of the viewer.
Current UCA research students
Mona Craven (3rd Supervisor)
LouLou Morris (2nd Supervisor)
Research Outputs and Activities
Publications:
2020
Torn Apart: exploring emotional barriers. Exhibition catalogue essay. Textile Thinking Imprint, University for the Creative Arts, Farnham, UK. pp6-11
2019
Truth to Materials - the importance of using the right stuff in Encompassing: Research. Essays from the School of Crafts and Design. Edited by Professor Lesley Millar and Professor Simon Olding. University for the Creative Arts, Farnham UK. pp58-70.
Connecting with the viewer: Affectivity and Cathexis in Textile Artwork Peer-reviewed journal TEXTILE, 17:3, 296-311, DOI: 10.1080/14759756.2019.1588687
2018
The Bedsheet: From Linen Cupboard to Art Gallery Peer-reviewed journal TEXTILE, DOI: 10.1080/14759756.2018.1432142
2013
'Cloth, Memory and Mourning' in The Strangled Cry: The Communication and Experience of Trauma. Edited by Aparajita Nanda and Peter Bray. Interdisciplinary Press. pp235-255.
Conference presentations:
2018
'Cloth, Loss and Memory' at 'The Senses and Spaces of Death, Dying and Remembering: Historical and Contemporary Perspectives', University of Leeds, UK.
'Grief and Loss: cloth as a materialisation of mourning' at 'The End of Life Experience: Dying, Death and Culture in the 21stCentury, Lisbon, Portugal.
2017
'The bedsheet – from linen cupboard to art gallery' at 'The Matter of Material' Symposium, Turner Contemporary, Margate, UK.
'The Language of Grief: cloth as a metaphor for loss' at 'Dying and Death in 18th-21st century Europe', Alba Iulia, Romania.
2016
'The Materialisation of Loss in Cloth' at 'Care, Loss and the End of Life' Conference, Budapest, Hungary.
2014
'The language of grief in textile art practice' at Grief. Language. Art. Conference, University of Liverpool, UK.
2014
'Mend. Patch. Piece. Physical processes in the development of textile practice' at 'and where do we go from here? Rethink. Reconfigure. Reflect' Research Student Conference, UCA Canterbury, UK.
2013
Presentation of Research at Kyoto Gedai University, Kyoto, Japan and Kawashima Textile School Kyoto, Japan.
2013
'Cloth and Mourning' at CREST conference, University of Chichester.
2012
'Cloth, Memory and Mourning' 2nd Global Conference, Trauma: Theory and Practice, Prague, Czech Republic.
2010
'Material, Mourning and Memorial.' Material Evidence Symposium. Bath Spa University, UK.
Selected exhibitions:
Solo show
2020 Torn Apart: exploring emotional barriers Lansdown Gallery, Stroud, UK.
2016 The Language of Grief: cloth as a metaphor for loss James Hockey Gallery, UCA Farnham, UK.
2013 GalleryGallery, Kyoto, Japan.
Recent exhibitions:
2021
Beyond Boundaries High Five Art Gallery, Baarle Nassau, Netherlands.
Makers Art Collective Oxmarket Gallery, Chichester, UK.
2020
Fabric: Touch and Identity Compton Verney Art Gallery, Warwickshire, UK.
Contextile2020 Places of Memory Contemporary Textile Art Biennial, Guimarães, Portugal.
2019
Detours et Derives Biennale Internationale du Lin de Portneuf, Canada.
2018
Scythia Exhibition of Textile Art, Ivano-Frankivs'k, Ukraine.
Transient Prism Exhibition, Arches 402, Hoxton, UK.
Continuum2, Menier Gallery, London, UK.
2017
Ajavahe. Time Difference 7th Tallinn Applied Art Triennial. Tallinn, Estonia.
Craft Continuum, Menier Gallery, London, UK.
2016
Art_Textiles. The Whitworth Gallery, Manchester, UK.
Grant awarded from Great Britain Sasakawa Foundation 2015 and 2021