Professorial Fellow
Professorial Fellow
Research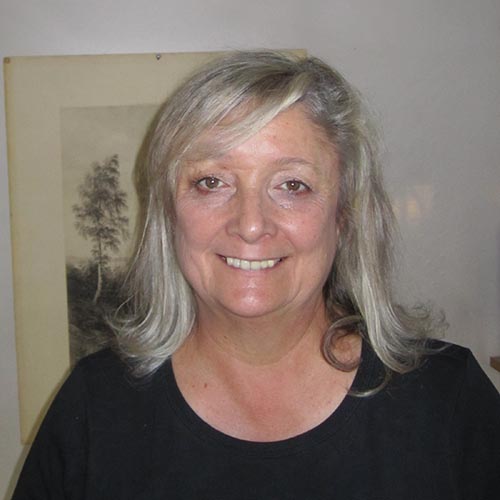 Anne Massey is a researcher and teacher with extensive experience of publishing and doctoral supervision in art and design. She is particularly interested in supporting others to publish their writing, and is working on a book for Routledge entitled: Writing and Publishing in Architecture and Design (2024).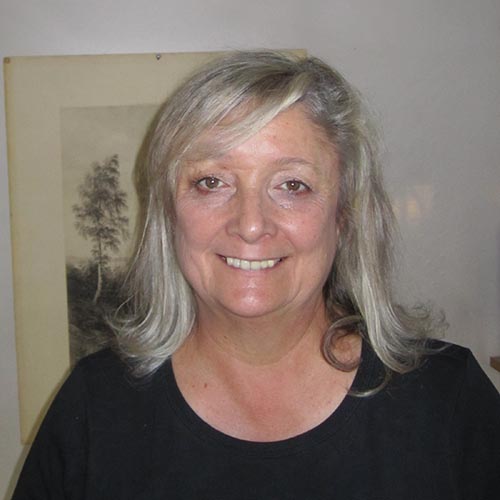 Bio
Born in the borders between England and Scotland, Anne Massey studied for a BA (Hons) in the History of Modern Art and Design at Newcastle Polytechnic, now Northumbria University. She then completed her PhD at the same place on the Independent Group. From there she worked as a visiting lecturer throughout the 1980s in the north east of England and London. She then held leadership roles, specialising in building research cultures at Southampton Solent University, the Arts University Bournemouth, Kingston University, Middlesex University and the University of the Arts, London where she was Associate Dean Research. She joined UCA in 2019.
Research statement
Anne Massey is best known for her work on the Independent Group and post-war British culture, including the ground breaking The Independent Group: Modernism and Mass Culture in Britain, 1945-59 (MUP 1995), based on her PhD. This was followed by Out of the Ivory Tower: The Independent Group and Popular Culture (MUP 2013).
She wrote the definitive chronicle of the Institute of Contemporary Arts, ICA (ICA 2014) and a biography of its first and only female Director, Dorothy Morland: Making ICA History (LUP 2020). She co-edited Pop Art and Design (Bloomsbury 2017) with Alex Seago and co-curated Pioneers of Pop at the Hatton Gallery, Newcastle in 2017.
She has contributed to exhibitions at Dover Street Market, ICA, Kunstmuseum Wolfsberg, Munich Haus der Kunst, Philadelphia Art Alliance, Whitechapel Art Gallery and Tate. She has written articles and reviews for various academic journals including Art Monthly, BLOCK, The Burlington Magazine, Journal of Architecture and Culture and the Journal of Visual Culture.
Anne Massey's research has been funded by the AHRC, British Academy, Henry Moore Foundation and the Paul Mellon Centre.
Research outputs
Women in Design, Thames & Hudson World of Art, 2022.
Dorothy Morland: Making ICA History, Liverpool University Press, 2020.
Co-edited with Zoe Hendon, Design, History and Time: New Temporalities in a Digital Age Bloomsbury Visual Arts, 2019.
Editor, The Blackwell Companion to Contemporary Design (Since 1945), Wiley & Sons, 2019.
Editor, and Co-Curator, Pioneers of Pop, Hatton Gallery, Newcastle University and Tyne and Wear Museums Service, October 2017-February 2018.
'The Independent Group and Little Magazines, 1956-1964', Journal of Architecture and Culture, special issue on 'Behind the Scenes' edited by Jessica Kelly, Vol 6, Issue 1, 2018, pp 17-35.
Co-edited with Alex Seago, Pop Art & Design, Bloomsbury Academic, 2017.
'A feminine touch': design, gender and the ocean liner', Journal of Maritime Research, Autumn 2015.
Institute of Contemporary Arts, 1946-58, ICA, 2014.
Guest Editor, Journal of Visual Culture, Special Issue on 'BUNK: Celebrating 60 Years of the Independent Group', plus 6,000 word essay and Introduction, August 2013.
Out of the Ivory Tower: The Independent Group and Popular Culture, Manchester University Press, 2013.
Parallel of Art & Life: The Independent Group, co-curated with Matt Williams, ICA, 2013.
Co- editor with Penny Sparke, Interior Lives: Biography and the Interior, Ashgate, 2013 .
Co-editor with Tom Avermaete, Hotel Lobbies: Anonymous Domesticity and Public Discretion, plus Chapter 2 'Learning From Los Angeles: Hollywood Hotel Lobbies', Routledge Architecture, 2012.
Chair, Reaktion 'Objekt' series, 2011 Reaktion/Chicago University Press.
Founding Editor of Interiors: Design, Architecture, Culture for Berg, launch issue July 2010.
'Unsustainability: Towards a New Design History' with Paul Micklethwaite, Design Philosophy Papers, Issue 2, 2009.
Designing the Modern Interior: From the Victorians to Today, P. Sparke, A. Massey, T. Keeble, B. Martin (Eds) Berg, 2009.
L'Affiches Transatlantiques, Citadelles & Mazenod, Paris, 2008 with Gabriele Cadringher. Published in Italian by Jaca Book, Milan; German by Hirmer Verlag, Munich, 2009; English by Antique Collectors Club, 2011.
Interior Design Since 1900, Thames & Hudson World of Art, 4th Edition, 2020.
Designing Liners: Interior Design Afloat, Routledge Architecture, 2006, 2nd edition 2021.
Research supervision
Students supervised with titles
Vanessa Paynton, The Ideal Kinema.
Jen Brown, The History of Do-It-Yourself.
Alia Al-Khalidi, Menstruation in Material and Promotional Culture: The Commodification and Mediation of Female Sanitary Products in Britain, 1880-1914.
Robin Jones, The Empire of Things: Sri Lanken Furniture.
Dennis Wardleworth, Building the Modern Corporation: Corporate Art Patronage in Interwar Britain.
Hannah Rumball, The Visual Culture of Quaker Dress. (AHRC funded)
Harriet McKay, Accommodating the Passenger: Interior Design for the Union Castle Line, 1945-77. (AHRC funded CDA with the National Maritime Museum, Greenwich)
Jessica Kelly, "Ardour of the Layman": The Architectural Review and Public Discussions of Architecture.
Lyanne Holcombe, Art, Luxury and Taste: The Design and Decoration of the Regents Palace Hotel London 1890-1939.
Paddy O'Shea, BOAC and the Interior of the Jet Aircraft, 1939-74.
Claudia Marfella, Aesthetic Values of the 1950s: Gillo Dorfles and Reyner Banham and the Activities of the IG and MAC.
Daniel Davies, Serving the Empire: P&O, Design, Identity and Representation, 1837-1969. (AHRC funded CDA with the National Maritime Museum, Greenwich).
Adam Brinkworth Integration: A New Design Model for Apparel and Retail Environments (PhD by Public Works)
Zoe Hendon Looking Back and Looking Forward, the The Silver Studio Collection as heritage asset and educational resource, 1968-2018.
International Association of Art Critics, British Art Network and the Design History Society.
External examiner at BA (Hons) level for University of Derby, University of Westminster, Richmond University London, Norwich University of the Arts, Buckinghamshire New University, UCA and UEL. At MA Level at Birmingham Institute of Art and Design. PhD examinations at the RCA, Manchester University, University of Pretoria, Edinburgh University, UAL, University of the Punjab, Reading University and Loughborough University. AHRC Peer reviewer 2005-11, and Strategic Peer reviewer 2011-13. QAA Subject Review Chair 2000-2 and QAA Subject Specialist Reviewer for Art & Design 1996-2000.
2020 Awarded £2,000 by Paul Mellon Centre for British Art for Surrealism in England Revisited conference
2019 Awarded £1,213 by Henry Moore Foundation for Dorothy Morland book
2018 Awarded £500 by Design History Society for Design and Time
2016 Awarded £750 by Design History Society for Pop Art & Design
2014 Awarded £10,000 by Paul Mellon Fund for production of ICA book
2012 Scouloudi Foundation, £850 for production of MUP book
2011 AHRC, Collaborative Doctoral Award with the National Maritime Museum, Greenwich on 'Serving the Empire: P & O, Design, Modernity and Representation.' Value c£60,000
2011 Paul Mellon Fund, support for conference, BUNK: 60 Years of the Independent Group. Value £1,500
2007 AHRC, Collaborative Doctoral Award with the National Maritime Museum, Greenwich on 'Accommodating the Passenger: Interior Design for the Union Castle Line, 1945-77.' Value c£55,000
2006 British Academy, £2,000 for Tate Britain conference: 'Between Concept, Practice and Discipline: The Legacy of the Independent Group in the Digital Age.'
2006 AHRC, £12.600 for 'The Metallization of a Dream: Eduardo Paolozzi and the Independent Group, a case study in creative practice and theory in the digital age.'
2004 AHRC, £4,976 for 'Designing Liners: Interior Design Afloat'.
2004 HEFCE £12,000 for Promising Young Researchers Scheme.
2002 ADC-LTSN £2,600 for 'Developing Creativity for the World of Work.'
Research outputs
Find links to all Professor Anne's research outputs and activities available at UCA's online research portal UCARO