Senior textiles lecturer celebrates
solo exhibition: Traces in Cloth
10 Mar 2020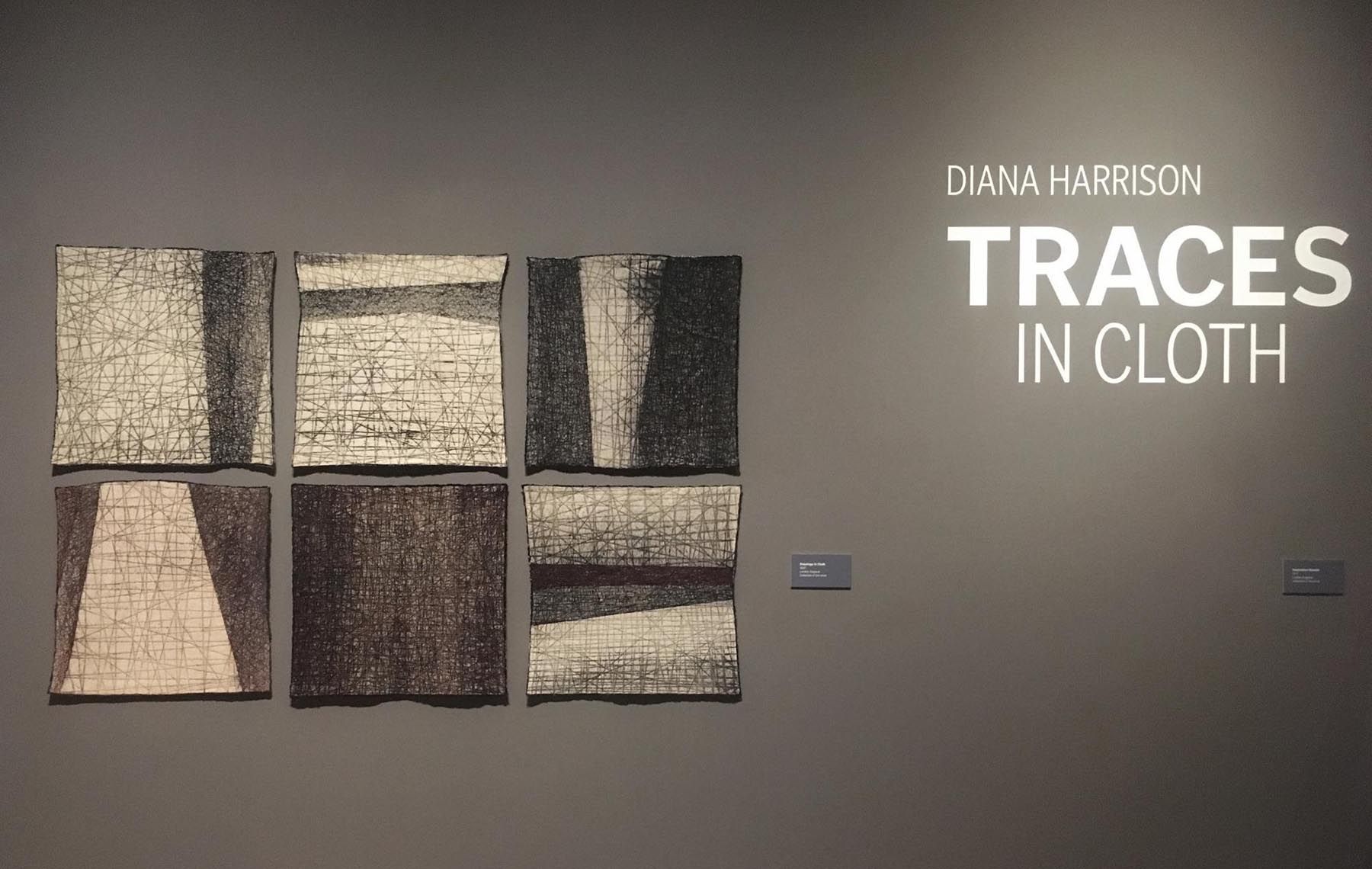 Diana Harrison currently has a solo show of her textile quilt work on display at the International Quilt Museum in America.
Diana is a Senior Lecturer of Textiles at the University for the Creative Arts (UCA) Farnham, and her quilts and textile hangings reflect a contrast of strength and quiet and of precision and happenstance.
Harrison refers to her process as a narrative, a conversation with each piece that evolves as she works.
In some pieces, the quilting stitches are linear and remarkably even, and in others, the shapes are purposefully imperfect, with deliberately unfinished edges, and loosely hanging threads.
For example, in Beginning and Beyond, Diana begins with a black cloth, which is densely stitched and then bleached to remove the colour. The resulting look evokes an aged wood or stone with a patina of marks left behind as time erodes and alters the forms.
Other pieces represent her process of deconstruction. Pillowcases involves the removing of seams, dyeing, and overprinting that subsumes the forms original purpose.
Throughout Harrison's work, she commemorates and evokes the day-to-day context of life. She finds value in the ordinary, seeing each item with its own physical and emotional story, inviting further conversation and contemplation about the traces that remain.
Diana Harrison: Traces in Cloth runs till 26 April, at the International Quilt Museum, University of Nebraska, USA
To learn more about studying Textiles at UCA, visit the course pages.