Introducing #CreatorsAssemble

Why we're calling on creators everywhere to bring their unique skills to the fight against Covid-19
09 Apr 2020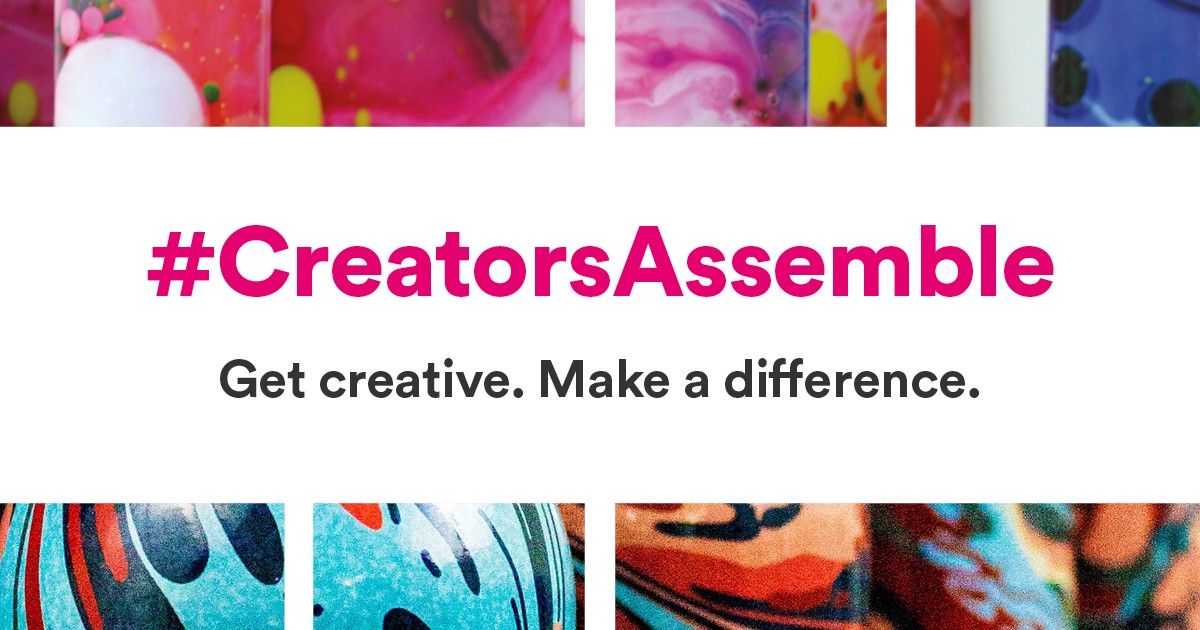 Right now, your creativity matters more than ever. Creative skills are at the heart of our ability to solve problems and, as we face some of the biggest we've ever known, it's vital that we nurture those skills to help us overcome adversity, and keep moving our society forward.
That's why, on Tuesday 14 April, we'll be launching #CreatorsAssemble — a campaign to mobilise creative people everywhere to use their skills and imagination to meet the challenges our communities are facing during the Covid-19 crisis.
Throughout the campaign, you can expect:
· Daily prompts and challenges to help you keep flexing your creative muscles
· Weekly briefs with ideas on how to use your creativity to help your community
· New skills tutorials to help you look after your mental health by learning something new during lockdown
· Regular blog and social updates designed to keep you occupied, inspired, motivated and connected.
To get involved or find out more, follow us on Twitter or Instagram.