UCA's emerging artists showcase work
at London's Bargehouse
31 Jan 2020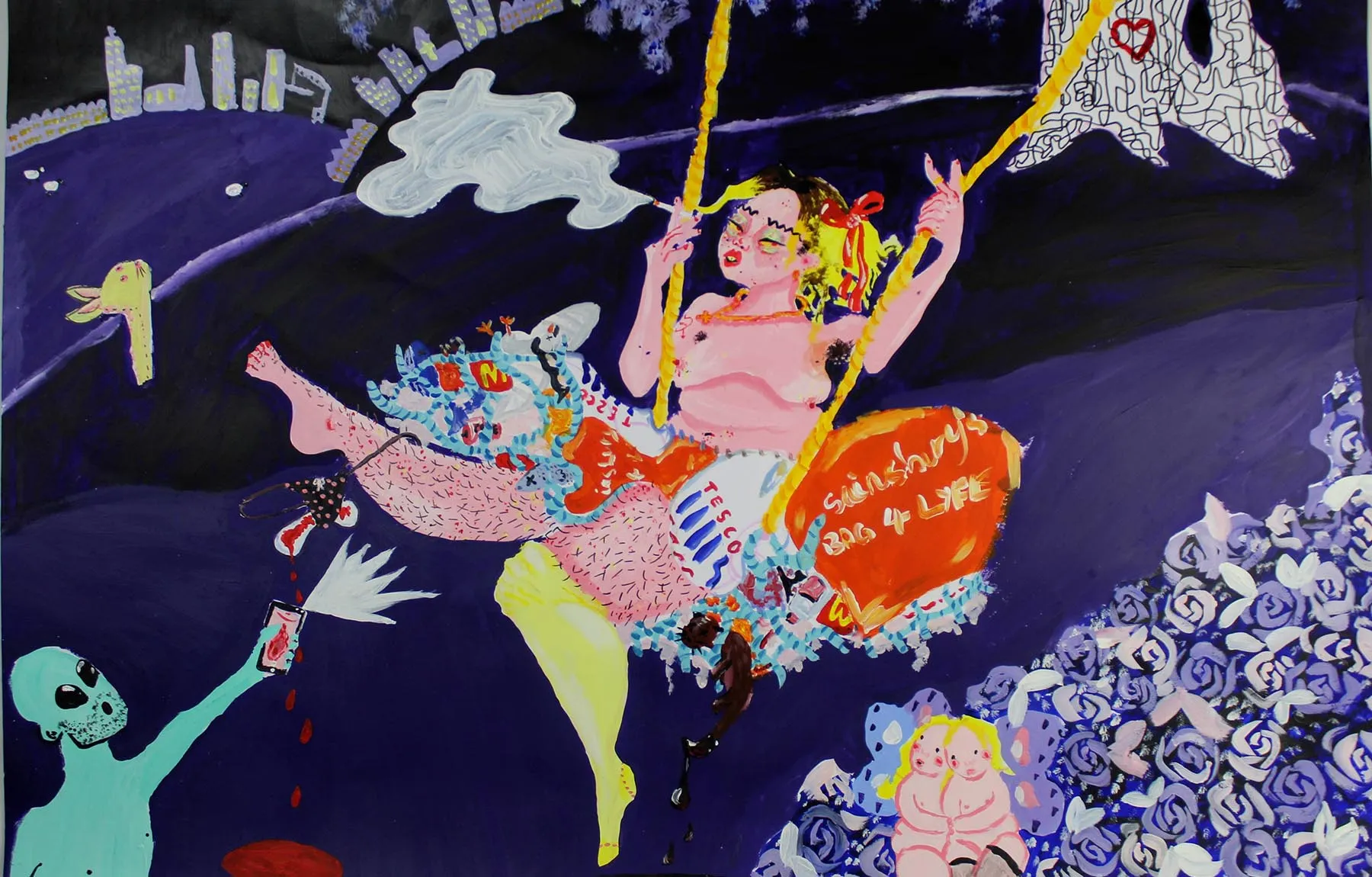 A group exhibition of work from Year 2 BA (Hons) Fine Art, Photography, Film & Digital Art students from the University for the Creative Arts (UCA) Farnham will be on show at the Bargehouse, Oxo Tower Wharf in London from 5 to 9 February.
The venue itself is a vast, untouched four-storey building, based on London's South Bank. In its raw state, it offers visual artists a chance to transform its blank canvas spaces into quirky and immersive arts environments.
The exhibition is titled Inertia for Superior Souls. The name comes from an extract of Fernando Pessoa's The Book of Disquiet, "I'd like to develop a code of inertia for superior souls in modern societies. Society would govern itself spontaneously if it didn't contain sensitive and intelligent people. You can be sure that they're the only thing that hinders it."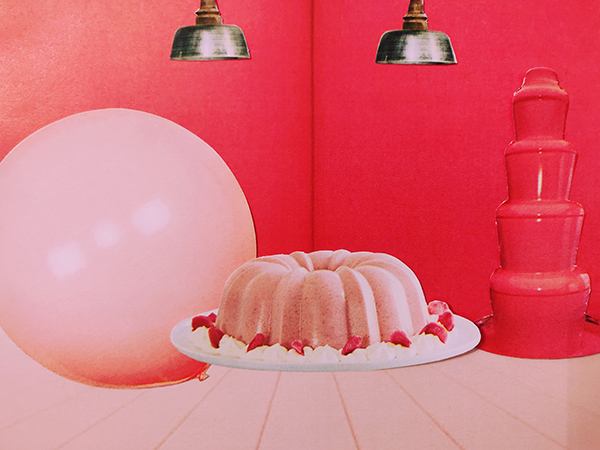 Pink Prisoner ©Abigail Jones
UCA's emerging artists took on the Bargehouse's unique architecture in response to this dark and satirical quote, and the results range across a variety of mediums, from analogue and digital to 2D, 3D, and performative and documentary.
Abigail Jones is a Year 2 Fine Art student and her work 'Pink Prisoner' is a comment on the stereotype of the female gender that uses pink to portray something soft, female and fragile, and a humorous look at the representation of women in the 1960's through films like James Bond and the TV series 'The Prisoner'.
"For my installation, I will use an eight-foot-high weather balloon – an imposing yet fragile form," explained Abigail. "I will project a film of myself and the balloon onto its surface, with three other smaller screens showing the different relationships I have with the balloon. It will be very over-dramatic, using pink to connect the viewer with a stereotypical emotional, soft and gentle representation of the female."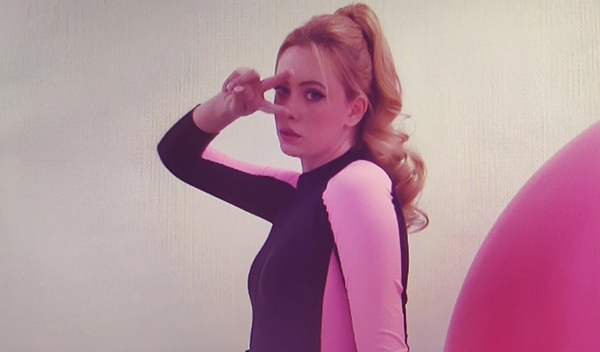 Pink Prisoner, Film Still ©Abigail Jones
Curating, installing and promoting this exhibition is a great learning curve for the students, and having it at a central London location will ensure a high volume of people see their work.
"It's been a really important learning process because it's not just about making the artwork that goes into a large show like this," said Abigail. "I had never had thought my art would be on posters in and around central London at this early stage of my career! The pressure is on, but that only makes me more determined to create something worthwhile."
Sophie Cooke is a Further Education (FE) student at UCA Farnham, her work was specially selected to be exhibited alongside the second-year students through an Open Call. Sophie's work seeks to explore the subversion of traditional beauty and values.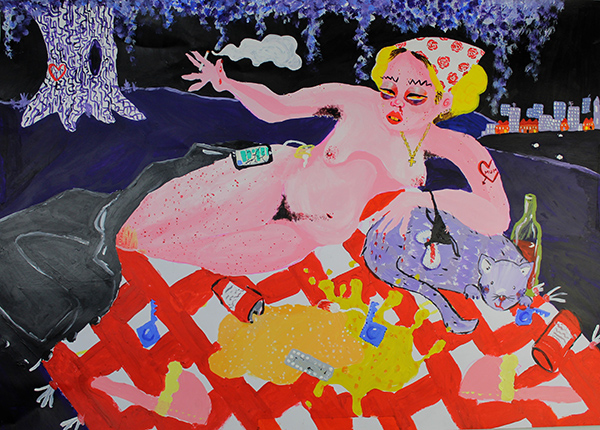 ©Sophie Cooke
"I took the playful, pastel, pristine version of femininity portrayed in rococo paintings and inserted a subverted version of femininity that is more realistic and even gross in contrast," Sophie said. "Poking fun at the restrictive representation of women in classical western art."
Sophie will see her work shown alongside her second-year Fine Art peers: "Seeing my work alongside so many amazingly talented artists is a highlight for me. I'm excited about the opportunity," explained Sophie. "When you work alone painting for hours you can doubt yourself so, it means a lot to be recognised in this way."
Inertia for Superior Souls opens on 5 February and runs till 9 February, at the Bargehouse, Oxo Tower Wharf, London, SE1 9PH. Visit www.oxotower.co.uk for more information.
To learn more about studying Fine Art at UCA, visit the course pages.