Hand embroidery students join forces
with menswear label at LFWM
24 Jan 2020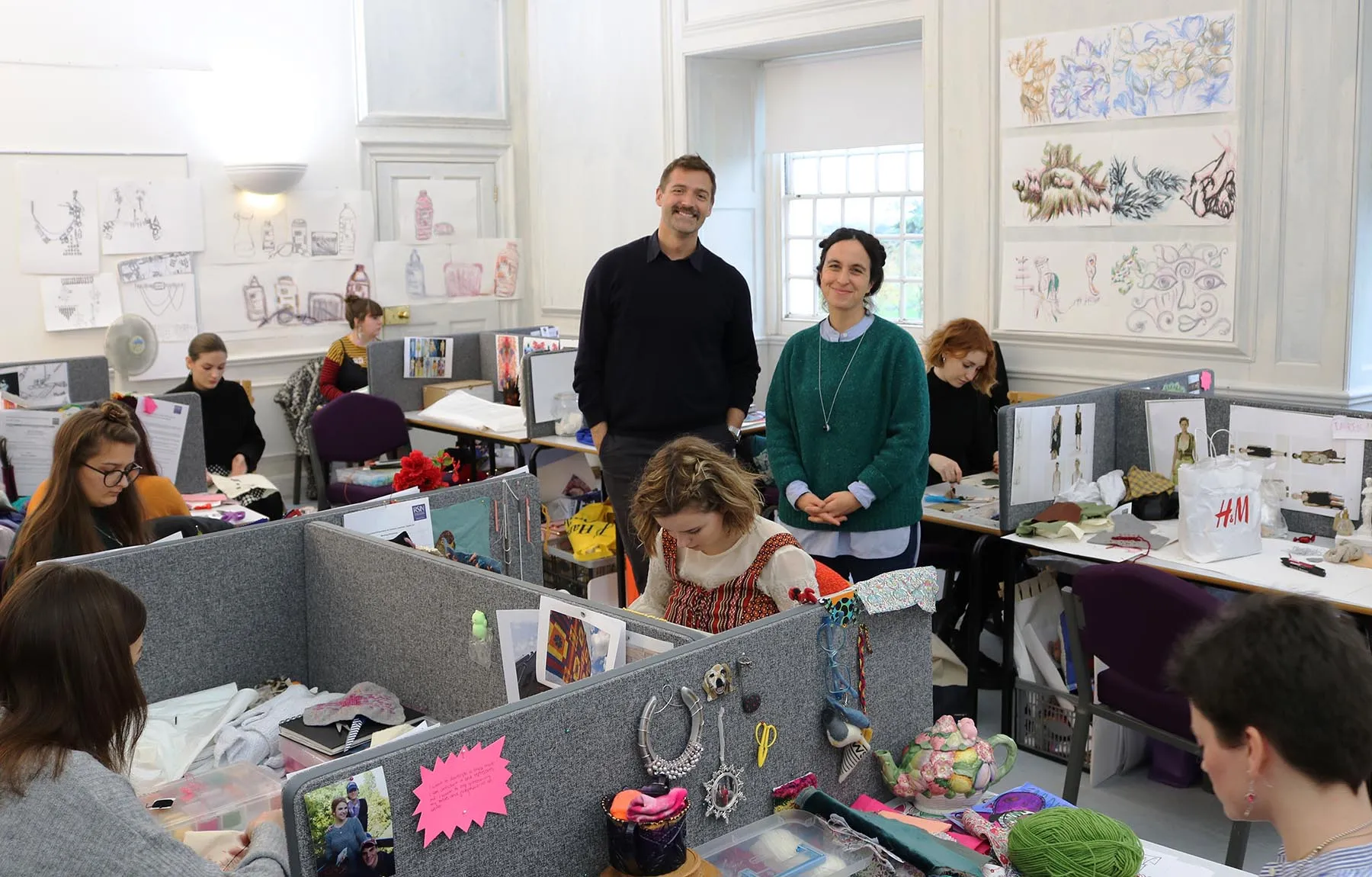 Hand embroidery students from the University for the Creative Arts (UCA) Royal School of Needlework (RSN) are collaborating with menswear label E. Tautz to promote sustainability amongst fashionistas.
At the launch of their Autumn Winter 2020 Collection earlier this month at London Fashion Week Men's (LFWM), E. Tautz showcased hand embroidery skills to illustrate their 'Make do and Mend' message – highlighting the vital need for sustainability in the world of fashion.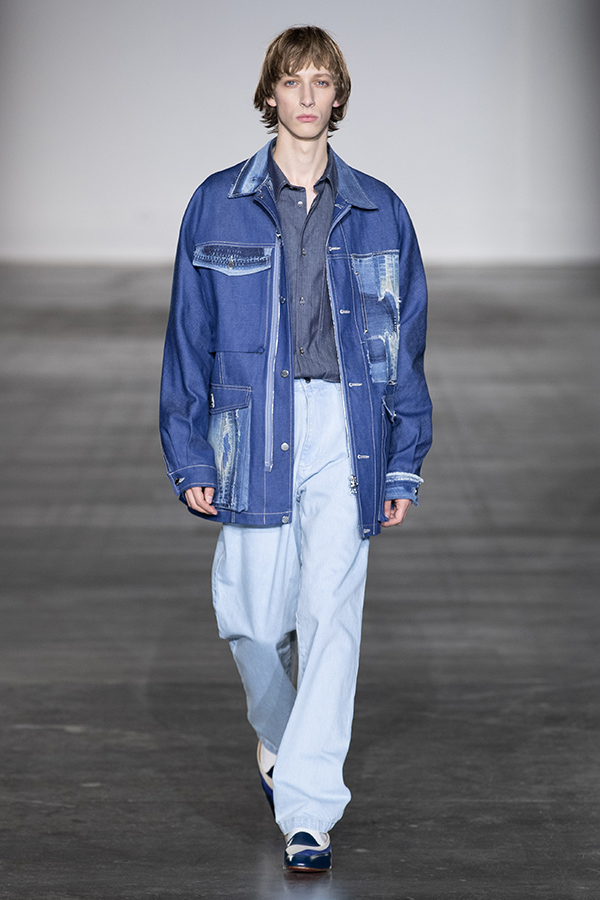 E.Tautz AW20 Collection at LFWM
RSN Degree students worked collectively to create hand-embroidered patches from upcycled materials which were darned and mended for the new Collection, which took centre stage at LFWM.
"Fashion is a celebration of the joy of creativity and craftsmanship. Our version of Fashion creates clothes that have meaning, clothes that are loved and cherished. Every piece is made to last," said Patrick Grant, Creative Director at E. Tautz. "If you love your clothes, wear them until they wear out, and when they do, fix them. And when your clothes can no longer be fixed, recycle them. We are very grateful to the Royal School of Needlework whose students have resurrected and elevated the skills of needlework to give extra life to our garments."
A large number of the pieces in the show have been made using textiles recovered from unwanted clothes that were donated to clothing recycling banks across the country. Astco, one of the UK's largest clothing recyclers, provided a vast stock of second-hand white cotton shirts, bed linen and denim jeans, which generated an array of useable and recycled fabrics for the students to use.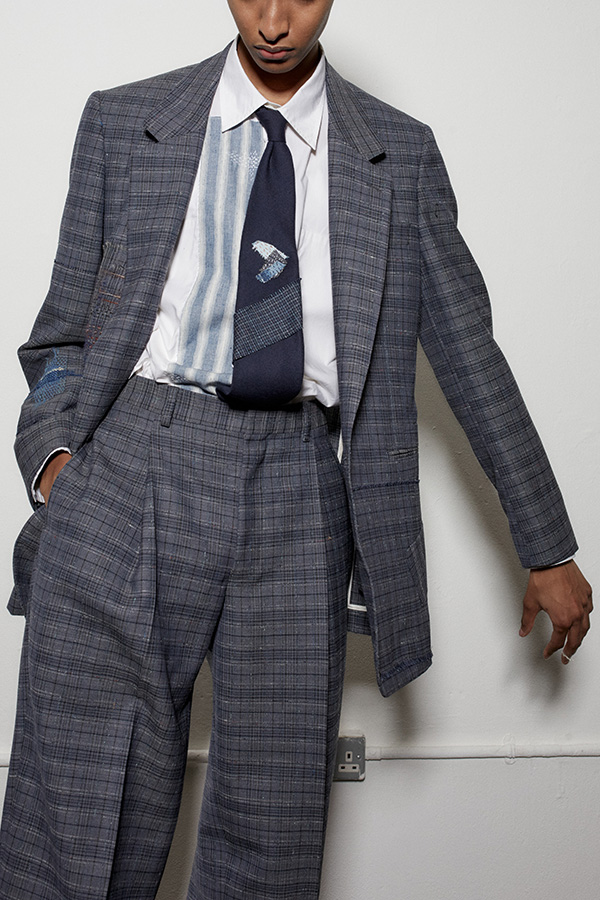 E.Tautz AW20 Collection at LFWM
Angie Wyman, Course Leader at the Royal School of Needlework said: "This is our fourth collaboration with Patrick Grant and E. Tautz and is particularly poignant for us. Our mission is to ensure that hand embroidery skills are not only passed onto new generations but also remain relevant in the world of fashion today. This project enables us to showcase our students' skills, encourages people to pick up a needle and thread, and conveys a hard-hitting, important message about the environment."
For more information on the Hand Embroidery degree course, please visit the UCA course pages.