#CreatorsAssemble: Creative Ways to Stay Connected During Lockdown

Nine ways to liven up your virtual social life, and help others at the same time
21 Apr 2020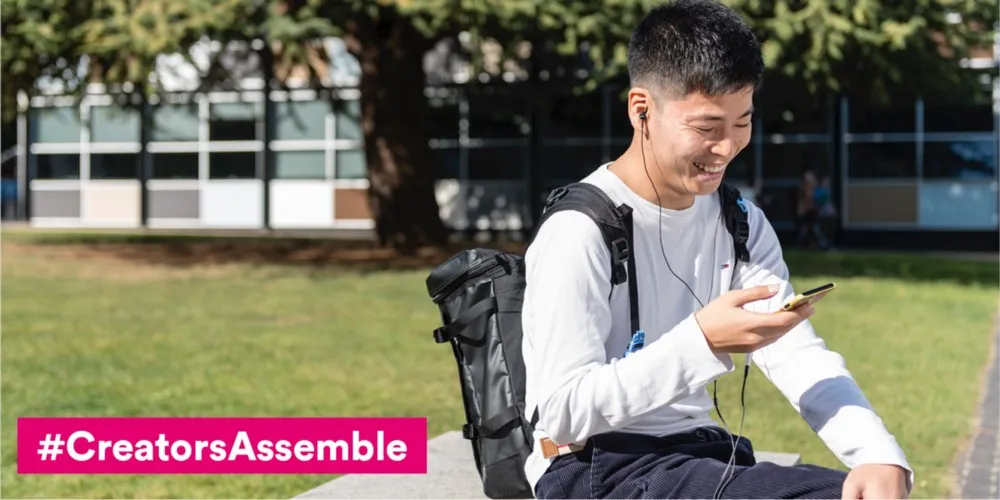 We all know staying connected is vital to looking after our own and each other's mental health. But now we're a few weeks into the Covid-19-enforced social lockdown, I know I can't be the only one feeling a little boredom creep in by the time I reach the 15th video call of the week.
It's just not the same as meeting up in person, is it? Not least because we've been stripped of all the varied activity options the real world usually offers. Or have we?
In my quest to maintain those vital connections (and get my friends and family talking about something OTHER than the obvious), I set out to find some more imaginative and uplifting ways to stay in touch. Here's a roundup of my favourites.
1. Send some virtual post
Obviously it's still possible to post someone a real card or letter, but I'm being super-cautious about physically sending anything non-essential right now. And with a lot of my friends facing challenging life situations made more complicated by Covid, there are times when a WhatsApp message just doesn't feel like enough.
Fortunately, Paperless Post offers a way to send beautiful, personalised virtual greetings cards that even give your loved one that same moment of 'what's-in-the-envelope?' anticipation. And choosing and personalising the perfect card is a fun, feel-good distraction for the sender, too.
2. Set up an email newsletter
I can tell you one thing — if you have grandparents or older relatives, they are really missing you right now. For anyone who is older or living alone, lockdown can be really isolating, especially if they aren't super tech-savvy.
But while your grandparents might not use social media, they probably do have email. So why not get your journalistic juices flowing and create your own weekly newsletter? Put in witty anecdotes, snapshots of things that have entertained you, share your artwork — make it a fun, creative project. There are loads of free tools to create e-newsletters , from MailChimp (if you want to add your own shiny design assets) to Tinyletter for something quick and simple that makes your words the star.
Hearing all your news will mean the world to your family — especially older relatives — and will quickly become a weekly highlight that has them rushing to check their email.
3. Hold a quiz or games night meetup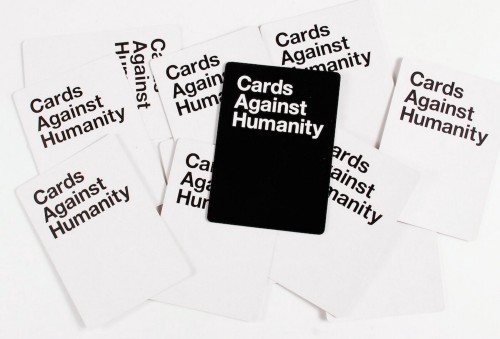 Are you finding that, even when you do get together with friends online, lockdown and Coronavirus are all anyone can talk about? Not exactly relaxing, is it?
But turning your catchup into a game or quiz night is a great way to give you all a break by forcing you to think about something else. If you've got the time, you can create your own quiz or game, or simply try playing your favourite boardgames virtually using an app like boardgame arena. Better still, help raise vital funds for the NHS by assembling your team on video chat and joining this super-popular online 'pub' quiz.
4. Enjoy a Watch Party
Another way to look after your friends and family's mental health (and your own!) during lockdown is with some good old-fashioned escapism — grab some popcorn and pick a film to watch together!
The fact that you're not sitting together in the cinema doesn't have to stop your movie-watching being a shared experience; you can DIY it by organising a time to all stream your movie and chat on Whatsapp or FaceTime, or if you're watching Netflix you can set up group streaming for free via the Netflix Party app, which will synchronize the playback and add its own group chat function.
5. A night at the theatre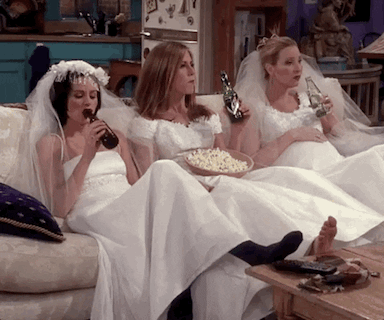 If theatre is more your thing, there's tons of that to enjoy online as well: just set up your video call and check out our roundup of some of the performances being made available during the crisis.
And heck, why not all get dressed up for the occasion? So, what if none of you are leaving your living rooms— sometimes it's nice to put on your most fancy outfit, just like you would for a night on the West End together. Don't forget the wine and ice cream for the interval, either!
6. Start a book club
Reading is another great way to explore different perspectives and get out of your own head for a bit. If you can share the experience, even better — so why not host a book club?
Pick titles that can be easily downloaded on Kindle or Apple Books, then set a date to hop on a video call to discuss what you thought of them.
If there are books you need to read for your course, this is a great way to help yourself and your coursemates stay productive, share ideas and keep up with your work during the lockdown. But there's nothing wrong with picking the kind of novel you'd read poolside on the holiday you wish you were taking, either!
7. Host a workshop
If you've got a skill your friends want to learn, you could rotate an online tutorial with them — each one of you playing host in turn. It's a great way to create together and learn something new, which Mind and the NHS cite among their top ways to take care of your mental health during lockdown.
If any of your family or friends have kids, you could even help them out by turning your workshop into a child-friendly art or craft tutorial that can keep those little nieces and nephews busy, delight them with some virtual hangout time with their coolest auntie or uncle, and help some overstretched parents grab some time to work or rest.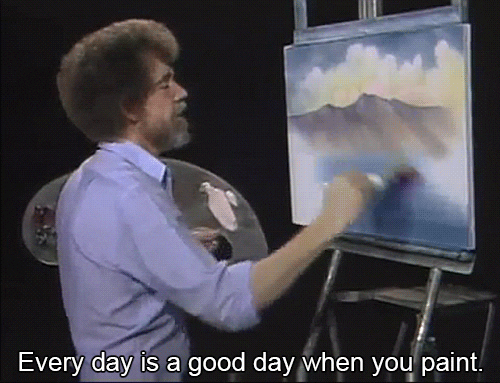 8. Eat out, indoors
All our pubs and restaurants are suffering during lockdown, but you can still support many of them by ordering a takeaway. So why not enjoy your favourite local restaurant's menu with the same friends you'd normally meet there for dinner?
Just place your orders and arrange for your Friday night call to happen when you've all got your food in front of you. Eating together is one life's great social pleasures, and the bonus of doing it online is that no one will try to steal your lamb bhuna, your keema naan or your nine poppadums…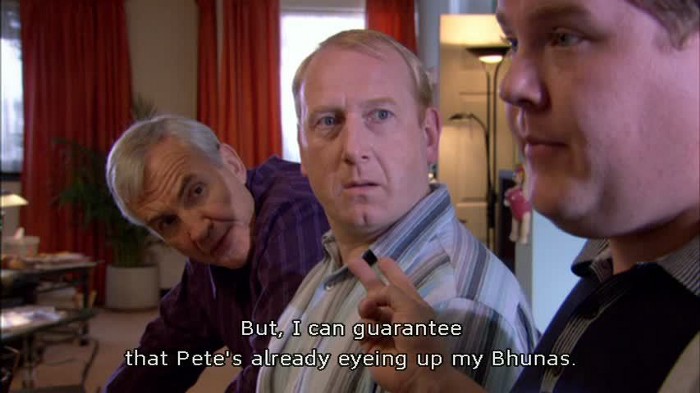 Or, if a dinner date's not on the menu, try connecting while enjoying a coffee together. You may be home alone, but that doesn't mean you have to take your breaks by yourself!
9. Sing it out
Research shows that singing — especially with others — is one of the best things we can do to release our emotions and keep our minds healthy. So why not get together for some cathartic virtual music-making?
You can do karaoke, rehearse something you all love, add a dance routine — the key is to let your hair down and have some fun with your friends. If you need inspiration, check out these amazing, slick productions from major music stars and the cast of Dear Evan Hansen or Hamilton, where everyone sings from their respective lounges. Beautiful, huh?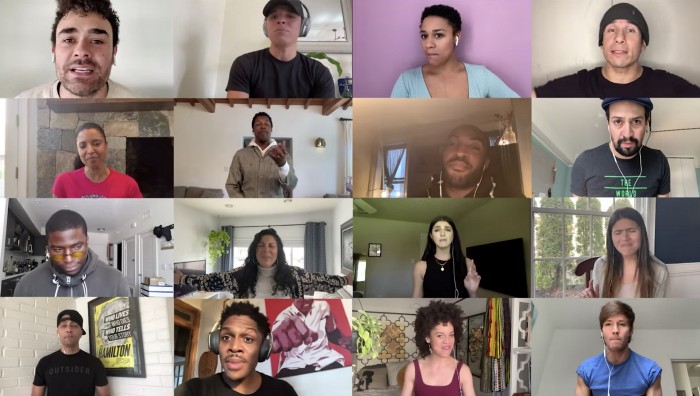 Over to you…
What ideas have you had to connect with friends and family? Share them with us, using the hashtag #CreatorsAssemble on our twitter and instagram pages!