World Theatre Day: the shows must go on

Coronavirus has ground the theatre world to a halt — but as we all get used to self-isolation this World Theatre Day, there's plenty to enjoy from our sofas.
27 Mar 2020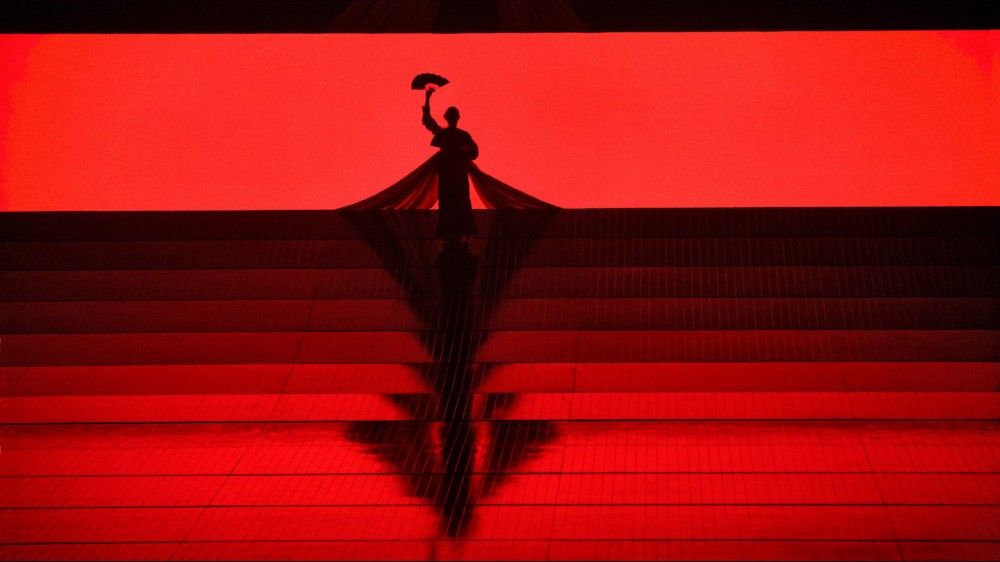 Vanessa Redgrave once said: "I think the theatre is as essential to civilization as safe, pure water."
That on this World Theatre Day there are glorious productions on hold, with dimmed lights on Broadway and the West End, and theatres and auditoriums hauntingly empty across the globe, is (while necessary) incredibly sad.
But the good news is that, as we all heed the government advice and stay indoors, there is still theatre to enjoy. Some of the greatest players in the theatre world are opening their doors digitally, enabling all of us to access their amazing productions. Here are just a few candidates offering up must-see shows to factor into your weekend plans.
Royal Court Theatre — Cyprus Avenue
Tonight (27 March) and then for the next month, the Royal Court Theatre is streaming its black comedy play, Cyprus Avenue, which blends theatre with scenes filmed in Belfast. It has previously been shown on BBC Four ,but this is the first time it's been made available internationally.
You can find it here, from noon.
National Theatre
Just in time for World Theatre Day, National Theatre has announced its National Theatre At Home, with a series of its most iconic performances being streamed on its YouTube channel for a week at a time.
It begins on April 2, from 7pm, with the first stream — One Man, Two Guvnors starring James Corden.
Every Thursday there'll be new shows to enjoy, including Jane Eyre, Twelfth Night and Treasure Island, with more titles to be announced.
The Met Opera
This iconic company is publishing performances from days gone by every day, each for 23 hours. As you can imagine, demand is high, but the time difference can work in your favour — try streaming content in the mornings when it's quieter.
Check it out here.
BBC iPlayer
Hit the Arts section to discover performances including Mayerling by The Royal Ballet and the one-man musical A Play, A Pie and A Pint. Its catalogue changes often so check back regularly for new listings.
Royal Opera House — Peter and The Wolf
Tonight, the Royal Opera House is showing a performance of Peter and the Wolf by The Royal Ballet from 7pm. It'll be available on their Facebook and YouTube channels.
They have a programme of live streams for the next few weeks, too:
3 April — Acis and Galatea (The Royal Opera) 7pm
10 April — Così fan tutte (The Royal Opera) 7pm
17 April — The Metamorphosis (The Royal Ballet) 7pm
Royal Shakespeare Company — I, Cinna and King Lear
The RSC has made a number of performances available on their website for a while now. At the moment they have two — I, Cinna (The Poet), which is inspired by Julius Caesar, and a version of King Lear, aimed at younger audiences and those unfamiliar with Shakespeare's work.
www.rsc.org.uk/education/teacher-resources/online-performances
Third Angel
This theatre company has put its entire performance catalogue online, so there's hours of great original contemporary plays on their site — it is all free, but there is a little donate button on its home page, so if you have a few quid spare then that will help them continue their work!
The Wind in the Willows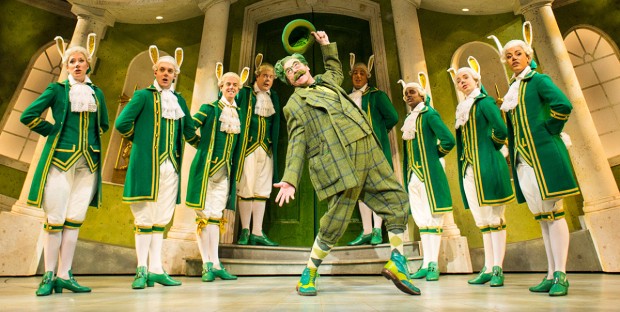 This London musical has made its show available online for free — although it does ask for a small donation if you can. It stars Rufus Hound as Toad, Simon Lipkin as Ratty, Craig Mather as Mole, Neil McDermott as Chief Weisel, Denise Welch as Mrs Otter and Gary Wilmot as Badger.
This could be just the whimsical fun we all need!
Unicorn Theatre — Girls Like That
For some amazing coming-of-age theatre, check out Girls Like That. This 2014 performance is viewable online for free, and is recommended by several arts columns including What's On Stage and The Guardian.
Hampstead Theatre — I and You
You only have until Sunday (29 March) for this one, but Maisie Williams and Zach Wyatt star in the 2018 hit I And You, available for streaming on IGTV for free. They may stream other performances after this, so keep checking their website for updates.
You'll find all the links here.
Theatre Uncut — Bubble
This one is VERY apt — it's an experimental piece, all filmed on the actors' cameras from locations across Europe. Expect more theatre like this in the weeks and months to come…
Marquee TV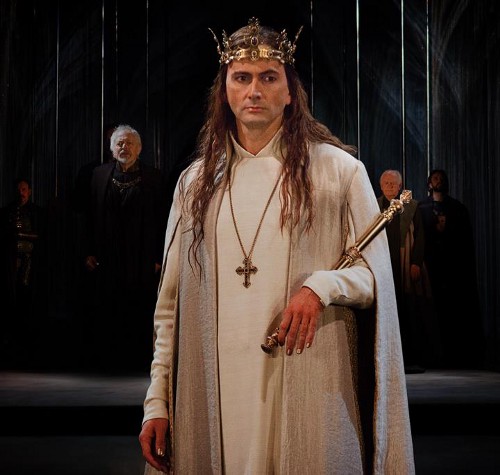 Now, if you have £9 a month to spare, a wonderful resource is Marquee.
This is like the Netflix of theatre, and here you can stream RSC's major performances — including David Tennant's Richard II — and enjoy a season of Oscar Wilde classics performed by a host of stars.
There's also ballet from the Bolshoi, opera from Glyndebourne and a wealth of contemporary dance performance.
So, sit back, relax, and enjoy World Theatre Day — the curtain's up right now!