Muhannad builds
on refugee experience
As part of our series on 2021 UCA graduates using their creativity to make a difference, we spoke to Muhannad Darwish about how his own experience as a refugee inspired his designs for prefab shelters.
15 Jul 2021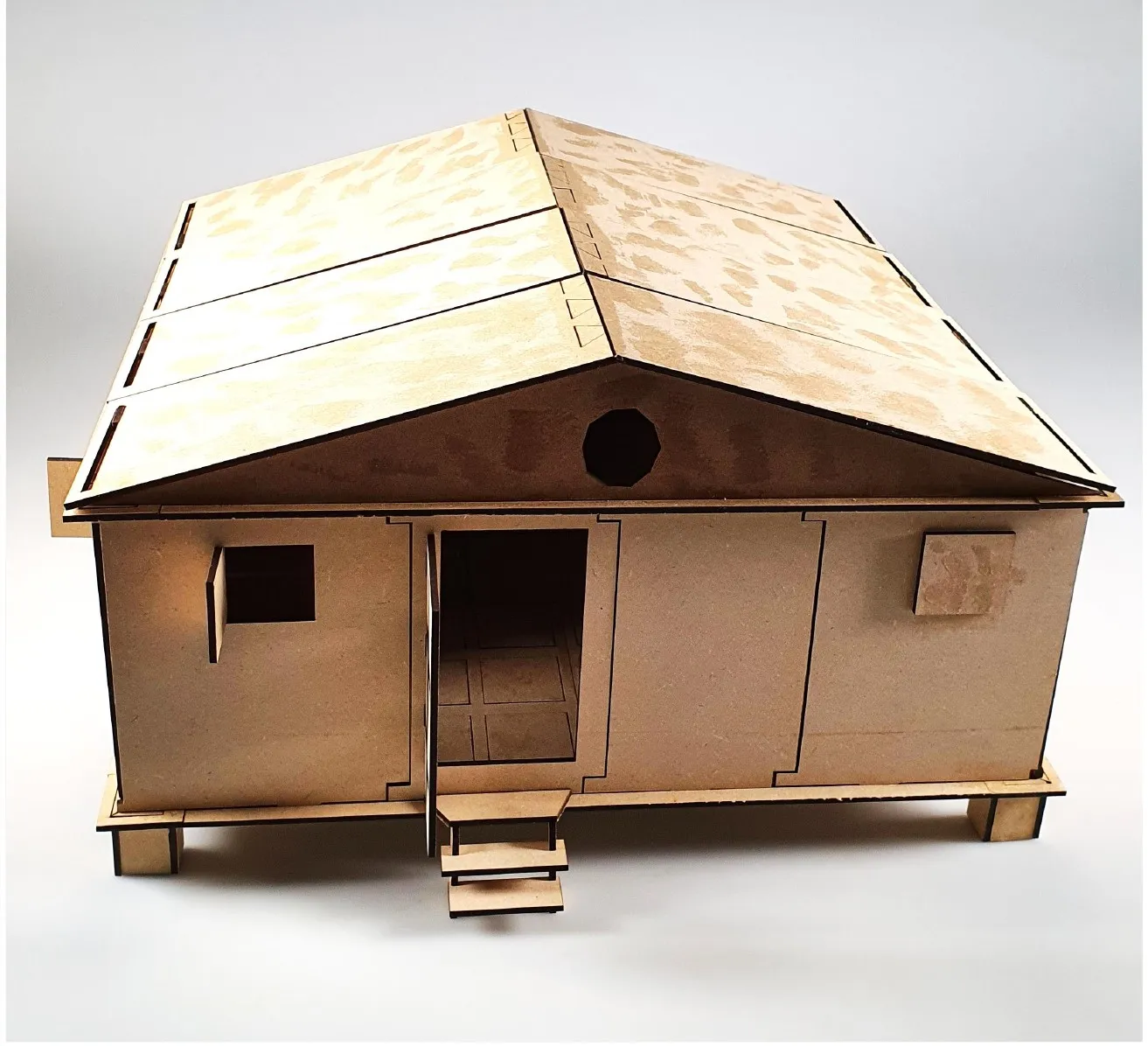 A lifelong ambition to become a successful architect led Muhannad Darwish to the Access to Higher Education Diploma in Art & Design at UCA Canterbury. His own experience as a Syrian refugee inspired his final project.
"I left Syria and went to Egypt because of the war," he explains. "Being a refugee means I know what kind of difficult conditions people face. Many still live in miserable tents on the borders – in hard weather conditions – so I decided to design something for them."
Building on extensive research into subjects including German American architect Ludwig Mies van der Rohe's modernist 'Less Is More' principle, which champions a stripped-down approach to design, as well as Biomimetic architecture – which takes inspiration from nature and applies construction principles found in natural environments – Muhannad was able to create a simple yet effective design that would meet refugees' fundamental needs.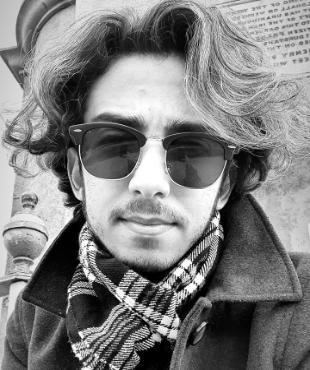 Muhannad plans to move on to studying Architecture
"Throughout this project, I learned a lot about taking inspiration from nature, and the 'Less Is More' principle taught me about making our lives simple and effective," he says.
"I also researched the mechanics of assembly and the benefits of using recycled materials. I wanted to get rid of plastic waste, and to take advantage of the plastic that already covers most of the refugee camps."
The result of Muhannad's project is a 1:20 scale MDF board model of his design - a lightweight, modular and transportable prefabricated shelter for refugees that can be quickly and easily assembled and disassembled. Thanks to the materials it uses, the design is also recyclable, durable and low-cost.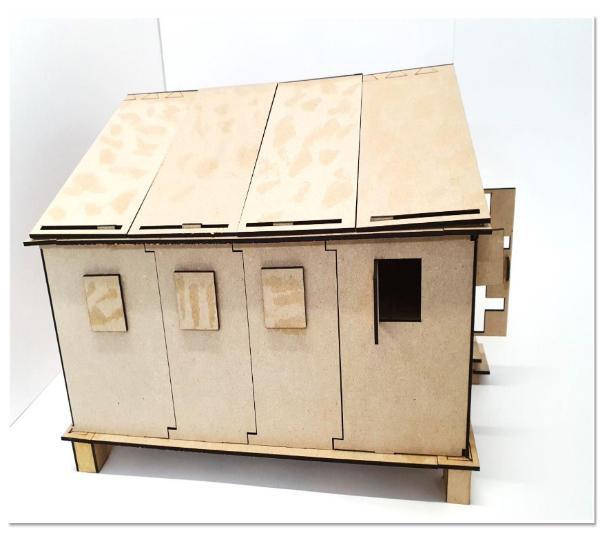 The recyclable shelters are designed to reduce plastic waste
Muhannad says that the process of working on the project has hugely improved his drawing and research skills and given him a newly acquired design proficiency on Adobe Illustrator, which he used to create accurate sketches and subsequently an effective combination of pieces, sizes and shapes to construct his design. He also gained experience using a laser cutting machine.
"I left Syria and went to Egypt because of the war. Being a refugee means I know what kind of difficult conditions people face."
But there were challenges along the way, too.
"I experienced the kind of difficulties architects might face," he says. "And I'm so proud that I achieved my aim; I feel really satisfied with my progress and results. The next step for me is to start my journey in studying architecture, and to excel in this field."
You can explore more work by the UCA Class of 2021 at gradshows.uca.ac.uk