Programme Director Film Production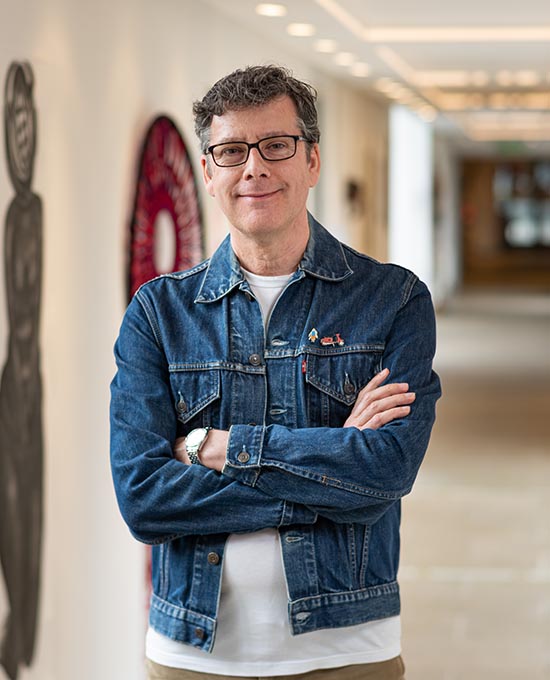 Stephen is one of the Programme Directors for Film Production at UCA Farnham. He has a background in the film, television and animation industries and, as an independent filmmaker, he has worked in collaboration, on commissions and on personal projects. He has made award winning films and his work has been broadcast in the UK and screened internationally.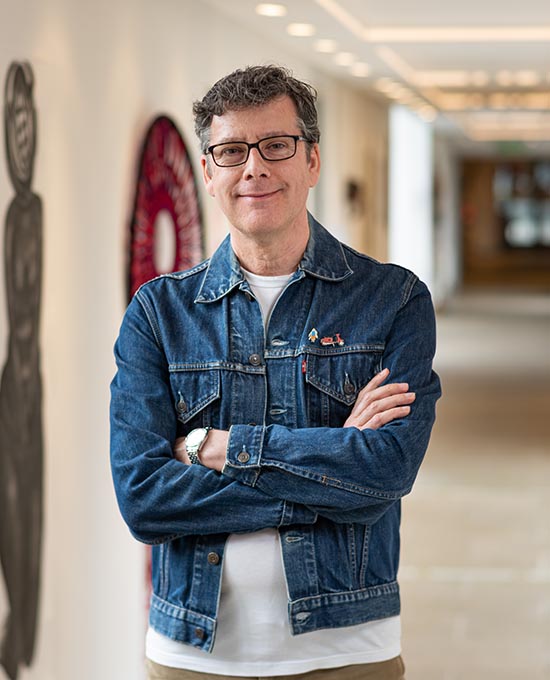 Bio
Stephen studied Film & Television Production as a postgraduate at the University of Bristol and has worked in production and post-production roles in film, television and animation. Prior to this he completed a BA in Fine Art, specialising in sculpture.
Stephen's practice merges his background in fine art, and his post-graduate and industrial experience in film and animation, to found an approach to filmmaking that enables him to work independently and to use moving image media as a means of personal expression, while making films that retain a clear relationship to mainstream narrative cinema. The practice investigates transdisciplinarity and draws on techniques from parallel forms, including film, animation, theatre and the graphic novel. A current area of inquiry considers the grammatical and metaphorical potential of multi-dynamic image techniques when placed within a physical, three-dimensional screen space.
Research statement
Film
Animation
Narrative
Transdisciplinarity
Materiality
Mimesis