Senor Lecturer, Multidisciplinary Design, International Pathways Programme
Academic
Professional Practice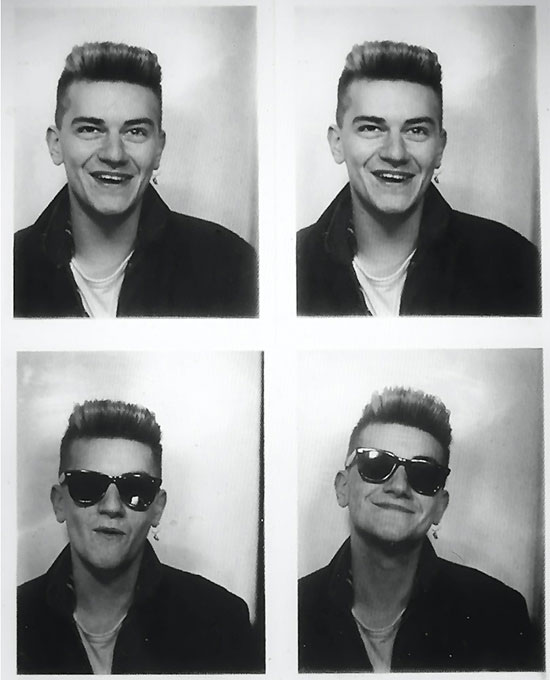 Davy's main role is developing and delivering critical and contextual studies across the School's cohorts. A former professional photographer, he combined his commercial work with personal practice, specialising in the sub-genre of street photography and on subverting the domestic quotidien – a counter narrative to the traditional family album where notions of contentment, and even bliss, are privileged. His teaching practice is supported by this intimate knowledge of practice.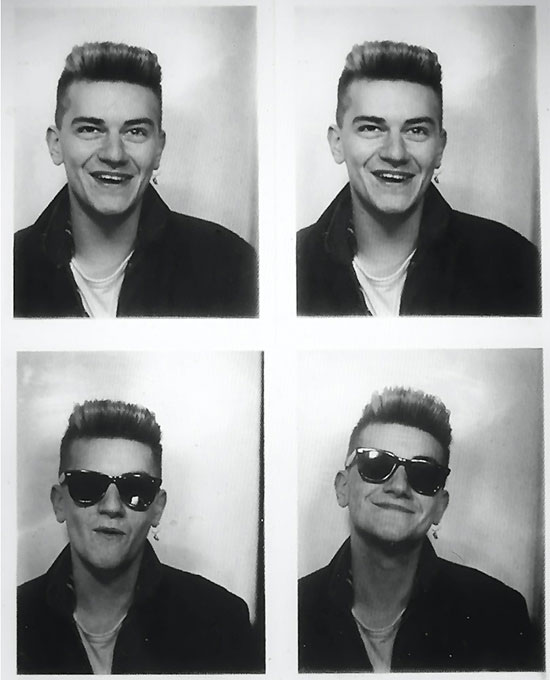 Bio
Born in Liverpool, Davy originally studied physics before switching to politics and history at the University of Liverpool. While studying, he developed a strong interest in documentary photography so began to attend workshops at the Open Eye gallery. Around a year after graduation, he decided to become a professional photographer. He specialised in the documentary and portrait genres working with London-based design agencies on a range of branding projects for the corporate world – including Apple Computers, British Telecom, Barclays Bank, GlaxoSmithKline, Vodafone, Unicef and Unilever. In tandem with his commercial practice, he developed his personal practice, and this work was nominated for the National Media Museum/MACK First Book Award. He has exhibited work in the UK and Europe. Within his teaching practice, he is particularly interested in issues surrounding inclusivity in order to better support diverse international cohorts and to help guide students towards development of praxis.
Some highlights from his career as a professional photographer: working in the Kalahari documenting the San people for CAFOD, photographing from the top of the Forth Road Bridge in Scotland for British Telecom, being selected as one of the artists featured in the Victoria and Albert museum's 150th anniversary book (https://collections.vam.ac.uk/item/O1171113/contribution-to-vas-150th-anniversary-photograph-jones-davy/),photographing service stations in Sweden, hitch-hiking through the Okavango, winning a grant from the Fundación Botín to study with renowned British documentary photographer Paul Graham (https://www.moma.org/artists/2286) in Santander. He's also had memorable encounters with famous Georges – tea with Beatle George Harrison, meeting George Best, and drinking with jazz musician George Melly.
After returning to education – gaining an MA in Photographic Studies – he turned to teaching. He's taught both FE and HE for the last eight years. He has continued to study, gaining another MA in History of Art (with Photography), a postgraduate certificate in Creative Arts Education (PGCert) and Senior Fellowship of the Higher Education Academy (SFHEA).
His MA dissertation centred on the photographic work executed during the construction of the Manchester Ship Canal and was nominated for the UK Postgraduate Dissertation Prize in Art History from the Association for Art Historians. Currently, he is an MPhil/PhD (History of Art) candidate at Birkbeck, University of London and his thesis title is, Monstrous Fecundity, The Hallucinations Of Capital: The Traffic In Photographic Albums Of The Work Of Victorian Commercial Photographers.'
Research interests include art and social theory (particularly Marxist theory), documentary photography, history and theory of photography, Victorian commercial photography, the economics of Victorian photographic studios and photographic albums, early modern English and Dutch art, the Industrial Revolution, radical art movements. He has a strong interest in pedagogy and his focus is on delivery of critical and contextual studies, particularly threshold concepts in art and design for international students from level three onwards. As part of his role, he has lectured to university students, assessed portfolios, interviewed candidates, and supported teacher training in Seoul, Tianjin, Beijing, Qingdao and Wuhan. Aside from teaching and PhD study, he is working on a textbook on threshold concepts in art and design for foundation students and have an expression of interest from a German academic publisher (De Gruyter) in this project.
Research statement
He is interested in the intersection between art and commerce in a capitalist world and how this structures image production in specific historical contexts.
Research outputs
The Drawbridge – issues 5, 8, 9, 10, 12, 14.
PHotoEspana – Descubrimientos PHE08 catalogue 2008.
V&A 150th Anniversary Book 2007 – V&A https://collections.vam.ac.uk/item/O1171113/contribution-to-vas-150th-anniversary-photograph-jones-davy/
Creative Review – Photography Annual 2006.
A British Design and Print Landscape – Howard Smith Paper, Browns Design 2006.
Unicef 2004 – Unicef ISBN 7 611502 467425.
Fake London – Fake London, Browns Design 2004.
&\ALSO Hawkins\Brown – Sea Design/Black Dog Publishing 2003 ISBN 1 90103303 1.
Men in Skirts – V&A Publishing 2003 ISBN 1851773401.
From Here to There – MacDonald Egan, Browns Design 2003 ISBN 9 780954 455507.
Unicef 2002 Identity - Unicef ISBN 7 611502 397982.
MA Degree Show, University of Westminster, Ambika P3, London 2014 (Group Show)
Wake Turbulence, Villa Iris, Santander, Spain 2011 (Group Show)
Crime and Justice awards, 198 Gallery, London 2009 (Group Show)
PHotoEspana Descubrimientos, Complejo el Águila, Madrid 2008 (Group Show)
Ride, Centre Iris, Paris 2005
Ride, Browns Design, London 2002
16 Stones of Fun, Browns Design, London 1998
Independent on Sunday B&W awards, Barbican, London 1996 (Group Show)
Professional Membership, Affiliation and Consultancy
Senior Fellow, Higher Education Academy
Nominated for UK Postgraduate Dissertation Prize in Art History from the Association for Art Historians 2019
Graduate showcase, University of Westminster 2015
Photofusion Salon 2013 Special Mention
University of Westminster Photographic and Digital Media Scholarship 2013
RPS 156th Annual Print Exhibition 2013
Nominated for National Media Museum/MACK First Book Award 2012
Fundacion Marcelino Botin - Paul Graham workshop 2011
Cork Street Open 2013 & 2011
Honourable mention - PX3 Awards 2011
Double nomination - Spider Awards 2011
Crime and Justice awards 2009
PhotoEspana Descubrimientos 2008
Creative Review Photography Annual 2006