Source magazine selects
graduates' 'brave' work
Two photography graduates from the University for the Creative Arts (UCA) have had their work chosen by judges for inclusion in Source Photographic Review's Graduate Photography Online 2020.
22 Jul 2020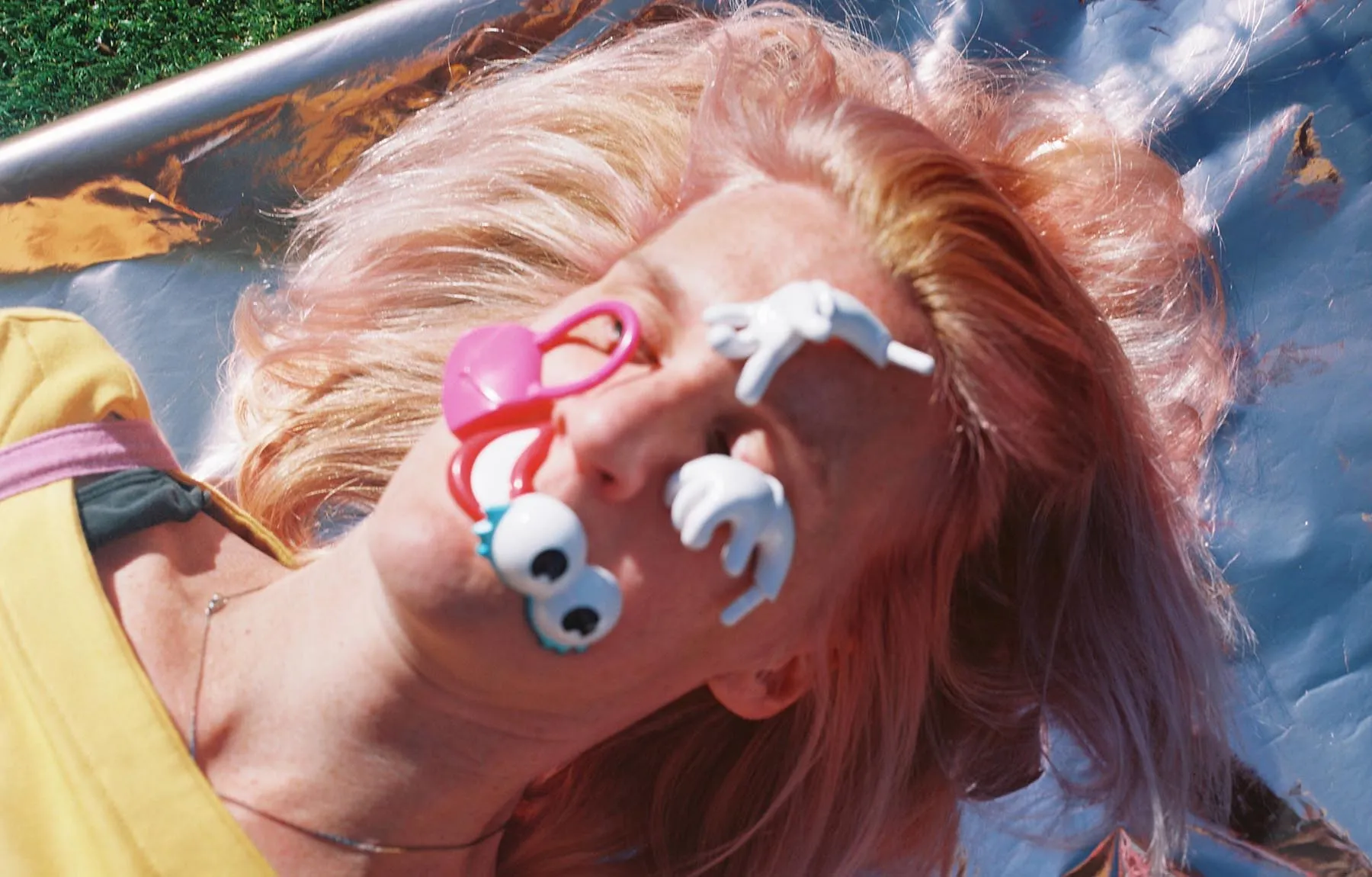 Two photography graduates from the University for the Creative Arts (UCA) have had their work chosen by judges for inclusion in Source Photographic Review's Graduate Photography Online 2020.
Almost every Photography degree course in the UK and Ireland submits student work to be considered for the collection, but Katie Goldfinch and Shanice Petilaire's work is among only a handful of graduates' work chosen to be showcased and published in the print issue of Source magazine.
Katie and Shanice graduated from the BA (Hons) Photography course at UCA Farnham this year. Their work was chosen by one of Source magazine's judges, Rebecca McClelland, who is the Creative Director and Curator at the Ian Parry Scholarship.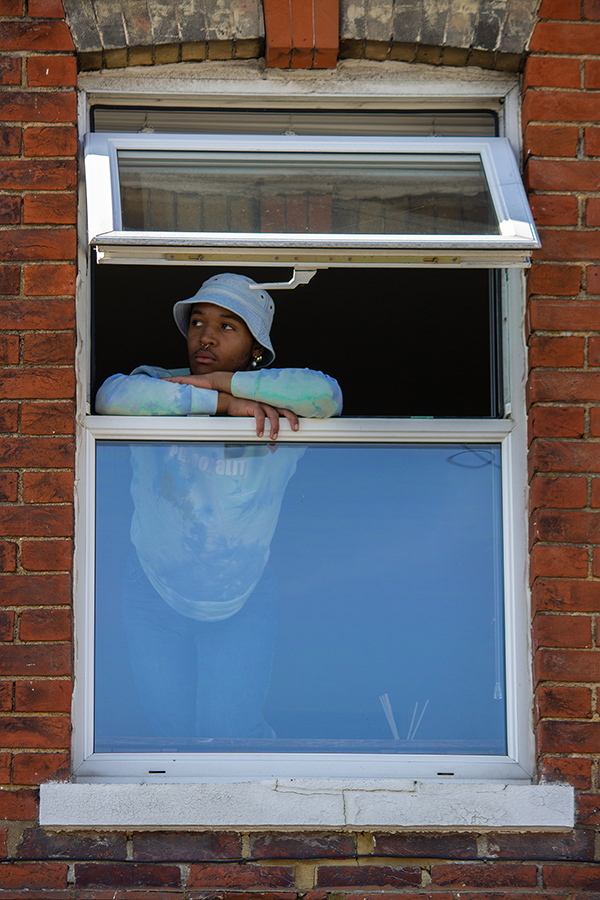 ©Shanice Petilaire
Shanice's body of work looks at the similarities between the experiences of BAME students during the lockdown, and the isolation that many have felt moving to, and living in, places in which their communities are under-represented
"I'm a black woman, and I first moved to Farnham in 2016. The town was, and still is, quite behind in terms of multiculturalism," explained Shanice. "When lockdown started, it was almost as if I was experiencing again the mental space I was in during that time when I first moved there. It made me question whether other black students who were spending lockdown away from home found themselves re-visiting these emotions, too."
Each of Shanice's photographs evokes a strong sense of isolation, with individuals captured in the confines of their own home, stepping out or leaning towards the outside world but unsure and untrusting of it. She hopes her photographs give the viewer an insight into the daily struggles that minorities can face, and how one person's idea of home is not the same as another's.
©Shanice Petilaire
"Race, culture and identity are themes I find myself constantly coming back to," said Shanice. "These themes resonate deeply with me as a black photographer and, through my work, I aim to create something authentic that represents who we are and what we go through. While parts of our society continue to be unjust, I will continue to make work that documents and challenges it."
"Shanice's body of work is particularly poignant right now, as we contemplate the bias that BAME citizens encounter in their daily lives during this unprecedented pandemic and lockdown," commented Rebecca. "This spoke to me of precisely the kind of dichotomy of experiences that have characterised life under lockdown."
Rebecca also selected Katie as one of the featured graduates. Commenting on her work, she said: "It surprised me and really grabbed my attention on many levels. I appreciated the unapologetic blasts of colour in the portraits, bright and bold overlaid to create mini-worlds. I really loved her approach to such a sensitive subject."
Katie's series, titled It's A Jungle Out There, is a light-hearted reflection of her experience of working settings that support people with special needs and disabilities. It aims to tackle some of the common negative perceptions that surround this kind of work.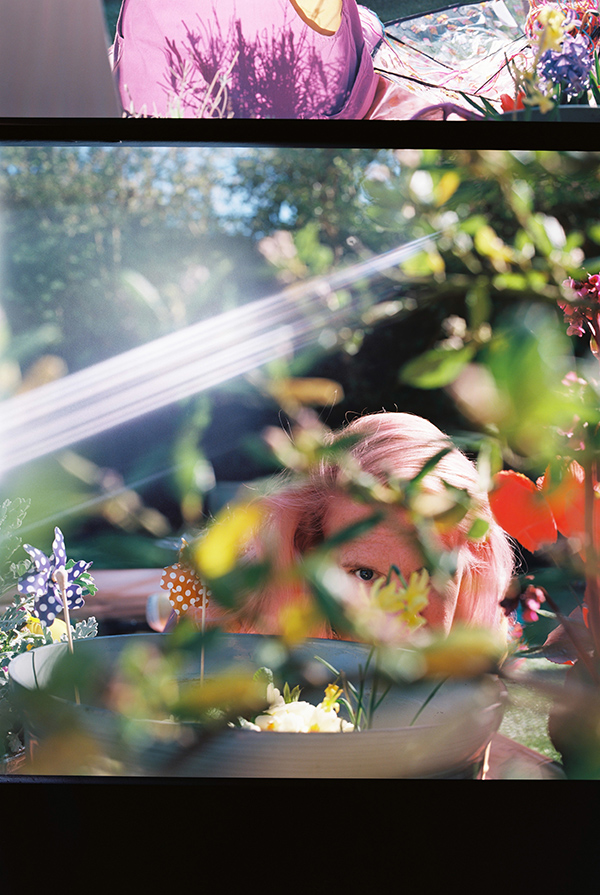 ©Katie Luna Goldfinch
"A lot of people have said to me that it must be difficult work, or that I must have a thick skin or be brave to work in special needs support, but I do this work because I enjoy it," explained Katie. "It's chaotic, it's different every day and it can be challenging, but I wanted to create an immersive, surreal and absurd experience that people could view, that would hopefully help them to see the more positive and nuanced aspects to disability environments."
The project is deeply personal - Katie's mum is the subject of the photographic series, and both Katie and her mum are disabled and have experience of working in special needs support. Katie hopes to actively change the idea that disability is inherently negative through her work.
"It felt liberating to create a body of work that forces people to see disability in a fun, ridiculous, and beautiful light," Katie said. "And lockdown allowed me to take a bolder approach when it came to shooting my images – embracing the DIY shoot in my back garden. Luckily, a big part of Dadaism and Absurdism, which I took inspiration from, is all about embracing the imperfections and 'just doing'."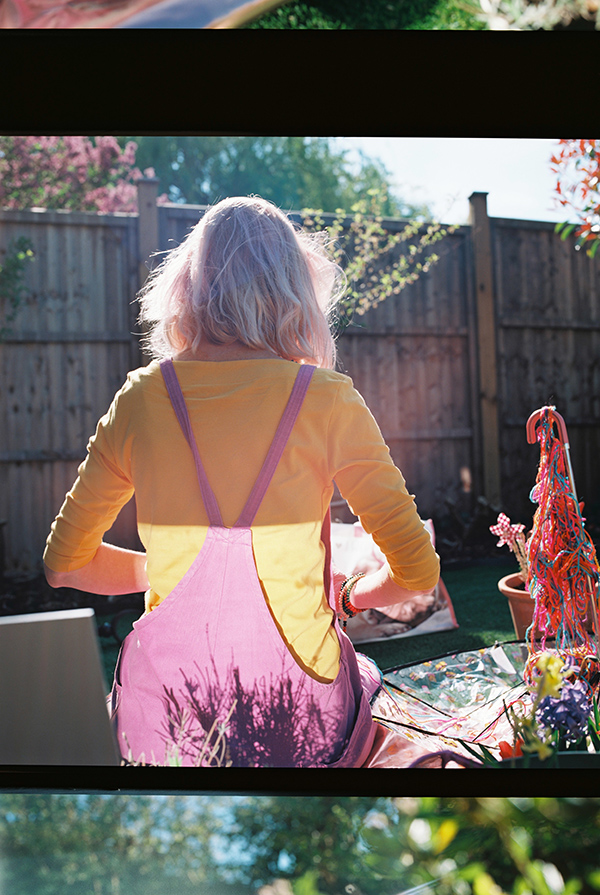 ©Katie Luna Goldfinch
Both Katie and Shanice have successfully risen to the challenges thrust upon them by the coronavirus pandemic to produce exceptional bodies of graduate work that are already receiving critical acclaim. And as Shanice plans to move to London to pursue a freelance career and Katie gets ready to move to Vienna for an internship at international human rights film festival This Human World, their careers in the creative industries are off to a promising start.
Learn more about studying Photography at UCA.