Fashion graduates win
TikTok merchandise residency
Two Fashion Graduates from the University for the Creative Arts (UCA) won the opportunity to design TikTok's official merchandise and a prize of £500 each.
22 Jul 2020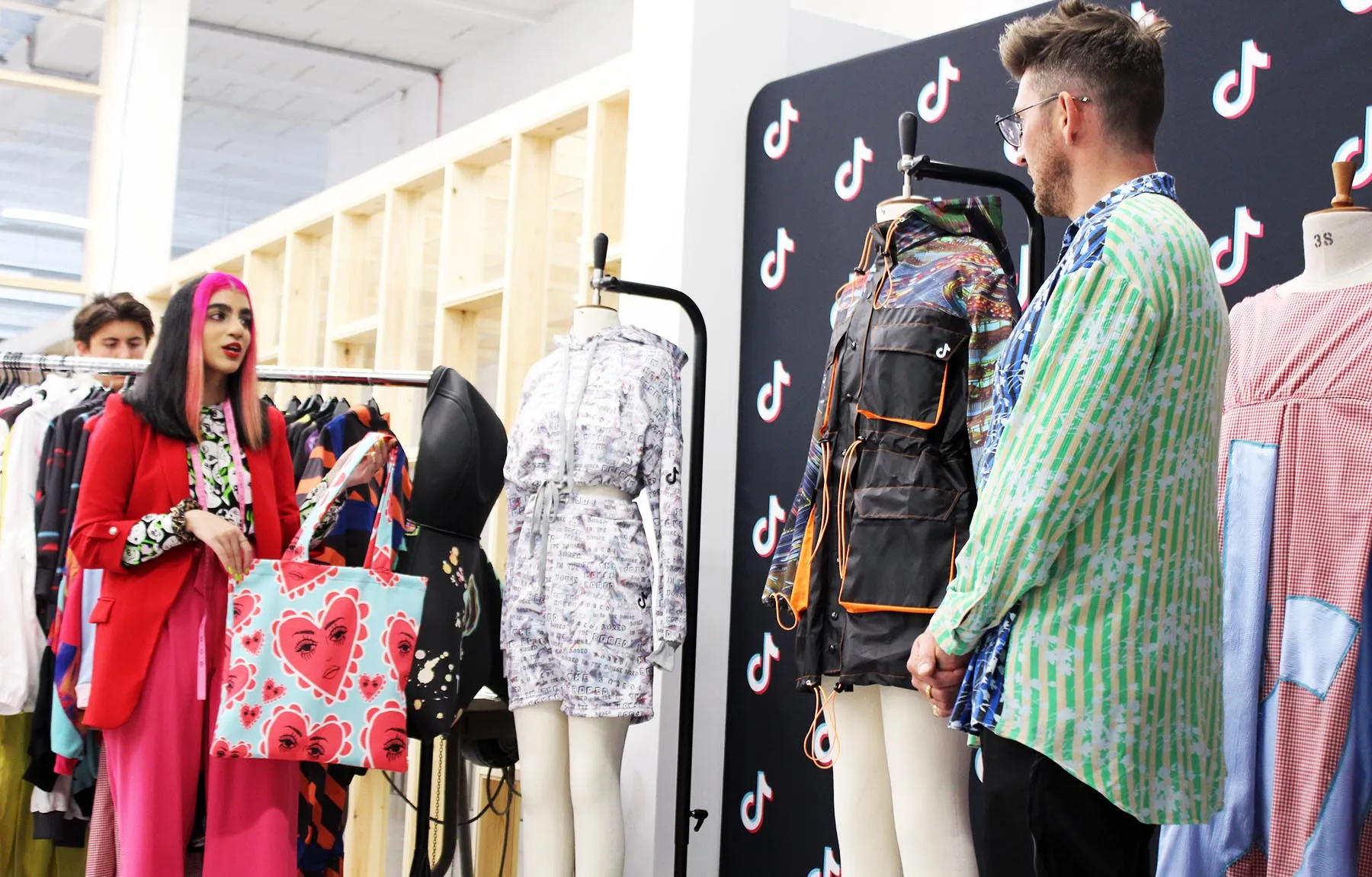 Two Fashion Graduates from the University for the Creative Arts (UCA) won the opportunity to design TikTok's official merchandise and a prize of £500 each.
Graduate Fashion Foundation became TikTok's official merchandise partner across Europe, and together they designed a competition which gave 58 Class of 2020 fashion graduates the opportunity to take part in a residency for TikTok, designing and creating products for their merchandise range.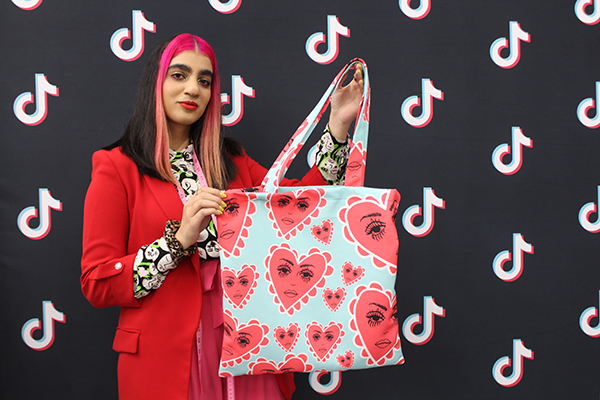 Hally Ahmed
Hally Ahmed and Melanie Eames joined fashion graduates from across the UK to complete a manufacturing residency at a factory in North London. The residency – which was run under safe social distancing restrictions – allowed the graduates to gain practical industry experience, learn new skills and get advice and mentoring from leading designers, GFF patrons, and TikTok Creators.
During her residency, Hally who studied BA (Hons) Fashion Textiles at UCA Rochester, designed a bespoke print which was then made into a tote bag. She said: "I have to take this opportunity to thank the GFW team for reaching out to me. Their encouragement and belief in my work got me to this moment."
Hally's print – Disappointed Lady – caught the eye of the GFF team because of it's power in raising awareness of violence against women by men. It is taken from her collection Asking for It: For the woman who isn't, which focuses on the theme of sexual violence
"I wanted to create a bold, political collection and amplify the voices of women who have experienced male violence," explained Hally. "If I can raise the tiniest bit of awareness or make women feel empowered and at their best in my clothes, that's enough for me."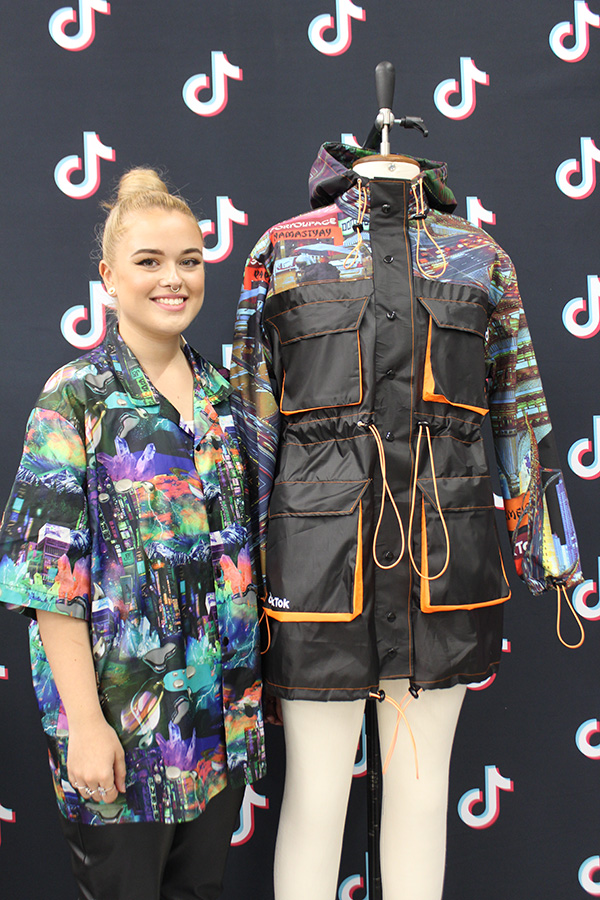 Melanie Eames
Melanie, a menswear designer who studied BA (Hons) Fashion at UCA Epsom, created a jacket for the TikTok merchandise range. Her design took inspiration from the city of Fijan, which is where TikTok was created. On Instagram, she referred to the opportunity as a "pinch me" moment and thanked the staff and technicians that helped her realise her design.
The residency ended with a showcase of the final garments, watched by Designer and GFF Global Ambassador Henry Holland, alongside charity President of GFF Hilary Alexander OBE and Cassandra Russell, Brand Partnerships for Fashion and Retail at Tiktok.
Henry Holland said: "I'm so blown away by what the graduates have achieved. They've created original prints, some have made up to 10 garments, and one girl made 20 bags. The tenacity and drive of these young people is insane – I'm really impressed."
The innovative and limited-edition designs produced for TikTok will now be gifted to their Creator and VIP community.
Hilary Alexander, President of GFF, said: "I'm incredibly impressed with the standard and variety of the designs. TikTok is fun, it's about youth, creativity and being happy, and all of those things have been reflected in the clothes created for merchandise. We are delighted that the brand has helped our new graduates to get experience of manufacturing in this way and we know that this experience has put them in a stronger position as they enter the competitive job market."
Learn more about studying Fashion at UCA.