Graphic design graduate awarded
inaugural Vaughan Oliver Prize
The inaugural Vaughan Oliver Prize has been won by UCA Graphic Design graduate Mikaa'eel Asmal.
16 Jul 2020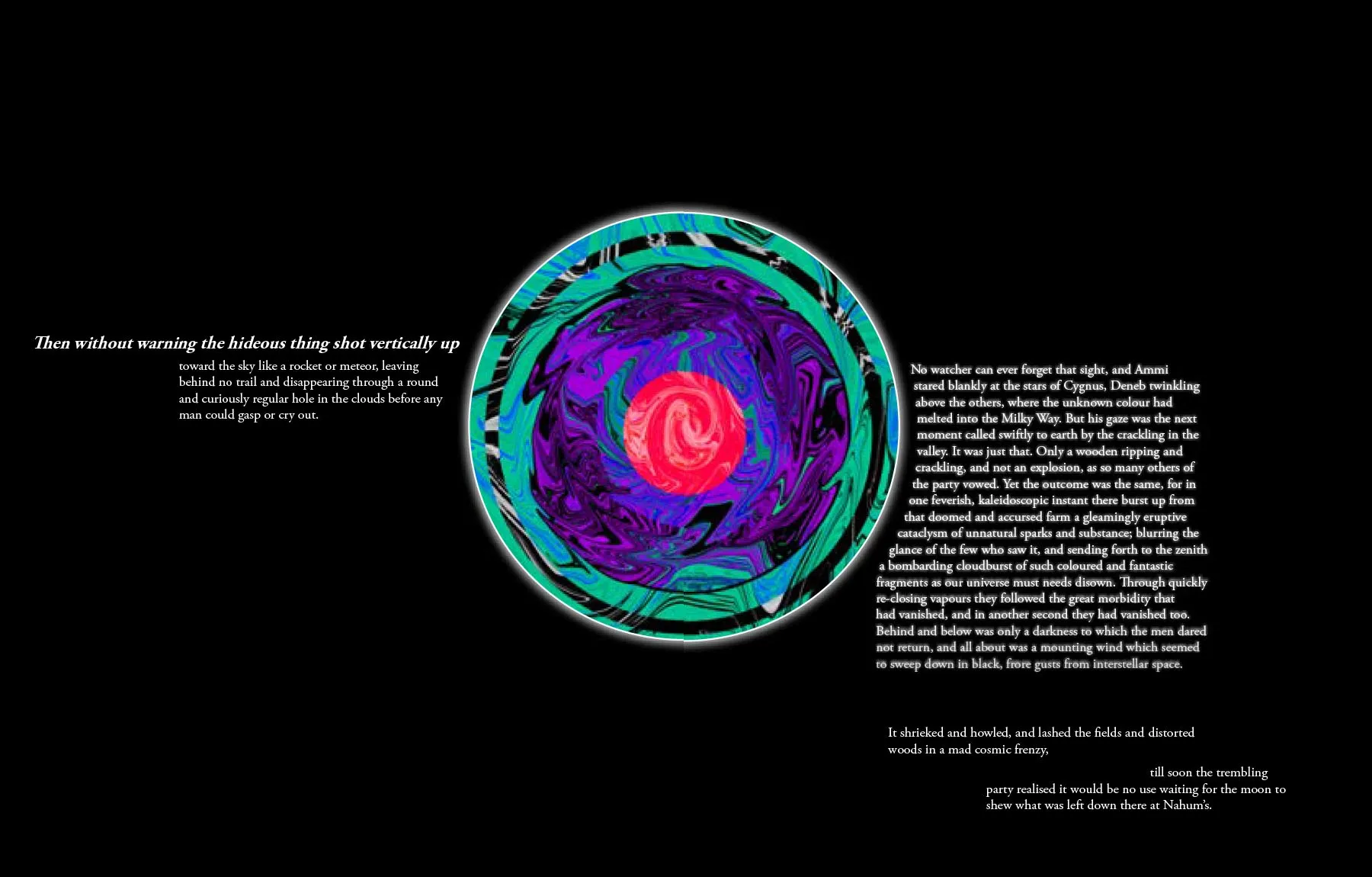 The inaugural Vaughan Oliver Prize has been won by UCA Graphic Design graduate Mikaa'eel Asmal. His book adaption of H.P. Lovecraft's The Colour Out of Space was selected as the winner for keeping the spirit and vision of Oliver's revolutionary flame alight.
"Winning the prize has motivated me to keep on pushing myself and create more," said Mikaa'eel. "I hope to continue creating work that truly reflects who I am and indulging in life, and the experience it has to offer."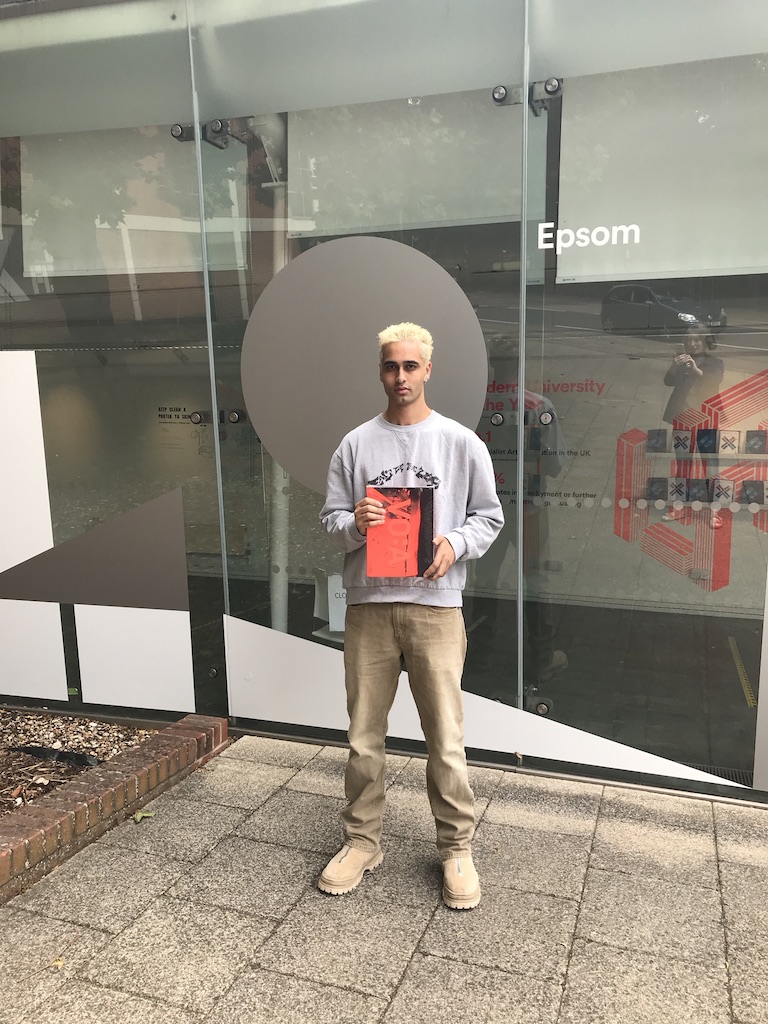 Mikaa'eel Asmal with his prize
Vaughan Oliver, a lauded Graphic Designer and Art Director and UCA Visiting Professor sadly passed away at the end of last year. He is remembered by the design community for his unparalleled contribution to the visual subculture of the 1980s and 90s, through his designs for record label 4AD as well as work for The Young Vic, The V&A, Ballet Prelijocaj, Sony, David Lynch and Scott Walker.
The Prize was set up by his wife, Lee Widdows, Strategic Adviser and Academic Lead Enhancement for Fashion, to commemorate his life, work and legacy.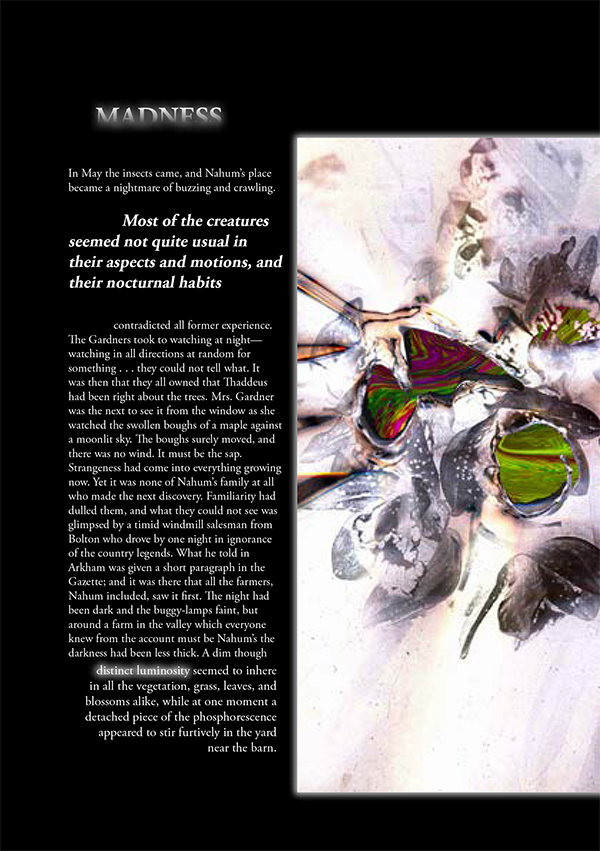 The Colour Out of Space - adapted by Mikaa'eel Asmal
Open to all final year graphic design students studying at UCA in Epsom, Mikaa'eel's work resonated with that of Oliver's, pushing the boundaries of the discipline through experimental and playful, design. As Oliver himself said: "I never like to take the easy road. I like to provoke, to be perverse.
Commenting on Mikaa'eel's work the staff team said: "Fluent and brave in his concepts, and bursting with raw creative power in his visual outcomes, we felt Mikaa'eel upheld Vaughan's pioneering spirit and cross-disciplinary flair, and is a worthy winner."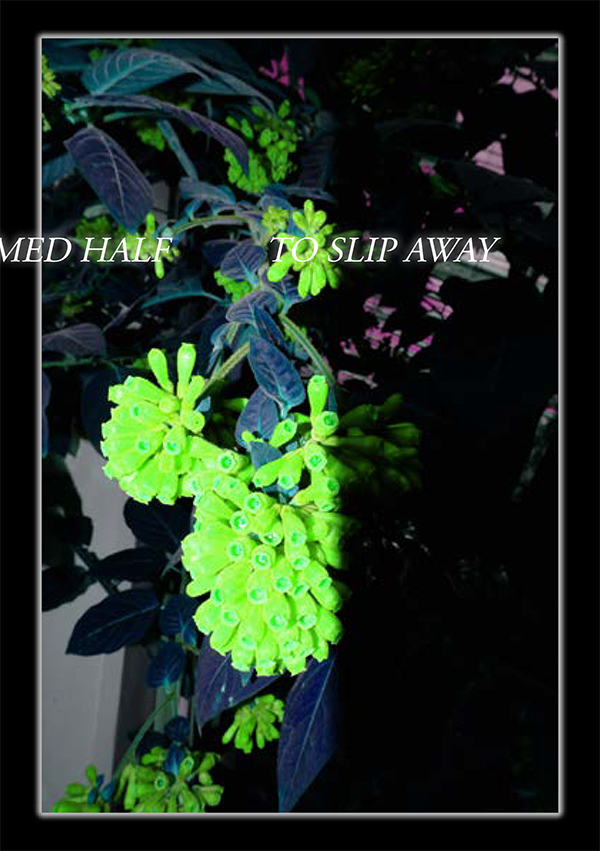 On his memory of Oliver, Mikaa'eel said "I met him for the first time four years ago, when he was teaching at UCA. His approach didn't make much sense to me at the time, but looking back at his work over the years I have come to appreciate it and be inspired by his vision."
Mikaa'eel wins a copy of the definitive monograph Vaughan Oliver: Archive, designed by Unit Editions.
To learn more about studying Graphic Design at UCA