What happened next?… Fashion Promotion & Imaging

Graduates on our courses earn their place on a whole range of career paths — from running their own small businesses and independent studios to becoming part of major players in the film or gaming industries.
16 Mar 2020
Some go on to completely different jobs to the ones they expected, having discovered new passions on their course, or they've found their skills are transferable to another exciting area of industry.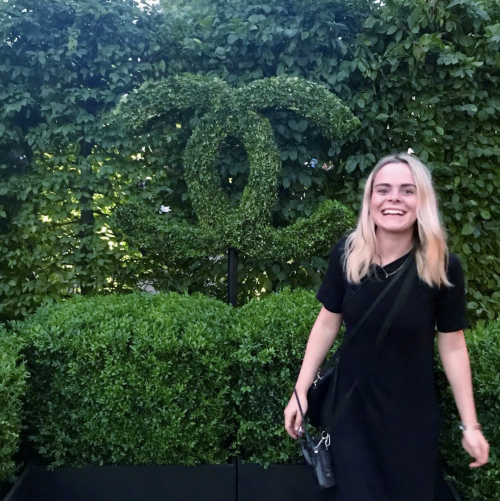 Charlie Carter, graduated from UCA in 2017 with a degree in Fashion Promotion & Imaging. She'd progressed to the Epsom-based course after completing an Access to Higher Education Diploma in Art and Design here.
Almost three years after leaving us, she's working freelance as an assistant producer for major events, travelling the globe and working with some of the biggest names in fashion and culture today — including most recently, the NME Awards in London.
We caught up with Charlie to find out more about her career journey.
Hi Charlie! Can you tell us what drew you to study Fashion Promotion and Imaging and how did it help you get into the career you're in now?
I started my life at UCA doing an Access to Higher Education Diploma in Art and Design course at Farnham. I discovered I loved fashion and creativity but never knew which area of the industry I wanted to pursue. I was drawn to Fashion Promotion and Imaging (FPI) because of the diversity and flexibility of the course. Being involved in a course that allowed me to cover multiple topics such as styling, photography, set design, marketing and PR was really appealing to me. Actually, working in production follows a similar format to FPI, covering creativity and strategy, so it worked out well!
How did you get the job you're in now, was it something you've always wanted to do?
I am a Freelance Assistant Producer (and have been since I graduated) and work for multiple event agencies. I interned at a variety of companies and job roles while at UCA, including PR at Selfridges, Tank Magazine and assisting a few set designers.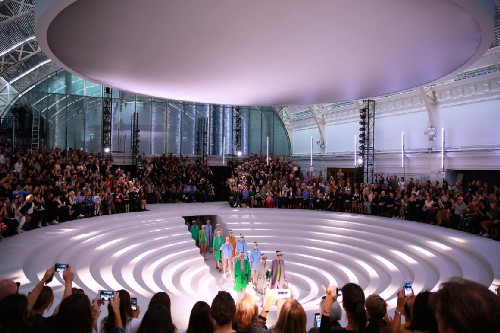 My last internship was at INCA Productions helping with Anya Hindmarch's SS17 show. It was through this event that I met some amazing contacts and teams which really kick-started my career.
I still work with INCA now and alongside the teams I interned with.
Your most recent role was as an assistant producer for the NME Awards — what were your roles and responsibilities for this job?
Alongside the producer, some of my roles included budget management, client liaison, staff and crewing, branding, sponsorship, guest logistics and flow, ticketing, catering management and venue contact. The night was extremely entertaining and really fun to be a part of. The majority of my work is in fashion and lifestyle-focused, so working for NME — a real "rock and roll" company — was exciting. Guests are notoriously known for letting their hair down at the awards!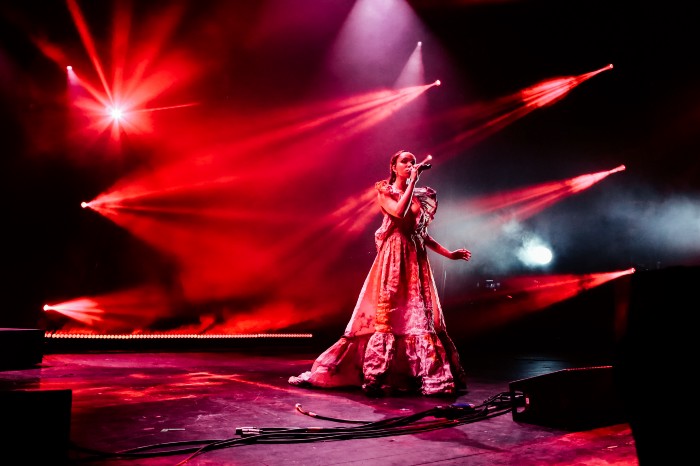 What have been your other favourite jobs since graduating, and why?
I have been really lucky to be an assistant producer for some amazing projects. Some of my personal favourites have been The Fashion Awards 2017 at the Royal Albert Hall, the Cartier Magnitude Exhibition, which travelled the world, Mulberry Beyond Heritage Show SS18 in London, The Serpentine Summer Party 2018 and The NME Awards.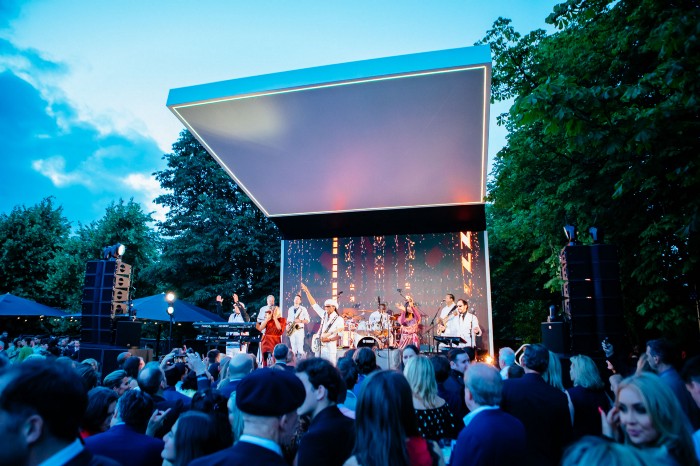 What's the best part about your job?
The teams I work with. Working in production means very long hours and plenty of stress and although the final outcome is always extremely beautiful, it's not as "glam" behind the scenes. So, the teams on each project become like your little family and you build amazing friendships because you have to work so hard together — they make it fun.
I am also very lucky to travel a lot. I have had opportunities to be involved in events produced worldwide from Beijing and Los Angeles to lots of European cities — Paris, Stockholm, Madrid, Milan and Amsterdam, to name a few.
What advice would you give to other UCA students looking for a career in your industry?
The industry I'm in actually pretty small and I get most of my work through word of mouth and recommendations — so it's hugely important to be friendly and kind, even in a stressful and fast-paced world like fashion. As well as that, always show willing, use your initiative, have fun and enjoy it!