Explore the arts, grow your creativity, create amazing artworks and get a qualification! Find out more about Arts Award at UCA.
Arts Award is a set of nationally recognised arts qualifications, offered at different levels to suit your age and experience. Find out more about what Arts Award is all about in our 'Introduction to Arts Award' video below.
Learn more about the five different levels of Arts Award (Discover, Explore, Bronze, Silver and Gold) below.
Discover Arts Award
This introductory level is a fun way to learn new creative skills. It's great for anyone looking to try a new arts subject and find out more about what it's like to be an artist.
Explore Arts Award
This level is a great way to devep your creative skills and make unique artworks. It's great for anyone who wants to explore artists and the places they work.
Bronze Arts Award
This level is the perfect way to learn new creative skills, develop your portfolio and achieve an extra qualification. It's great for anyone considering studying creative courses at college or university.
Silver Arts Award
This level is fantastic for developing yourself as an artist and developing your leadership skills. It's great for anyone considering studying creative courses in the future.
Gold Arts Award
This level is a great way to enhance your arts and leadership skills, taking the lead in planning an arts event like an exhibition. It's great for anyone looking to study a creative subject at University as successfully completing Gold level gives you 16 UCAS points.
UCA help young people achieve their Arts Award by offering free Discover and Bronze Arts Award events throughout the year.
There are loads of benefits to achieving an Arts Award, including:
Learn new creative skills by taking part in practical workshops
Create your own unique portfolio of creative work, which you can take to interviews
Gain an arts qualification, which looks look good on your CV and can help you into college, University or careers
Develop your transferable skills like confidence, communication and leadership
Find out more about creative careers and what studying creative subjects at University is like.
Our Arts Award events are free to take part in, and you also get a pack of creative materials and equipment which is yours to keep.
We think Arts Award is great – but don't just take our word for it! Hear from other young people about their experience of taking part in Arts Award.
'Thank you for allowing me to take part in this amazing opportunity it was so much fun : )'
'I just want to say I have absolutely loved these past few days; I've had an incredible time and I am so sad it's going to be over.'
'Thank you so much for the opportunity to participate in the printmaking Arts Award! I enjoyed every minute of making and I am so grateful for all the time spent and resources given to me to help this happen.'
'Thank you so much for this amazing opportunity, I have really enjoyed these last weeks and learnt a lot.'
'I would say it's definitely boosted my confidence with my arts work at school. To start with I wasn't so confident with some different medias but now I feel more confident in all different medias.'
'It's made me realise what it's like being on campus and being in a totally creative environment, so it's made me think maybe I'll go to university.'
'It's helped me learn a bunch of different skills that I wouldn't normally know about.'
'The freedom to experiment was great.'
Throughout your Arts Award you will create a portfolio or logbook that shows off your creativity and gives you a recognised qualification awarded by leading exam board Trinity College London.
In our Discover and Bronze events, you'll…
take part in different arts activities
find out about artists and arts organisations
experience arts events
share your arts skills with others
put together a portfolio or logbook in your own choice of format
You're supported through all of this by a specialist Arts Award Adviser who will support you every step of the way. Your Adviser will also moderate your portfolio when it's complete and issue you your qualification certificate.
Explore our Arts Award example logbooks to see the sort of things you'll need to include in your portfolio to achieve your Arts Award.
These logbooks show the questions you'll need to cover in your portfolio. You can create your Arts Award portfolio in a format which works for you - some young people like to complete the logbook digitally but you could also answer the questions in a sketchbook, blog, website or journal.
Discover Arts Award example logbook
Our Arts Award events are led by our amazing creative tutors who support you in working towards your Arts Award.
These events run throughout the year and last between one day and four weeks, so there are plenty of options to choose from. Some are on campus, some are online and there is even an opportunity to achieve your Discover Arts Award at home in your own time.
To find an upcoming Arts Award event to suit you, browse our events calendar below.
Our Arts Award events are suitable for young people aged 13 to 18 who have an interest in creative subjects and would like to develop their skills, knowledge and portfolio.
The aim of these Arts Award events is to provide an opportunity for young people to access free creative activities and qualifications and to support them to find out more about creative subjects, pathways, and careers.
Some of our Arts Award have specific eligibility criteria - this will be made clear for each individual opportunity, and we encourage you to make yourself familiar with this information before applying. If you have any questions about the eligibility criteria, please get in touch using the contact details at the bottom of this page.
Explore our upcoming
Arts Award opportunities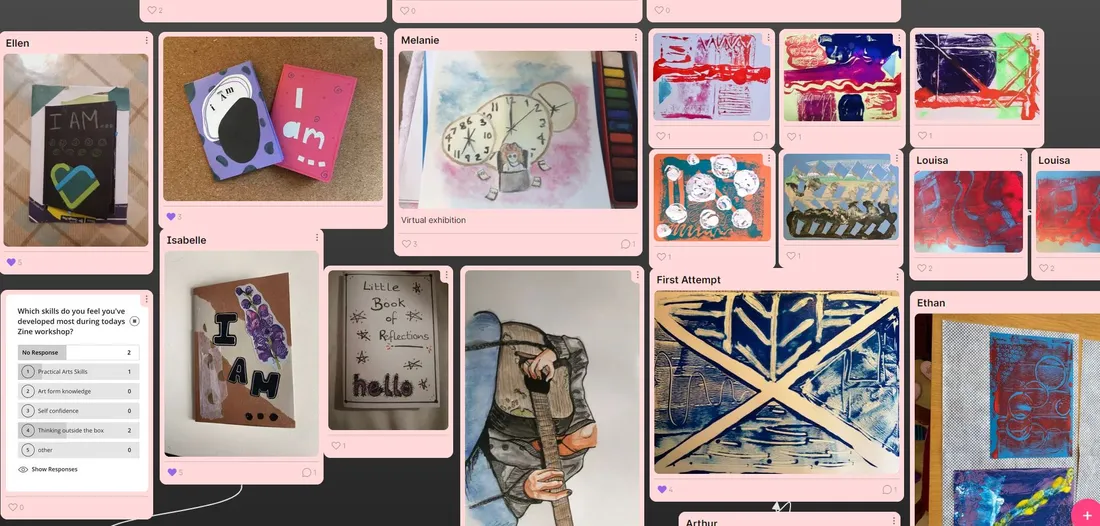 Arts Award benefits... share your artwork and meet like-minded people!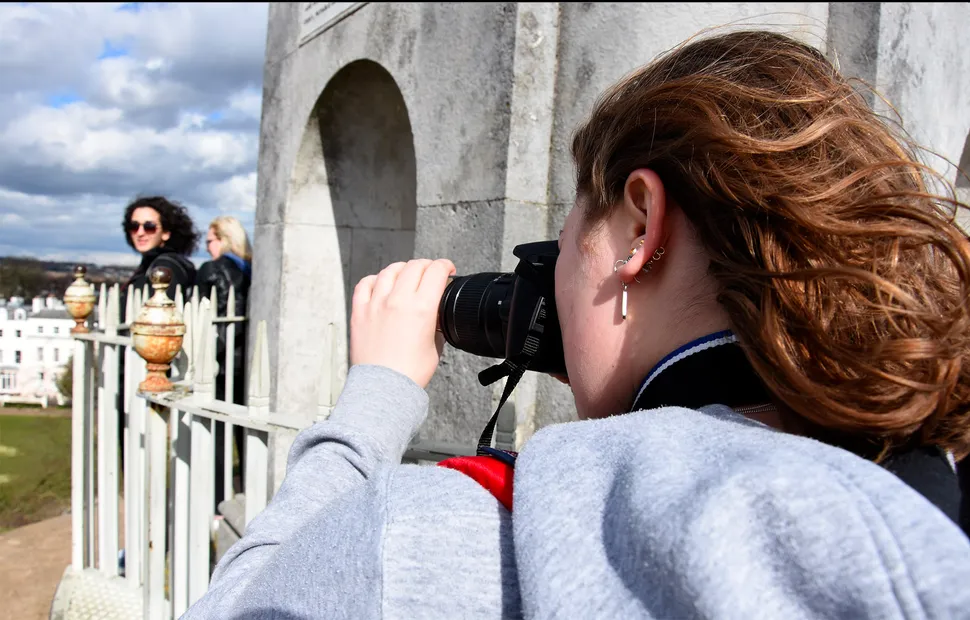 Arts Award benefits... go on trips to creative museums, galleries and events!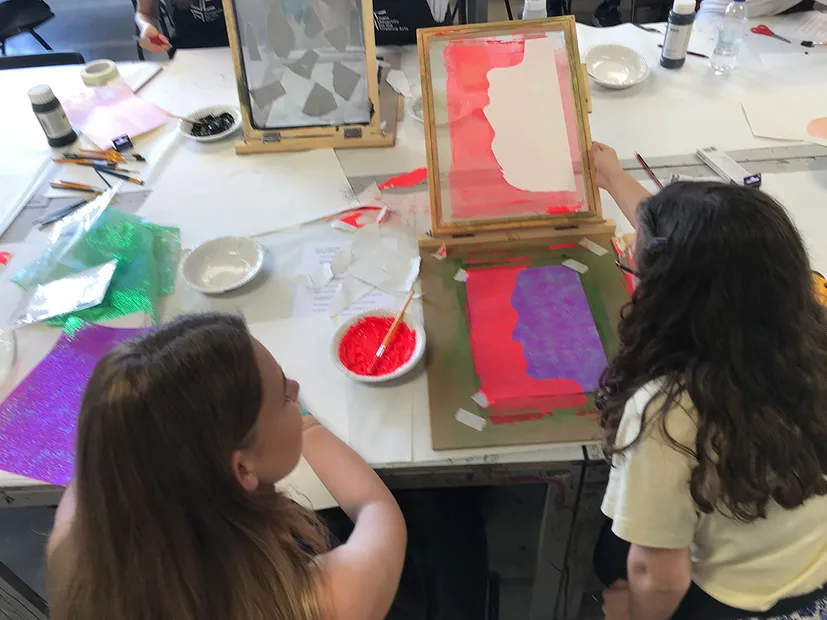 Arts Award benefits... learn new skills in creative workshops!