VADS is a unique repository of images created and managed by the UCA Library. This unique online resource – one of UCA's hidden treasures – is launching a new website this month. The updated VADS offers improved access to its archive of over 140,000 images from 300 different UK collections – all available free for use in education.
VADS' images cover the broad range of the visual arts including applied arts, architecture, design, fashion, fine art, and media. Everything from impressionist paintings to wartime posters, fashion photography to ceramics and furniture is available for use, organised by collection and also fully searchable. In the last academic year 2019-20, VADS had nearly 800,000 views from 192 countries.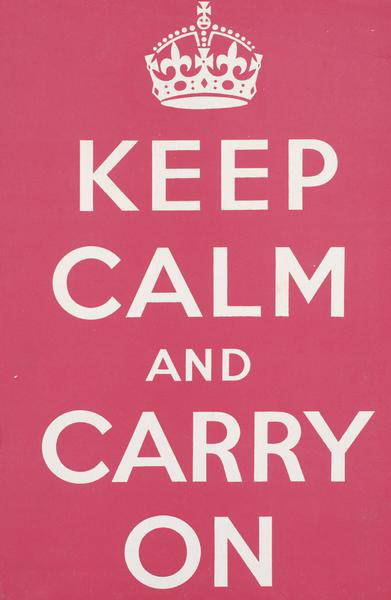 Since it was founded in 1997 (under its original name of Visual Arts Data Service), this rich visual resource has been developed with the addition of work by thousands of artists and designers, from both public and private collections, and major cultural organisations (the Imperial War Museum) to small and specialist collections (UCA's Crafts Study Centre, Textiles Collection, and the archive of UCA Chancellor Emerita Dame Zandra Rhodes). A significant proportion of the images have come from large scale digitisation projects focusing on a particular research theme, such as world art studies, or pre-1900 Continental European oil paintings.
To explore the collection and find out how you can use its images in your academic work, go to https://vads.ac.uk
IMAGE CREDITS:
Illustration courtesy of Zandra Rhodes, VADS
Keep Calm & Carry On, original poster from the Imperial War Museum collection