Camille Baker PhD, a media artist, curator and researcher at the University for the Creative Arts (UCA) has been longlisted for Computer Weekly's Most Influential Women in UK Technology 2020.
Assembled each year, the list recognises the accomplishments of women in the UK tech sector. It aims to make these role models more visible and accessible in the tech space.
Dr Baker's work explores technology and the body using e-textiles, wearable electronics, and mobile media, linking up and facilitating collaborations with artists, technologists and scientists to work together on new innovations that solve a problem.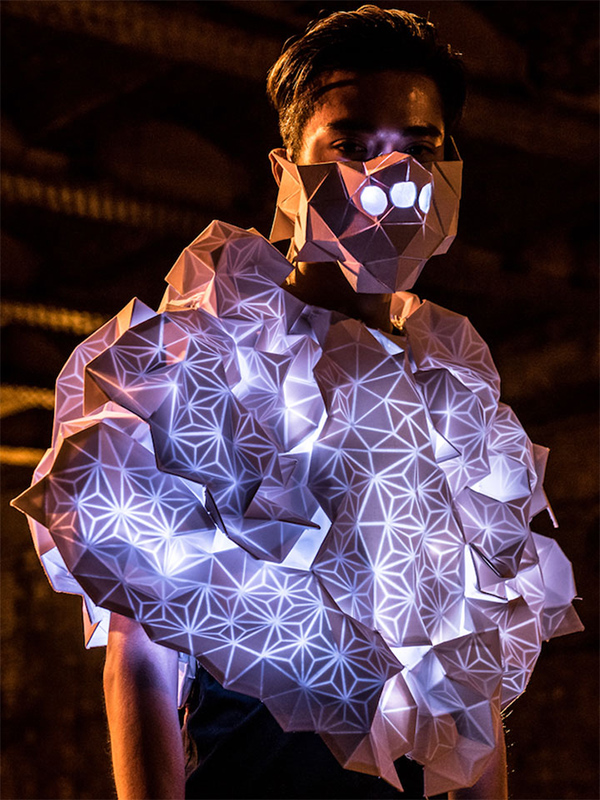 Image courtesy of © e-stitches
She also hosts workshops and e-meet ups like @estitcheslondon, which support and bring people together to learn more about the technologies and skills involved in creating technological devices and garments.
"I guess I bring people together," said Dr Baker. "And, I try to be a role model for young women and encourage them to be ambitious and confident, both in the courses I teach and initiatives that I'm involved in."
When asked how Dr Baker found her way into the tech industry, she said: "I came to it through digital design and creative technologies for art and design. Engaging with creative technologies can 'soften' the learning curve and make tech less daunting. Through fashion tech and e-textiles, women tend to feel less intimidated as it engages with making and crafting in ways that appeal to women, especially those who might have been discouraged from technology as a male-dominated domain."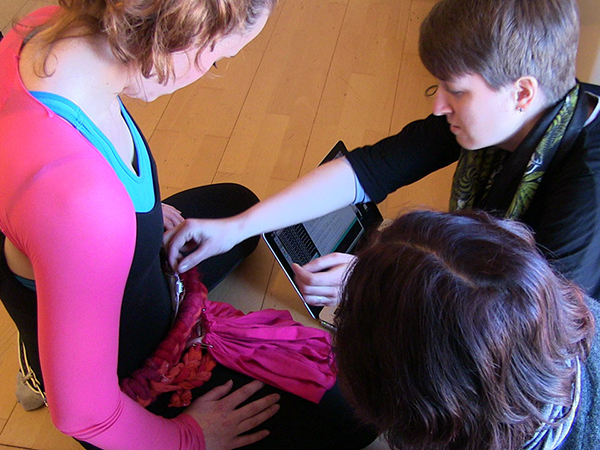 'Hacking the Body' e-textiles performance. Image courtesy of ©Camille Baker
Dr Baker offers some solutions for rebalancing the male bias in the tech industry, including having more successful female role models in the tech industry and teaching art and technology together from a younger age.
"Much of the time it is confidence that holds a lot of girls back, as well as a lack of support," said Dr Baker. "If children - both girls and boys - are taught technology through learning to make simple games and artistic creations, like e-textiles and garments that light up, then there might be more interest for women to enter and work with technology."
Currently, Dr Baker is leading the STARTS initiative, which explores how the arts stimulate the technology industry to make new innovations through creative thinking. Demonstrating to people in the tech world that different ways of thinking, and "out of the box" ideas may provide better solutions to problems.
One of their initiatives forms part of Ars Electronica Festival 2020, which runs from September 9 - 13. Dr Camille Baker will be working with UCA's Dr Hosea to organise and design the UK Garden of Earthly Delights. The garden will act as a community celebration of art, technology and science, alongside several other British universities and art and cultural institutions.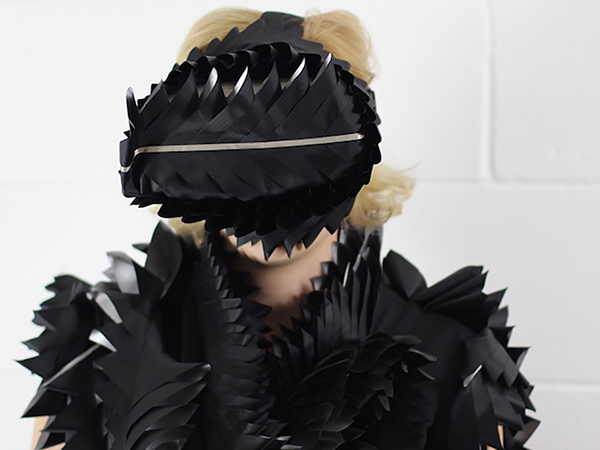 Image courtesy of © e-stitches
"Without artists and creative industry, technology cannot solve the big problems we face, such as climate change and pandemics. Artists look at the world differently and see the bigger picture. They also communicate both the hard concepts to the public as well as the public fears and needs back to the technologists, scientists, and politicians. As we have seen in these difficult times, all of us need to act together to solve these global problems."
The final shortlist of 50 women will be decided by judges and then voted on by Computer Weekly readers. The winner of the most influential woman accolade will be announced as part of an online event in October 2020.
To learn more about studying at UCA, visit the course pages.