In these unprecedented times, the University for the Creative Arts (UCA) are supporting the NHS and local care homes in their battle against Coronavirus.
UCA been able to donate stock of 500 non-medical face masks to care homes in Surrey, as well as ordering a further 500 FP2 face masks from our suppliers to be delivered directly to the Surrey County Council to distribute as needed.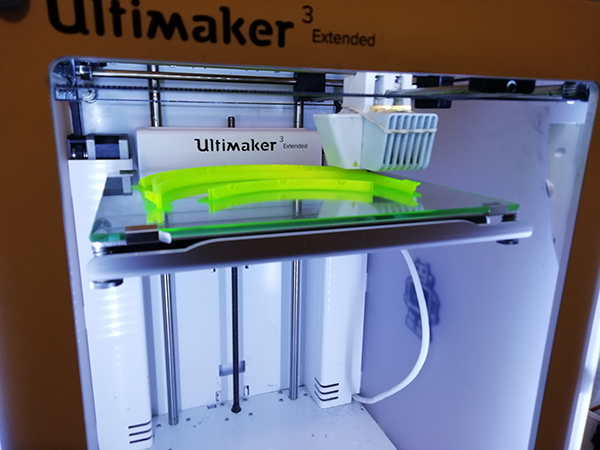 UCA 3D Printers
As well as this, UCA responded to an NHS call out to the 3D printing 'hobby' community – picked up by a member of staff at UCA Epsom –asking if we could help with the manufacturing of face shields. So, currently, UCA has loaned out 3D printers from across its four campuses, Farnham, Epsom, Rochester and Canterbury, to volunteering staff from the university to print components for face shields, face visors and ventilator parts for hospitals.
The face shields and visors are being distributed through a central hub, which has been organised by 3DCrowd UK – a volunteer group for distributing 3D printed face shields across UK. Last week they distributed over 39,000 visors to hospital trusts around the country.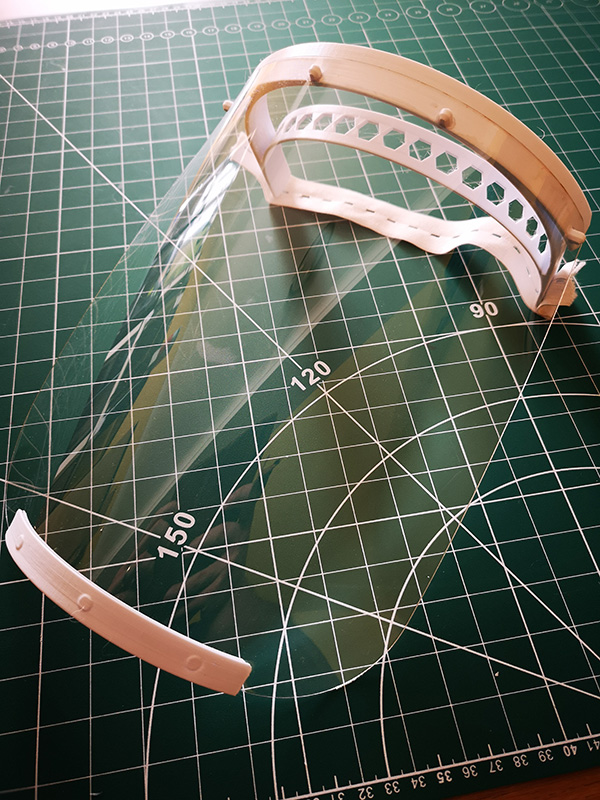 Image courtesy of 3DCrowd UK
Richard Jones, UCA's Faculty Resources Manager, who is helping coordinate the Universities' efforts said: "UCA has a social responsibility, and our creative talent, flexibility and resilience makes us able to help support in this national emergency."
Other staff are also employing their resources and skills to help make scrubs and basic face masks. With many of them working alongside regional scrub-making groups such as Scrub Hub and 'For the Love of Scrubs'.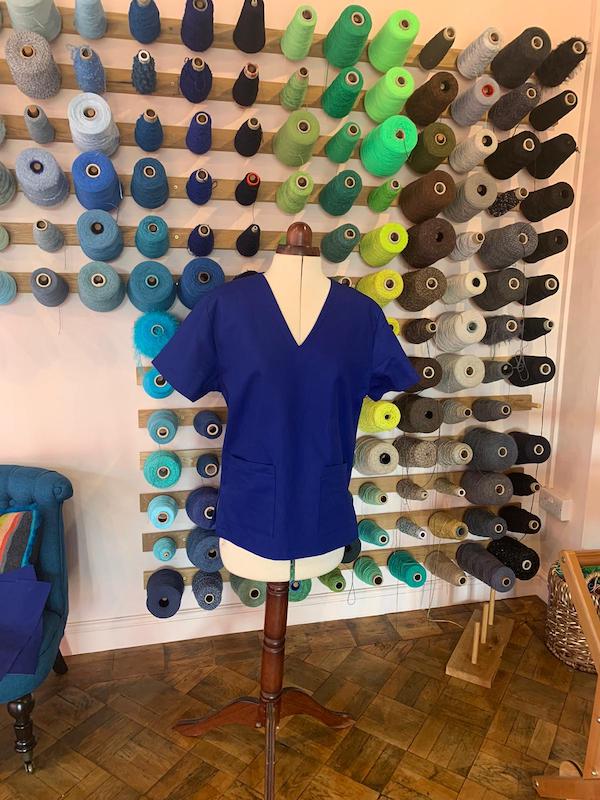 Scrub sample, courtesy of Scrub Hub. Image © Brooke Dennis
Evelyn Bennett, a Senior Lecturer of Fashion Textiles, has responded to a callout from the Royal Surrey NHS Foundation Trust, with a request for scrubs, and is circulating the pattern and instructions throughout the UCA community,"we are all just doing what we can to help," said Evelyn.
Karen Bonner, from the Royal Surrey NHS Foundation, said: "If we could have mainly S, M and L sizes that would be great."
To download the scrubs (Tops and Bottoms) pattern, instructions and specifications click here.
Finished scrubs can be sent to the HPL office address: ATT: Karen Bonner, Healthcare Partners Limited, 3 Frederick Sanger Road, Surrey Research Park, Guildford, Surrey, GU2 7YD.
Other ideas from UCA include the deployment of our universities sewing machines, to allow more members of staff to get involved making scrubs from their homes.
For more ways to get involved or to donate, visit:
'For the Love of Scrubs' Facebook Group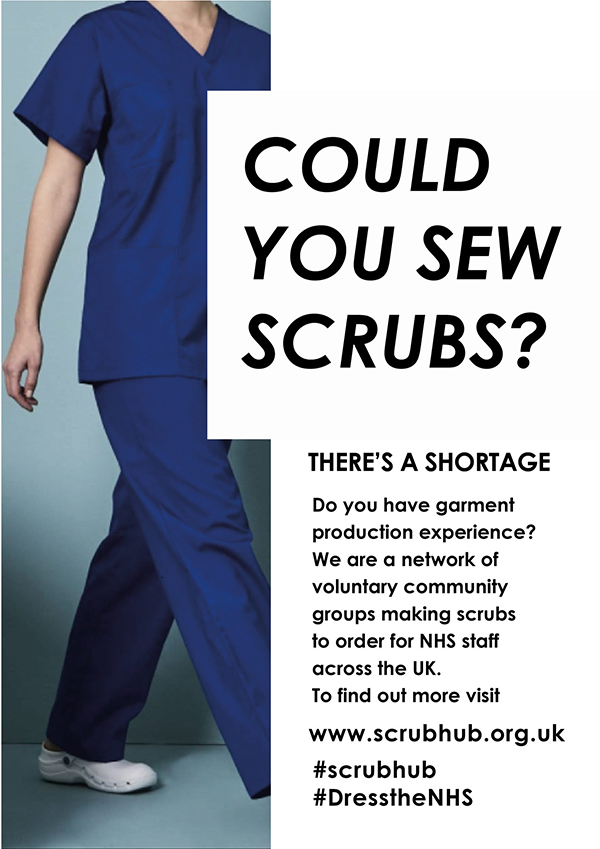 Thank you for your help.