Two UCA academics – Dr Camille Baker and Dr Birgitta Hosea - are leading the UK's contribution to this year's Ars Electronica festival, which starts tomorrow (9 September).
The world-famous event, which runs until 13 September, celebrates the interactions and intersections between arts and technology and this year's theme is "In Kepler's Garden". The UK's contribution is the "Garden of Earthly Delights", inspired by the celebrated Hieronymous Bosch painting, one of more than 50 gardens around the world that are taking part.
The UK garden, curated by Dr Baker, Year Leader for MA Games Design and Dr Hosea, Reader in Moving Image, within the School of Film Media and Performing Arts, is both inspired by both Bosch's concept, and the Ars Electronica 2020 meta-topics of ecology, democracy, uncertainty, humanity, reality, and autonomy.
Its content will seek to interrogate the moment we are now in, as humanity faces the possibility of a challenging period of history – with a long-term pandemic creating instant global recession and mass unemployment, plus continued climate crisis, ongoing issues around inequality and the spread of fascism, as well as the looming impact of Brexit on the UK and across Europe.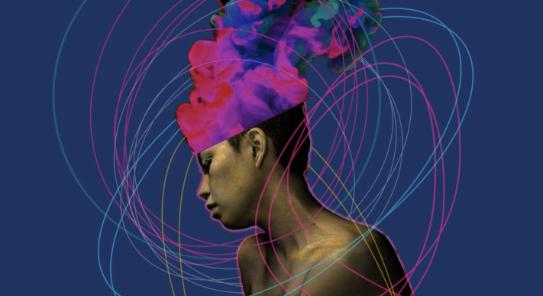 Dr Baker said: "The Garden of Earthly Delights shows new ways of being together in these difficult times, and proves that the creative spirit is strong and alive.
"It felt like one last chance to do something before it became harder to collaborate with EU partners. We wanted to create a UK conceptual springboard, a showcase of friendship across quite a divided nation [as we try to] decide what type of future we really want."
The festival usually takes place in Linz, Austria, but much of the content will now be virtual due to the global pandemic. The link to the UK garden is below where all the curated content is located. Among the contributions from organisations in London, Birmingham, Wolverhampton, York, Manchester and Dundee is a virtual séance from the Serpentine Gallery in London, and a programme of virtual talks and panel discussions from Manchester-based FutureEverything via the FutureFocus programme.
UCA is also hosting an one day Expanded Animation symposium 'Syneasthetic Syntax', which will run concurrently in London, UK; Portland, Oregon, USA, and Linz, Austria on Sunday 13 September.
The UK's contributions, compiled by Dr Baker and Dr Hosea, come from: STARTS, FutureEverything, Wolverhampton University, The Serpentine Gallery, Art in Flux and NeoN Digital Arts
You can find out more about Ars Electronica here.