Four students studying Photography at the University for the Creative Arts (UCA) have been shortlisted for the EIZO Student Award 2020.
Every year EIZO – a manufacturer of high-end visual display units – run a competition for photography students, and each year three winners are awarded an EIZO Colour Edge monitor and a placement with a leading photographer in the industry.
This year Shaïny Vilo, Zoe Storer, Penny Hartley and Dayze Mae Hayllor were all shortlisted.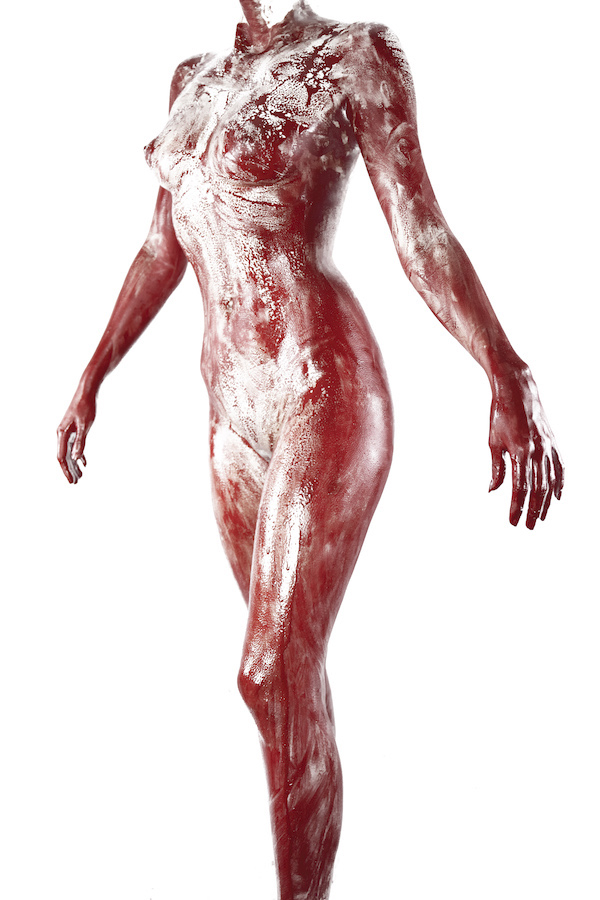 ©Zoe Storer
"This is my first competition," said Zoe. "It has boosted my confidence immensely."
Zoe, who is in the third year of her BA (Hons) Photography course at UCA Rochester, entered a series of digital photographs that explored the form and shape of the female body by removing it from its natural environment – eliminating the skin and placing it onto a white void.
"Using photography editing software I coloured the body with a vivid red blood-like liquid to reveal the true fluidity of the female form," explained Zoe. "I was just left with the shape and curve of the body and the oily textured pattern on the skin. My aim was to show not only the form and beauty of the body but also evoke a slight feeling of repulsion."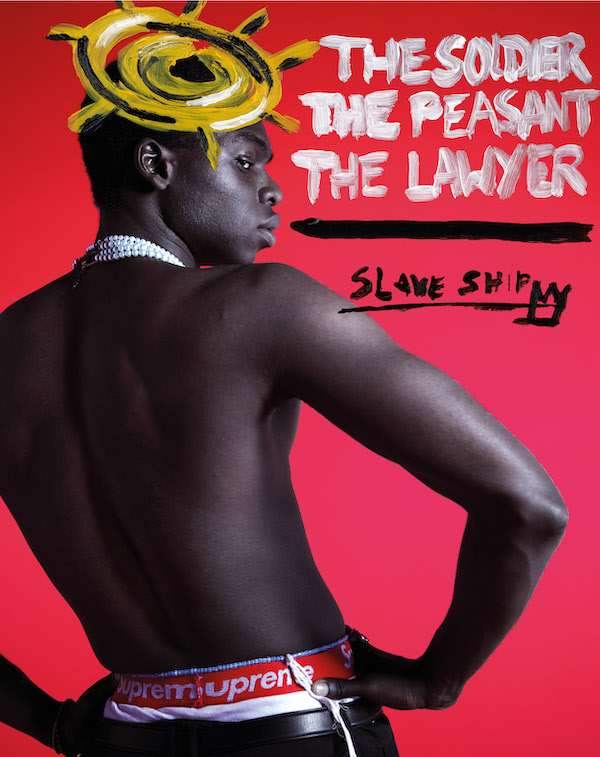 AFRO+PUNK © Shaïny Vilo
Studying BA (Hons) Fashion Photography at UCA Rochester, Shaïny submitted an autobiographical project into the awards. AFRO+PUNK is a journey through the exploration of black identities in the alternative community and the struggles they face. Her work took inspiration from the likes of Grace Wales Booner and Jean-Michel Basquiat, and addressed identity, race and sexuality through symbolism.
"I incorporated paint on my images and edited them to create a signature style," said Shaïny. "Each spread has its own meaning and is meant to start a conversation. I feel like photography is the best way for me to connect my thoughts to something visual."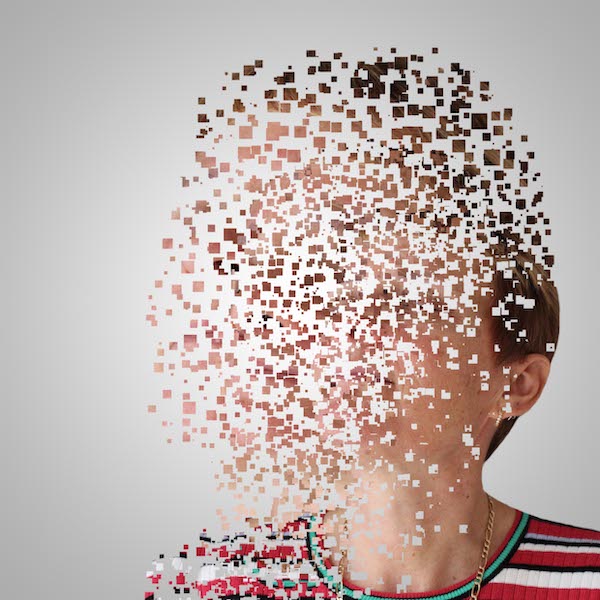 'Identity' ©Penny Hartley
Penny Hartley, who is also in her third-year BA (Hons) Photography degree at UCA Rochester, entered a conceptual-based series which looked at 'identity' and the notion of being absorbed by social media and technology. She used photo manipulation to create a pixelated effect, creating a false reality.
"I wanted to explore the ways in which people are becoming so immersed in creating false personas online. They are losing themselves in the process and the only reality that is left are the pixels on the screen," explained Penny
The final student to be shortlisted is Dayze Mae Hayllor, who is in the third year of her BA (Hons) Photography degree at UCA Farnham.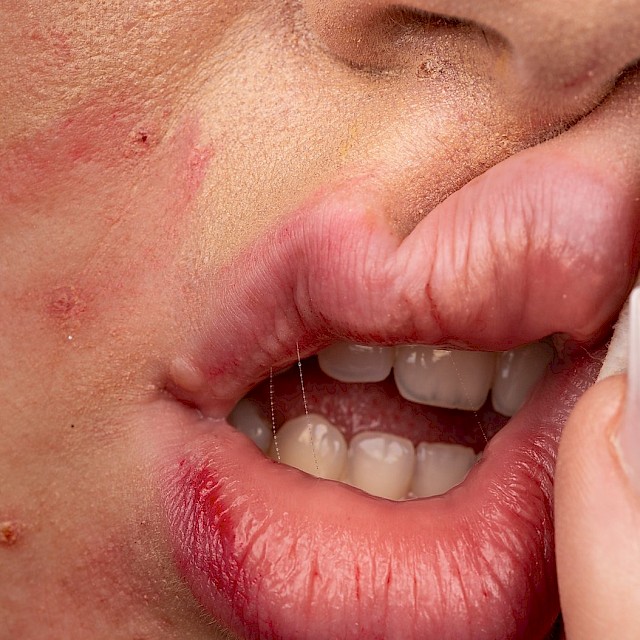 ©Dayze Mae Hayllor
Her images were influenced by the pressure on women caused by social media, celebrity, and the beauty industry.
"My collection of uncomfortably detailed and up-close photographs represents a sense of pressure and stress, as seen through the skin of my subjects whilst removing their make-up," explained Dayze Mae.
To view the full list of shortlisted works, visit the EIZO Awards Gallery.
To find out more about studying Photography at UCA, visit the course pages.