Two Textiles students from the University for the Creative Arts (UCA) Farnham have been awarded prizes in the annual Bradford Textile Society Design Competition.
Yonghui Lyu (Heidi) won 1st prize in the 'Fabric Design for Fashion, Accessories or Interior Product' category, whilst Katie Sims won 3rd prize for her design entry for 'Woven Fabric Design for Interior Furnishings or Products'. Both students are studying on the BA (Hons) Textiles Design course.
The annual Bradford Textile Society Design competition attracts over 1,000 entries from Textile students throughout the UK. It provides a prime opportunity to highlight the rich and diverse forms of Textile education as well as preparing students for industry practice through their participation in this live competition.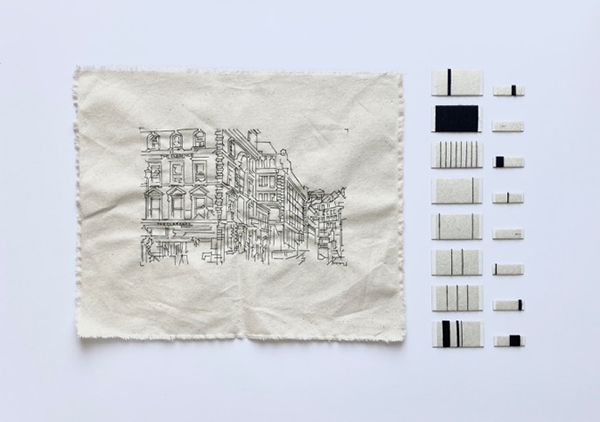 © Yonghui Lyu (Heidi)
"Given the volume of entries this year, we are most proud of the student work selected for first and third prize," said Sharon Ting, Programme Director BA Textile Design. "Both prizes were awarded by the Clothworkers' Company, giving industry recognition for the highest quality of craftsmanship, tradition and textile innovation."
Heidi's first-place design entry was called 'Urban Memory: A Fragment of the City'. Using architecture as her starting point she used art to create the context for the project – sketching the London skyline. The final design consisted of a black and white colour palette and patterns created in fabric using different weave structures – all stitched by hand.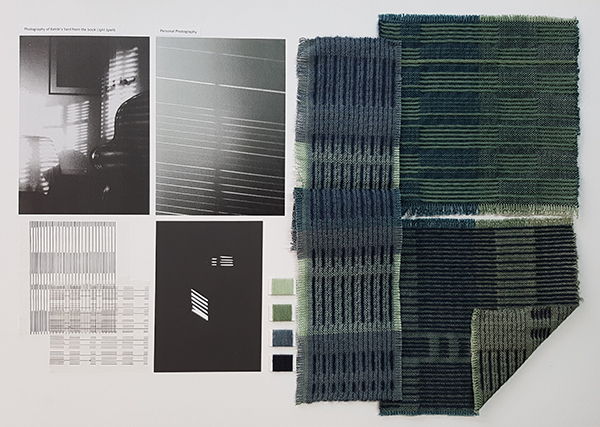 Board by ©Katie Sims
Katie's third-place entry was part of a collection of woven fabrics that were inspired by patterns of light and shadow in interiors.
"I'm drawn to muted colours, subtle colour contrasts and intricate details," explained Katie. "So, in my design, I tried to capture the atmosphere and geometric patterns created by natural light."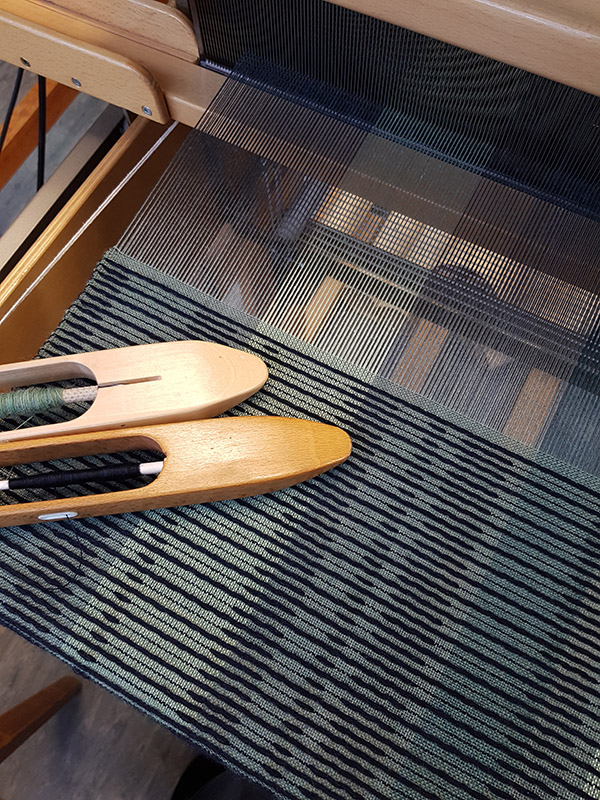 ©Katie Sims
All of Katie's work is hand-dyed and handwoven. "It's really encouraging to see that the judges valued this," she said.
To view all the winning entries click here.
To learn more about studying textiles at UCA, visit the course pages.