Jessica Wheeler, a Fashion Textiles graduate from the University for the Creative Arts (UCA) has been named as one of 35 winners of the Surface Design Association's Outstanding Student Award 2020.
Held every year, the awards demonstrate excellence in fibre arts and showcase the best and most innovative use of technique, material, and concepts in textiles.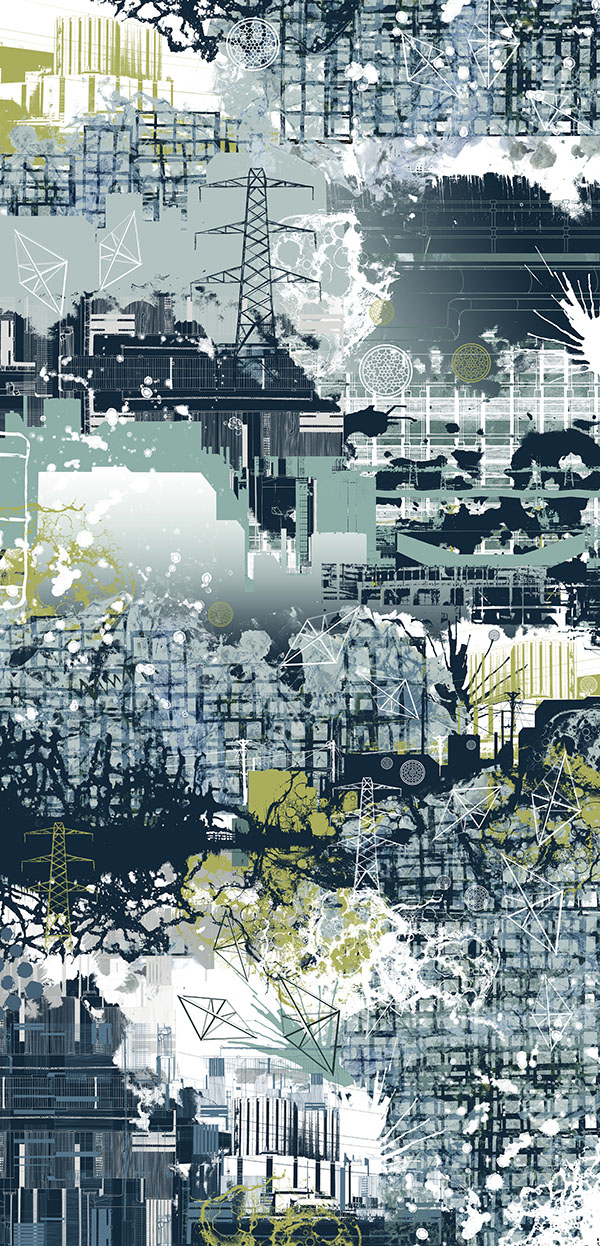 ©Jess Wheeler
"This award is a big achievement and gives me confidence for the future," said Jess. "To get this recognition from the textiles industry means a lot."
Jess, who studied BA (Hons) Fashion Textiles at UCA Rochester, won the award, and a year's digital membership, for her final major project Controlled Chaos. The concept arose out of an exploration of Dungeness, an area on the Kent coast which encompasses a nuclear power station and ecological site.
"The power station and natural landscape appear in direct opposition but nature still survives despite the industrial structures built on top it. It was this contrast which I explored in the lines and textures of my prints," explained Jess.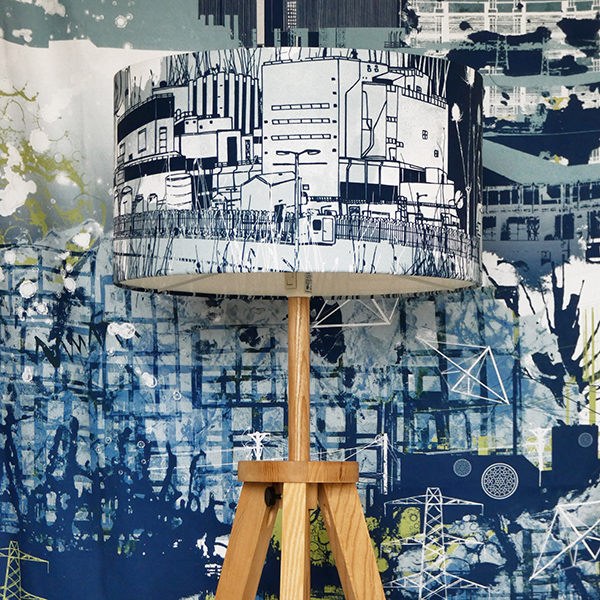 ©Jess Wheeler
Jess' design was also influenced by the 2019 television series Chernobyl and the devastating effects of a nuclear disaster. "The idea of a chemical reaction being out of control became the key theme in my design concept," she said.
Paired with the modern and minimal aesthetics of Scandinavian interior design and the concept of hygge, Jess's collection of interior soft furnishings represents a safe place where you can be protected from the environment outside.
Learn more about studying Textiles and Fashion at UCA.