Stanley Chick, a second-year architecture student from the University for the Creative Arts (UCA) Canterbury has been using some of his spare time to help with the production of protective face visors for frontline healthcare staff.
His old design and technology teachers from Chatham and Clarendon Grammar School opened the school's workshops to make visors. Stan volunteered after seeing photographs of the work being done on social media.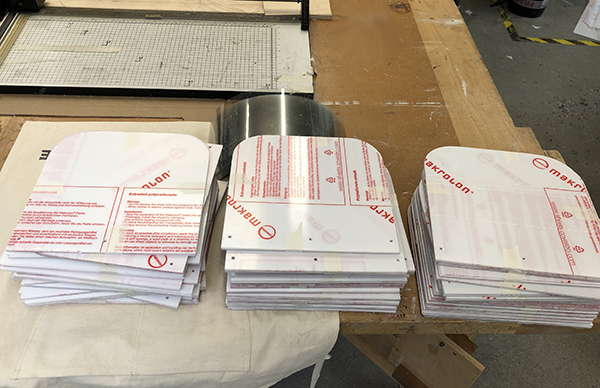 Stan worked alongside other teachers, ex-students, parents and volunteers, as well as firefighter crews from Margate and Ramsgate.
Their combined efforts produced over 2,000 visors a day, with 19,092 now in use at hospitals, including Queen Elizabeth The Queen Mother Hospital in Margate, as well as in nursing homes, mental health units, dentists, prisons and doctor surgeries.
"It was a super simple design, just plastic sheeting, elastic bands and cable ties," explained Stan."We decided against 3D printing because the process was too slow, and we had enough of us to make a workflow – using a production line of guillotines and workstations.
"The design was developed alongside requirements and specifications from the NHS, so we knew the process was good, and we were always conducting quality control checks as we went along."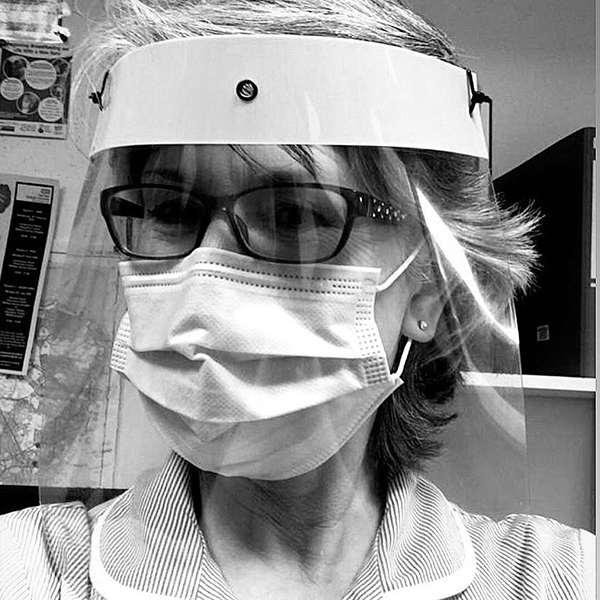 Tom Brewin, head of design and technology at the school, who helped set up the initiative told the Guardian: "It gives a little bit of mental health support for those who want to help, people feel they've made a difference, and it is fun. I felt that if you can do something, you're almost obligated to step up," he added. "It beats sitting at home."
"It was great to be a small part of the process and so great to see friends and everyone involved coming together to help," added Stan.
Well done everyone involved!