To celebrate the opening of Ascot today, the UCA's Royal School of Needlework (RSN) has collaborated with British couturier Catherine Walker & Co to produce an intricately embellished summer suit and hat.
Ladies Day at Ascot would normally have taken place on Thursday, but due to the Covid-19 pandemic, the event will not be open to the public but run behind-closed-doors.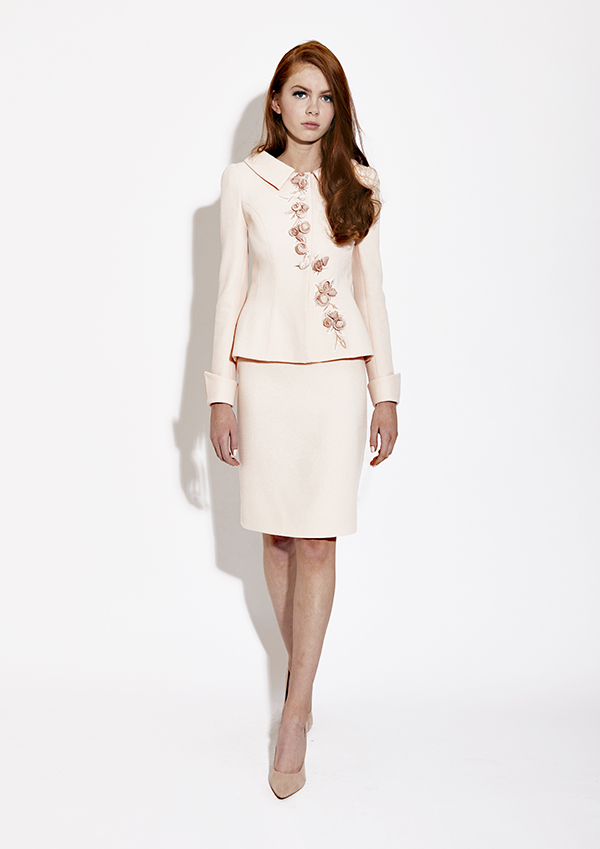 'Cora' suit
Earlier this year, British couturier Catherine Walker & Co reunited with the prestigious Royal School of Needlework for the second year running to offer two talented, second-year BA (Hons) Hand Embroidery Degree students the opportunity to experience the inner workings of the iconic couturier. They were able to utilise their hand embroidery skills in new, exciting ways under the guidance of Head of Design, Said Cyrus and his team of 30 artisans – some of whom have been with the House for over twenty years.
Lucy Martin and Alice Long worked on the 'Cora' jacket which featured delicate, hand-embroidered, pink rosebuds, Silk Shaded leaves and stems, and delicate French Knots – all combining to lend depth and animation to the blush pink jacket in double wool crepe. Similar roses also adorned a hat.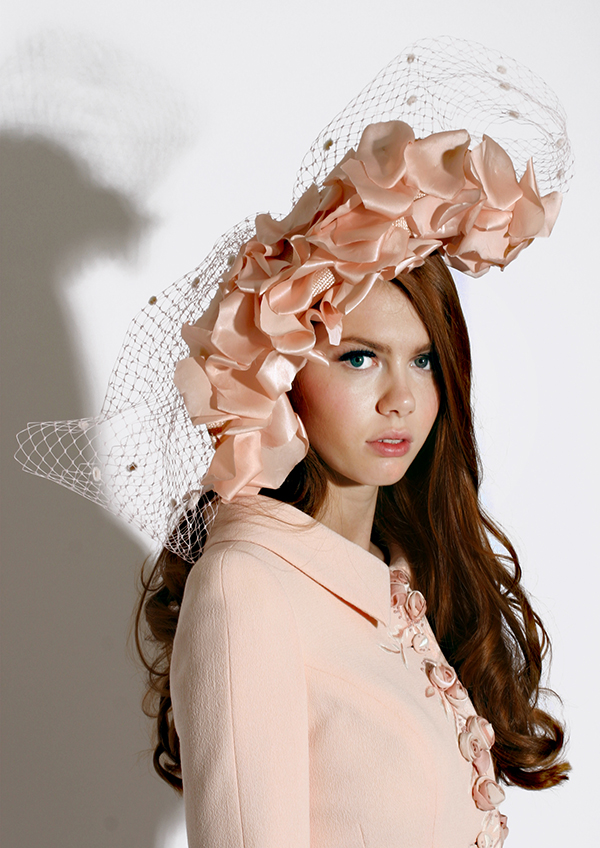 'Cora' hat
Said Cyrus commented: "We were extremely impressed with both Alice and Lucy's skills and enthusiasm for embroidery and British haute couture. It is vital that we nurture and champion future talent in artisanal skills and this internship scheme provides an opportunity to do just that."
The Royal School of Needlework (RSN) is the international centre of excellence for the art of hand embroidery and will be celebrating its 150th anniversary in 2022. Both the RSN and Catherine Walker & Co have made their names through distinguished patronage and for making the captivating artforms of fashion design and embellishment relevant - and to unrivalled standards today.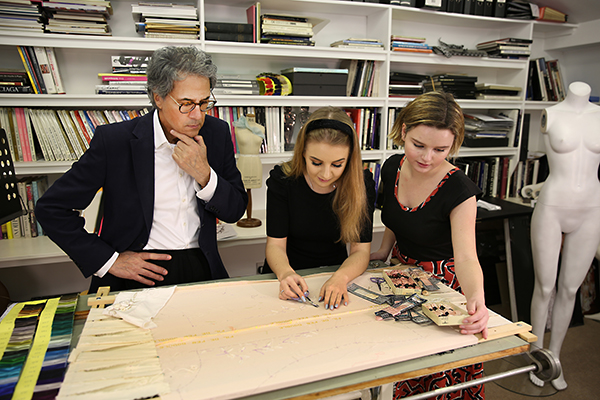 From l-r: Said Cyrus, Lucy Martin, Alice Long
Angie Wyman, Leader of the Degree Course at the Royal School of Needlework also commented, "Industry collaborations give our students such valuable insights into the real world, enabling them to apply their hand embroidery skills to new contexts and materials as well as gain experience."
To learn more about studying Hand Embroidery at UCA, visit royal-needlework.org.uk