Project: S.A.M has received grant funding of up to £25,000 after being chosen as one of the winners of Tranzfuser 2019. Developed by graduates Alessio Giustarini and Maciej Gniadek as part of the University for the Creative Arts (UCA) Incubator Studio at the Farnham campus, the grant means they'll have further support for the continued development of their project.
"A thousand thanks to Tranzfuser for hosting such an amazing opportunity every year and for choosing us! I'm sure it was a difficult choice since all the games present were incredible. Congrats to the other winners as well," the Project: S.A.M announced on Twitter.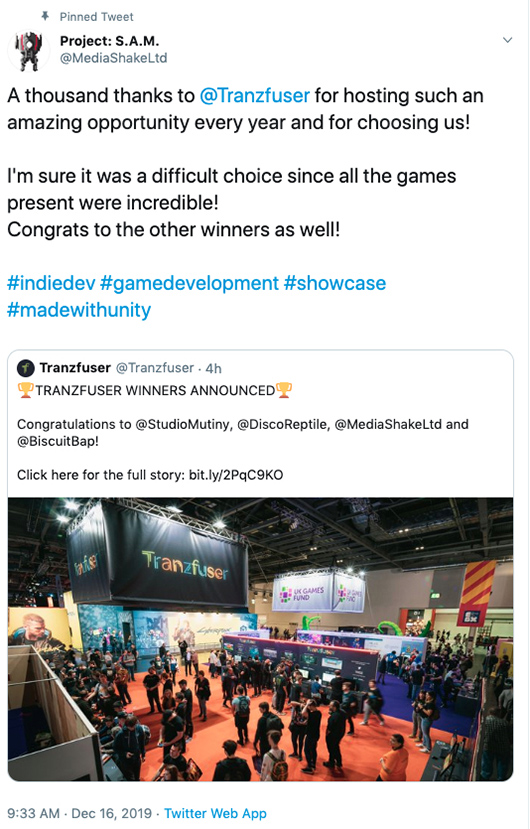 This year's Tranzfuser competition saw thirteen graduate teams of games developers from across the UK work on their summer projects at their Local Hubs, with each Hub providing support and assistance for the duration of the project.
After graduating with a BA (Hons) in Games Art in 2017, Alessio and Maciej joined the Incubator Studio and founded MediaShake, an indie game development company and the creator of Project: S.A.M. They went on to represent the Surrey Hub where they were supported by Alemba – a software development company based in Woking, Surrey.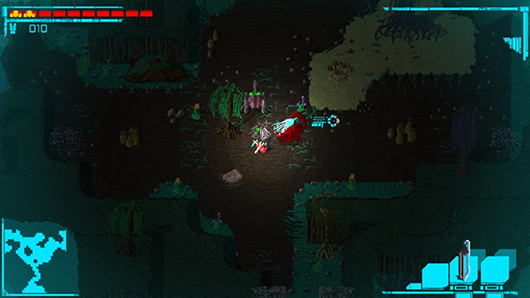 Project: S.A.M ©MediaShake Ltd
Tranzfuser invited each of the teams to EGX, the UK's biggest gaming event, which took place at London's ExCel this October. They were asked to pitch to the UK Games Fund judges for grant funding, and each team had just thirty-minutes to pitch their games to the judges.
The four winning teams were, MediaShake; who developed Project: S.A.M, Biscuit Sandwich Games; who developed Ready Set Sumo, Studio Mutiny; who developed SAI, and Disco Reptile; who developed Hypochondrinomicon.
Each team is now a fully-fledged company with employees working on the continued development of their commercial projects.
Deborah Farley, Head of Tranzfuser, said, "Every year the pitching panel, and the game-playing public, are blown away by the passion, talent and dedication of each and every one of the Tranzfuser teams. This year I have found the application of learning from the teams to be the most impressive yet; the successful teams took the feedback that they were given in Dundee at the Practice Pitch event on board in a way that has resulted in more teams being funded than was previously predicted."
To learn more about studying Games Arts at UCA visit the course pages.
To follow what else Media Shake are up to, follow them on Twitter.
Want to know more about the Tranzfuser 2020 competition? Follow them on Twitter.