The inaugural Womxn of Colour Art Award has been won by University for the Creative Arts (UCA) PhD student Maybelle Peters.
198 Contemporary Arts, a London centre for visual arts, education and creative enterprise, launched the new bi-annual award to recognise the inequities and additional barriers women of colour often face in their practice as visual artists.
The award aims to provide financial and developmental support to assist UK-based artists and artist collectives of all ages at a key point in their career.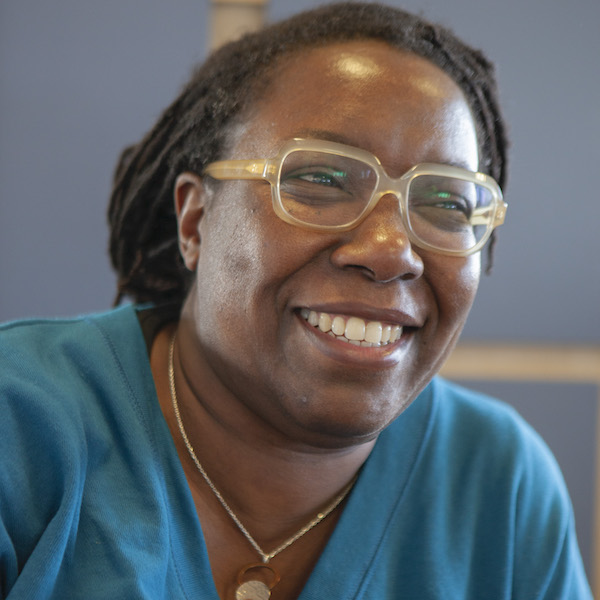 Maybelle Peters, Womxn of Colour Art Award winner
"We are very excited to announce Maybelle Peters as the inaugural winner of the Womxn of Colour Art Award," said, Barby Asante, one of the judges. "We felt that this was an important time in the development of Maybelle's artistic practice where she is beginning to experiment with digital animation to explore complex issues around colonial histories, migration and black futures. We are looking forward to supporting her and her process as this new body of work develops."
Maybelle beat more than 100 other UK-based artists, including those who are emerging and self-taught.
Her prize is a £5,000 unrestricted bursary, as well as a portfolio review and mentor lunch with one of the judges, artist development support over the next year, and participation in the Womxn of Colour Art Award Finalists' group exhibition at 198 Contemporary Arts and Learning, upon the opening of their new headquarters later this year.
"Art has been a positive way to interrogate and discuss strategies for navigating inequality. I am very thankful to the awarding body for the award," said Maybelle.
Maybelle, who previously undertook a BA (Hons) in Animation at UCA Farnham, submitted a proposal that draws upon her current research, looking at how racialised bodies are viewed in the spaces we occupy. Her work is a literal and metaphorical response to how acts of opposition affect how she occupies spaces– something which Maybelle has far too many stories to draw from.
"It's an opposition that far too many people of colour have experienced and the award will give me the opportunity and time to consider how my work can offer resistance to these problematic incidents of negation," she added.
To view more of Maybelle's work, visit www.maybellepeters.co.uk
To learn more about the Womxn of Colour Art Award visit www.198.org.uk
For more information about studying at UCA, visit the course pages.