UCA graduate creates sleek new
sustainable material from coffee grounds
12 Aug 2019
Atticus Durnell, a Product Design who graduated from the University for the Creative Arts (UCA) Rochester in 2018 has been wowing the design world with his new sustainable material That's Caffeine.
Having been inspired from a young age by the idea of upcycling and recycling, and what happens to a product after it is no longer used, Durnell's material was in part a result of his ambitions to help drive a circular economy. Durnell also drew inspiration from such design companies as Studio Swine, who are socially and environmentally conscious in their design projects, and Bentu Design: "who showed me that no matter what material you used, you could create a high-end looking finished product given the right approach."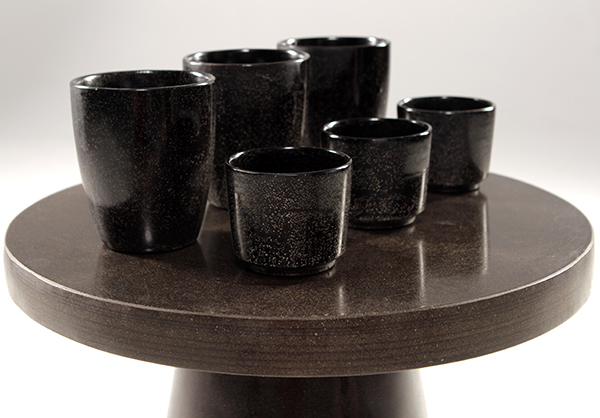 That's Caffeine beakers
That's Caffeine is used to make desirable, high-end objects and furniture. The essential components are coffee waste –easily come by on the UK's high street–, and a biodegradable, plant-derived resin, which gives the material a finish that resembles granite, and is comparable in structure to non-biodegradable plastics. On top of that, Durnell's material is highly resilient; easily sustaining a drop onto a concrete floor, and unlike marble, is much lighter and less prone to discolouration.
Some of the products that Durnell has cast from That's Caffeine include beakers, bowls and a standard lamp. In the future Durnell envisages it being used for almost anything that requires a casing, such as televisions, speakers that currently use a plastic that is not widely recycled.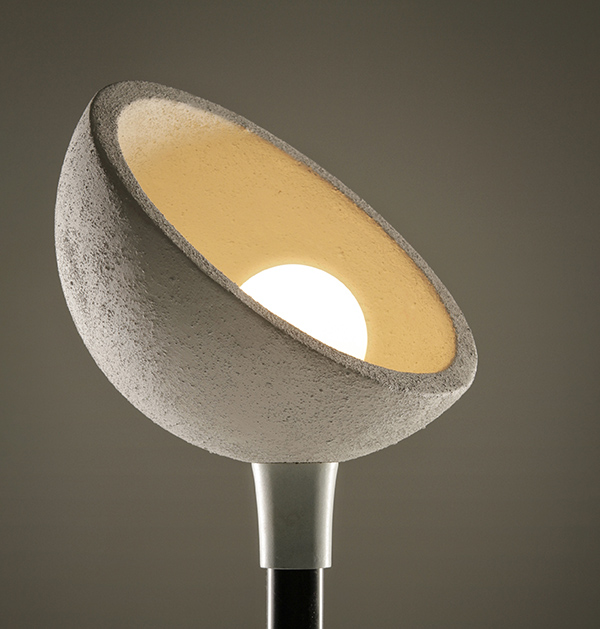 'Raise' standard lamp
Durnell showcased his new material at London's 100% Design show in 2018 where it won a Design Fresh award. This year That's Caffeine won a Design Guild Mark from the Furniture Maker's Company, and has just been announced as a longlist nominee in the sustainable design category at the Dezeen Awards 2019.
Going forwards, Durnell says: "That's Caffeine is a very manipulable material, and can be applied in interior fittings, surfaces, furniture, and lighting. It is also waterproof and heat-resistant so, I would see it as countertops in the kitchen or tiles in the bathrooms. I think it would be great to a refit coffee shop in that material so that customers get a first-hand experience of how their coffee waste is recycled. I would also like to see it have more waste-related ingredients added to it so that it is even more sustainable in the future."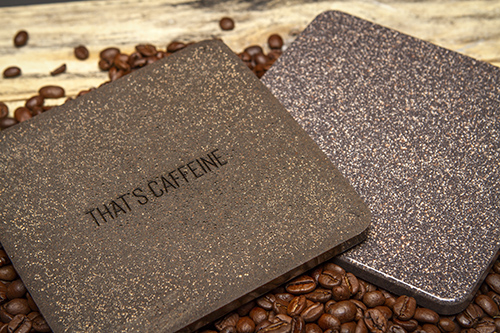 That's Caffeine Tiles
Originally from Poland, Durnell graduated from UCA Rochester in 2018 and has some advice for students looking to pursue a career in design after university: "Persistence and constant repetition are skills, which have held me in good stead after university as well as my passion for design, and working hard on creating a really great portfolio. I would say that even though social media is a great tool, people are more likely to work with someone they've met in person, so attend design shows and studios, and get networking!"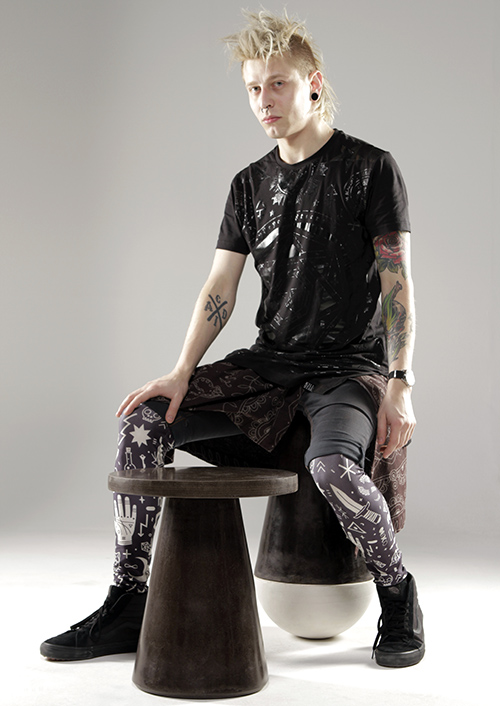 Atticus Durnell