Dr Agnieszka Piotrowska has joined University for the Creative Arts this term as the new Head of School, Film, Media and Performing Arts.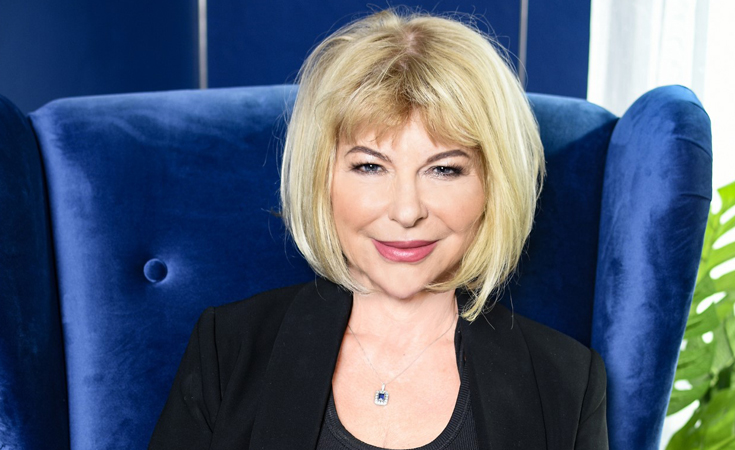 Photo of Dr Agnieszka Piotrowska © Katarzyna Krajewska Turczyn
Dr Piotrowska, an award-winning filmmaker and film theorist said "I am truly delighted to have the opportunity to lead such an amazing school and be part of this award-winning university. My aim is to build on the successes of the institution, with a focus on employability for the students as well as practice research." She will hold the title of Professor of Film and Cultural Studies.
As a filmmaker, Piotrowska is best known for her iconic documentary Married to the Eiffel Tower (2009) screened globally in 60 countries. Piotrowska's feature film Escape (2017) made in a collaborative partnership with Zimbabwean artists won international awards in Southern Africa and in Europe. Her new experimental film work Repented (2020) has been screened internationally including Durban Film Festival.
As an author, theorist and academic, Piotrowska has produced numerous articles and video essays including the monograph Psychoanalysis and Ethics in Documentary Film (2014); Black and White: cinema, politics and the arts in Zimbabwe (2017) and The Nasty Woman and the neo-femme fatale in contemporary cinema is (2019).
She has edited a collection Embodied Encounters:New Approaches to Cinema and Psychoanalysis (2015), and co-edited Psychoanalysis and the Unrepresentable (2016) and Femininity and Psychoanalysis (2019) ). Her latest edited collection of essays, Creative Practice Research in the Age of Neoliberal Hopelessness (Edinburgh University Press, 2020) has already been called 'trailblazing'.
As well as posts as a Reader in Film Practice and Theory at the University of Bedfordshire, UK, and a Visiting Professor at the University of Gdansk, Dr Piotrowksa is actively involved in a number of organisations. Piotrowska has been the Chair of the Practice Research Awards at BAFTSS for five years.
She is a Founding Scholar at the British Psychoanalytical Council, the Film Editor of the film section of the iconic peer-reviewed journal Free Associations and a member of the Task Force of the Society for Cinema and Media Studies, USA. She is a Senior Fellow of Higher Education Academy. Dr Piotrowska was a finalist of the Times Higher Education Award for the Innovation and Excellence in the Arts in 2018.