A hand-woven teddy bear created by a technician from the University for the Creative Arts (UCA) Farnham is the main character in a series of children's storybooks, the latest of which has just been published – The Adventures of Cedric the Bear.
Katie Eggington joined the technical team at UCA in 2018 after graduating from Norwich University of the Arts with a first degree in Textiles. She brought with her, her passion and expertise for woven textiles as well as her distinctive handmade teddy bears – each one meticulously designed and brought to life.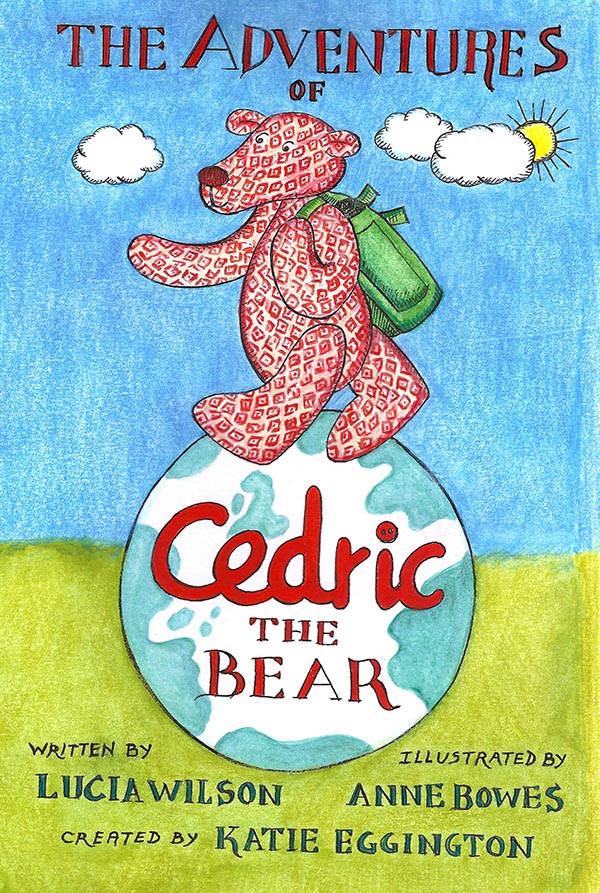 'The Adventures of Cedric the Bear' written by Lucia Wilson, Illustrated by Anne Bowes and created by Katie Eggington
Cedric, who is the teddy bear that features in the children's stories, was created in 2012. "The colours have been inspired by the colours of autumn," explained Katie, who on average spends twenty-hours creating each teddy bear. "He is entirely made by hand using traditional techniques. His fabric is handwoven using a super soft Tencel yarn with a twill-based structure. He is hand sewn together and has cotterpin joints, glass eyes, and a stitched nose. Inside he is full of tiny glass beads which gives him a mouldable, sturdy weight."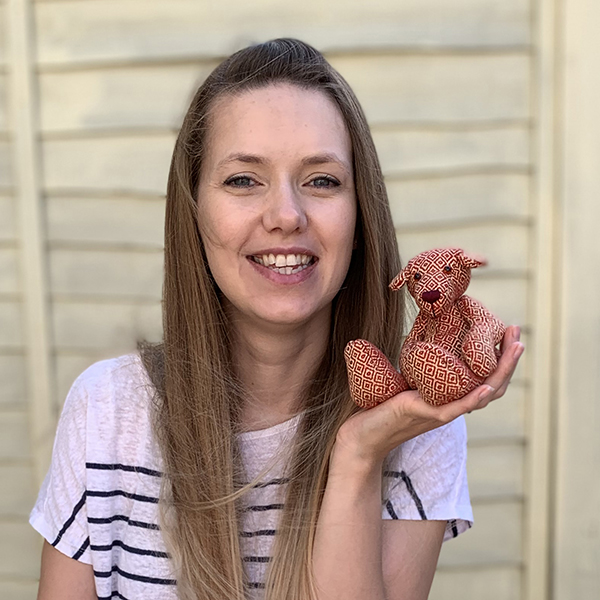 Katie and Cedric
Katie's teddy bears received acclaim when Cedric appeared on BBC2's Paul Martin's Handmade Revolution. His popularity on the show earned him a winning role – put on display at the Victoria and Albert Museum in London. It was here that children's author Lucia Wilson saw the bear and was inspired to write a story based on the character, to be later illustrated by Anne Bowes.
You can purchase a copy of the Adventures of Cedric the Bear on Amazon or order it from your local bookshop.
You can also commission your own teddy bear from Katie's website www.creative-threds.co.uk.
To learn more about studying Crafts at UCA, visit the course pages.