Two advertising graduates from the University for the Creative Arts (UCA), Molly Brewer and Nadezhda Kirov, have been awarded a prestigious Wood Pencil in the D&AD New Blood Awards for tackling a brief set by Durex to fight for diverse representation and empowerment in sex for disabled people.
Winning a D&AD Wood Pencil meant that the creative pair's campaign was among the best advertising and design work from the past year, and secures the project a place in the D&AD Annual.
The creative advertising team, who both graduated with a BA (Hons) in Advertising in 2019, created their Love Sex with Any Body campaign to challenge the misconception that disabled people have no desire to have sex.
"Disabled people have historically been excluded from representations of sex in the media, but not anymore," said the pair.
'Love Sex with Any Body' by Molly and Nadezhda
"Our careers as creatives were just taking off, and we were afraid the global pandemic would stop them in their tracks," explained Molly and Nadezhda. "We both agreed we wanted to use the newly found time we had to become better creatives, and a D&AD Pencil was the ultimate goal. So, after a few sleepless nights, a lot of coffee and countless Zoom calls, we did it!"
Taking inspiration from disability signage, the pair created illustrations which could be used on Durex condom wrappers and lube bottles. In doing so, Molly and Nadezhda created a campaign that promotes awareness of the sex lives of disabled people.
Alongside these, the campaign will also encourage people to sign a #PleasurePledge – an online community that believes the representation of sex should be 100% inclusive. As well as this, they also created The Pleasure Page, a website offering free, real and fully inclusive sex education.
"Studying Advertising at UCA taught us that no idea is too creative, so we entered the industry fearless about coming up with ideas," said Molly and Nadezhda. "The course encouraged us to work with our peers, which is how our partnership formed.
"Winning a D&AD Wood Pencil has opened new doors for us, and we are excited to see where they lead. Our goal has always been to push our creative work as far as we can, and we will continue to do this wherever our careers take us."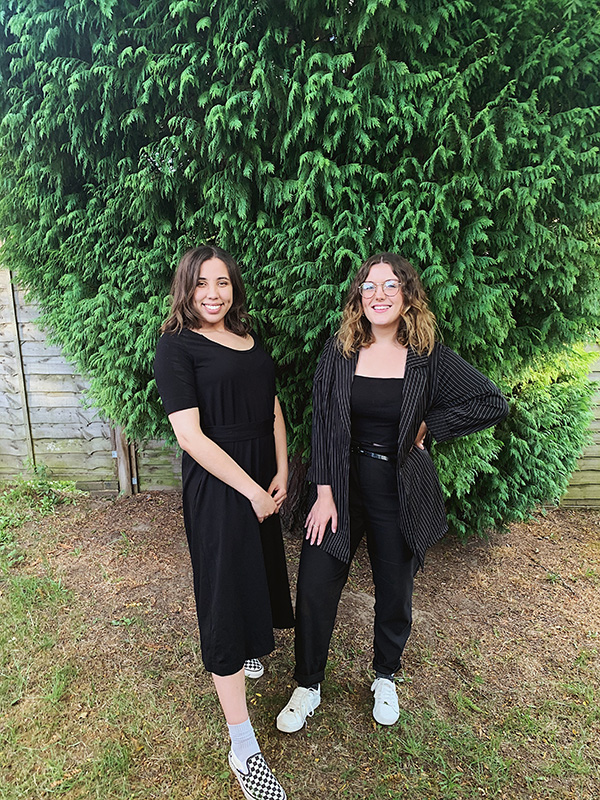 Molly Brewer (right) and Nadezhda Kirov (left)
---
To learn more about studying Advertising at UCA, visit our course pages.
To see more work by Molly and Nadezhda, visit their website.