Twenty-one students studying fashion at the University for the Creative Arts (UCA) in Epsom and Rochester have been shortlisted for Graduate Fashion Week's Graduate Fashion Foundation Awards.
The GFF Awards are a highlight of the GFW calendar. Not only do they award excellence but they highlight the very best in graduating talent, and are also used to attract industry interest. This year the GFF Awards will reflect the current Covid-19 situation and the change to the delivery of the graduate's final degree projects, which have been completed from home rather than in the studio.
Olivia Kellerman was shortlisted for the New Media Fashion Award. She said: "I feel honoured that my magazine has been shortlisted. As one of the few black students in my class, I think it's great to have my culture and history recognised."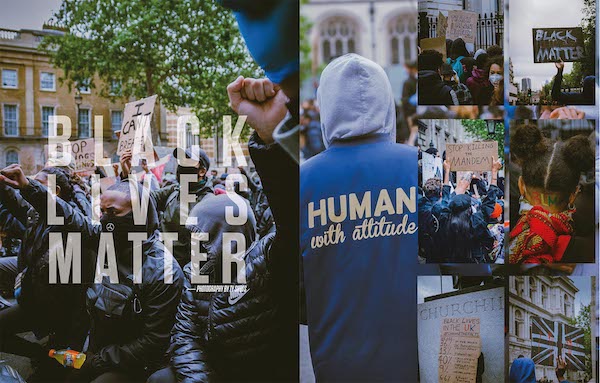 'The Blacklist'. Photographed by ©Ty Shots
Olivia is studying BA (Hons) Fashion Journalism at UCA Epsom, her shortlisted magazine is called 'The Blacklist' and it offers a platform to black creatives based in the UK to engage with one another and share their work.
"The media still refuses to acknowledge that there is more to the black experience than gun and knife crime and growing up in the ghetto," explained Oliva. "I wanted to uncover the real diversity of the black experience, showing people with different stories who are from different cities in order to truly reflect what it is to live in the Black British Diaspora."
Colleen Considine who also studies Fashion Journalism was shortlisted for the Digital Fashion Publication Award. Her magazine is called Grafter and it looks at working-class lives outside of the London bubble, opening a window onto British life and culture.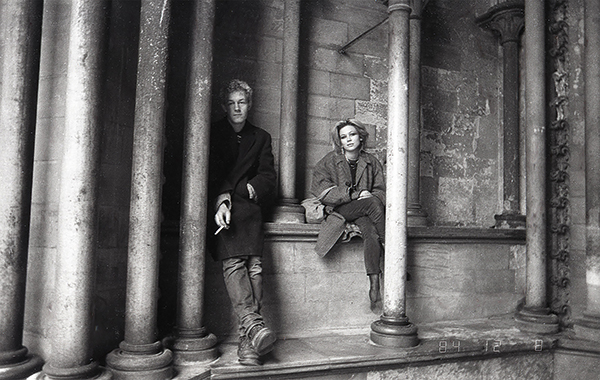 ©Colleen Considine
"The working classes are the real and true grafters of this country. They don't see it and certainly, the middle and upper classes don't," said Colleen.
"The magazine is aimed at the "changemakers" of society, so I needed well-informed imagery and bold colours that draw you in and create a sense of narrative. The aim is to bring value back to what we print, and bring people back to read it again and again."
Daniel Robinson was not just shortlisted for one, but two awards, Fashion Communication Portfolio and Fashion Styling & Creative Direction. Studying BA (Hons) Fashion Media & Promotion at UCA Rochester, Daniel was shortlisted for his series of editorial shoots inspired by the words of poems, and art directed for specific publications. His influences came from the Masculinities exhibition at the Barbican and the Tim Walker exhibition at the V&A and he took stylistic cues for the shoot from poems.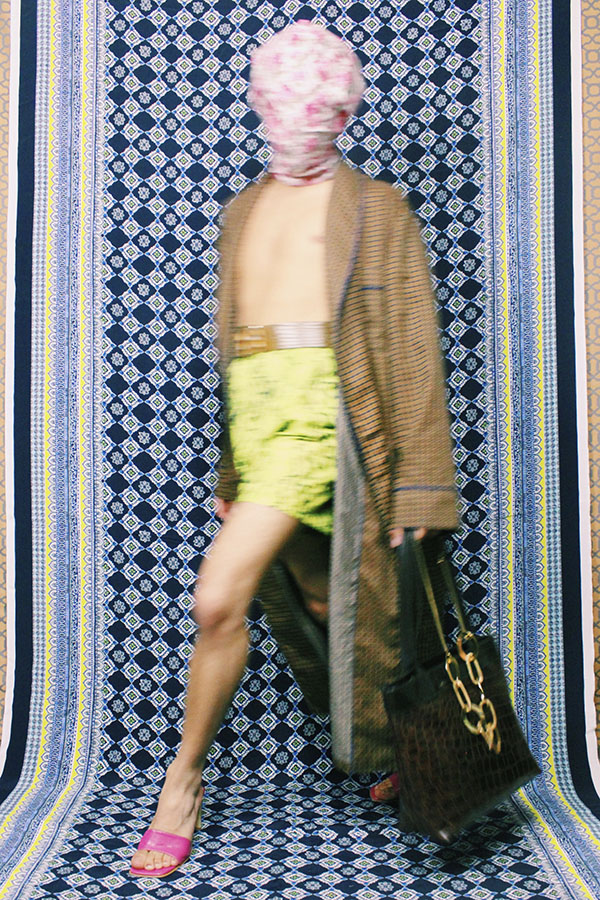 ©Daniel Robinson
"What I enjoy most about fashion styling and creative direction is the expression of it, you are able to convey a message and a story through something that everybody is familiar with, clothes," explained Daniel. "I've always loved how a picture captures a frozen moment, and it's something you can always look back on and find something new to be captivated and inspired by."
Megan Langridge's final project was shortlisted for the Fashion Marketing Award. Another student of Fashion Media & Promotion, her project was about launching Emmel, her own urban music PR and Management business, into the industry.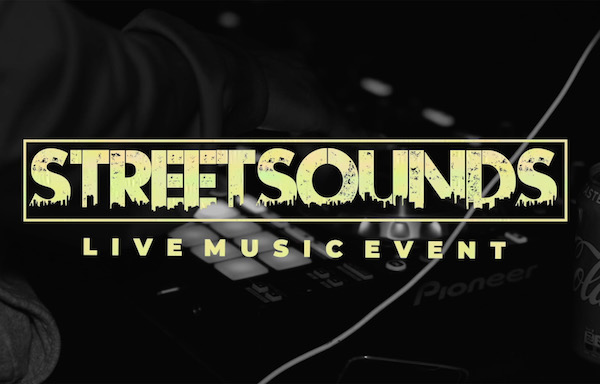 ©Megan Langridge
"I love the fast-paced environment of fashion marketing, as we are constantly innovating and putting our own ideas into practice," said Megan. "I came up with the idea of hosting my own official live music event called Street Sounds. My project included offline and online marketing strategies and also a promotional video. Street Sounds will become a platform where we can come together, build together and grow together.
"It is extremely important for the future of any business to understand its market needs in order to grow and succeed in a constantly evolving industry."
Chloe Newman, who studies BA (Hons) Fashion Design at Rochester was inspired by the real-life events of the Chernobyl nuclear disaster for her shortlisted fashion collection 'The Exclusion Zone', which is up for the Digital Fashion Portfolio Award.
Her floral hand-painted prints recreate the traditional and decorative Petrykivka paintings of the Babushkas who chose to stay in their ancestral homeland inside Chernobyl's exclusion zone.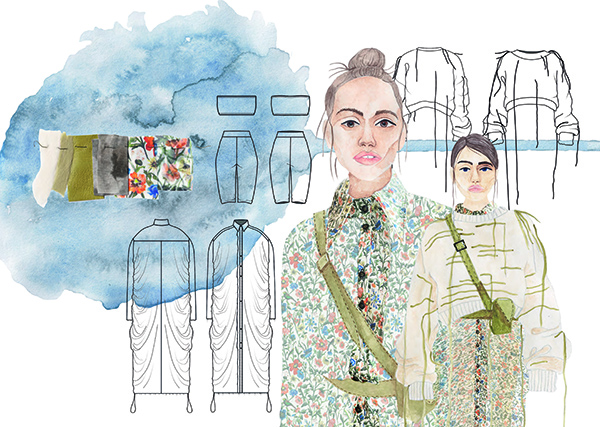 ©Chloe Newman
"The style of my collection was utilitarian, so I wanted to reflect this in my portfolio," explained Chloe. "I also wanted my portfolio to be coherent and have a contemporary look, so I kept my illustrations realistic and used watercolours because of their impact and blendable quality. The scariest thing about starting a portfolio is filling the blank white space, so I used the background to paint splodges and drips to symbolise the nuclear explosion and a hand-drawn outline of the Ukraine map."
And, shortlisted for the Footwear Award, sponsored by SIZE? is BA (Hons) Fashion Management & Marketing student Caleb King, who studies at UCA Epsom. He combined tech innovation with sustainable practice to come up with his Nike Drift concept. A personalised adaptive shoe that maximises comfort and protection. It uses advanced motion sensor technology to enable the runner to track their running performance and uses algae foam in the sole which naturally consumes CO2 and releases oxygen – making it the first carbon-neutral running shoe.
"My concept challenges the boundaries of how a sneaker can amplify your performance and protect and innovate the digital and physical environment," said Caleb.
Another Fashion Management & Marketing student, Catherine Baldwin, was shortlisted for the Considered Design Award – celebrating sustainability and social responsibility. She designed a not-for-profit business selling reusable period pants called GAL (Girls Against Leaks).
"500 million people are living in period poverty. I felt like brand leaders in the market were not doing enough to end period stigma, so I wanted to create a brand based on empowerment, community and integrity, and design a stylish, sustainable product that makes a positive impact on people and the planet, explained Catherine.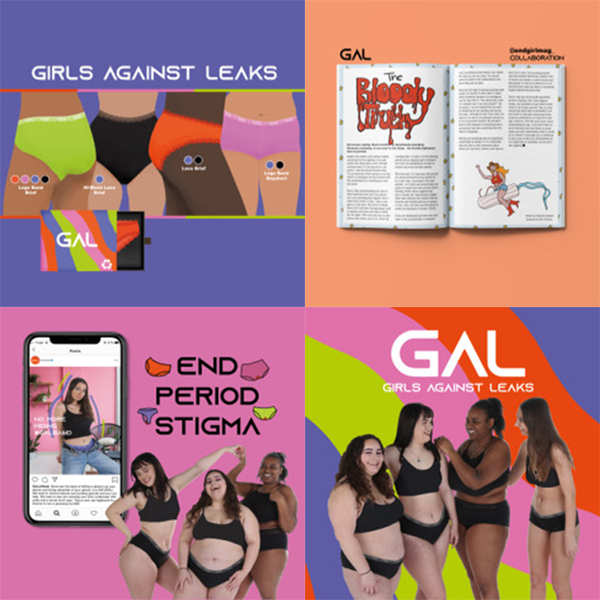 ©Catherine Baldwin
"GAL is not just committed to making sure all workers across the supply chain have access to menstrual products, are paid and treated fairly, in-house practices are sustainable and ethical, and the supply chain is transparent, but it will also donate 20% of their profits to affiliate charities."
Winners are announced in July.
The full list of shortlisted UCA students can be seen below:
Fashion Styling & Creative Direction Award
Daniel Robinson, Fashion Media & Promotion, UCA Rochester
Matthew Pennington, Fashion Promotion & Imaging, UCA Epsom
Fashion Communication Portfolio Award
Daniel Robinson, Fashion Media & Promotion, UCA Rochester
Fashion Digital Portfolio Award
Chloe Newman, Fashion Design, UCA Rochester
Konstancja Przybylska, Fashion, UCA Epsom
Fashion Marketing Award
Ingerid Danielsen, Fashion Management and Marketing, UCA Epsom
Latisha Campbell, Fashion Media & Promotion, UCA Rochester
Megan Langridge, Fashion Media & Promotion, UCA Rochester
Fashion Publication Award
Colleen Considine, Fashion Journalism, UCA Epsom
Footwear Award
Caleb King, Fashion Management & Marketing, UCA Epsom
Sportwear & Leisurewear Award
Najah Farah, Fashion, UCA Epsom
New Fashion Media Award
Olivia Kellerman, Fashion Journalism, UCA Epsom
Veronica Wong Diffa, Fashion Journalism, UCA Epsom
Considered Fashion Award
Catherine Baldwin, Fashion Management & Marketing, UCA Epsom
Adaption Award
Denikah Gardener-Dixon, Fashion, UCA Epsom
Tabitha Dunne, Fashion Promotion and Imaging, UCA Epsom
Fashion Illustration Award
Jasmine de Baeza, Fashion, UCA Epsom
Fashion Concept Award
Natasha Goodhew, Fashion Design, UCA Rochester
Fashion Range Plan Award
Alex Dactu, UCA Rochester
Faye Picknell, Fashion Textiles: Print, UCA Rochester
Jamie Kim Buscheier, Fashion, UCA Epsom
To learn more out more about the GFF Awards, visit their website.
To find out more about studying Fashion at UCA, visit the course pages.