Farnham town is the first region in England to have been awarded prestigious 'World Craft City 'status, joining a network of world craft cities who contribute to the UNESCO Creative Cities programme.
The award has been designated by the World Craft Council and delivered by Farnham Maltings and Farnham Town Council with support from the local town including the University for the Creative Arts (UCA).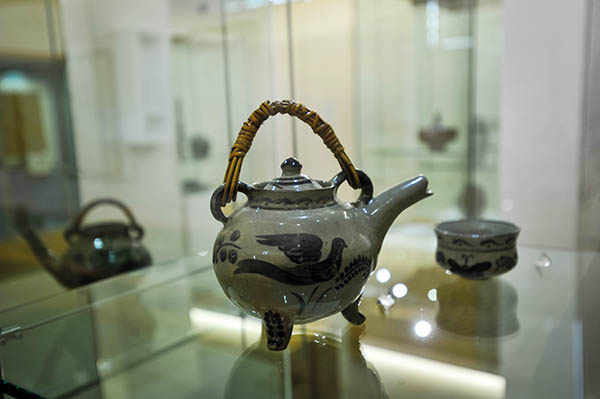 Crafts Study Centre, UCA
UCA in Farnham has been a champion of the crafts for the last 150 years, with a School of Crafts and Design headed by Professor Colin Holden; the International Textiles Research Centre run by Lesley Millar MBE; and the internationally renowned Crafts Study Centre, celebrating its 50th year, run by Professor Simon Olding.
"At UCA we see how the crafts can contribute to creative development, social engagement and economic progress, but we also see how crafts can enrich the civic realm, and that is why this announcement of 'World Craft City' status is so important to us," explained Professor Olding. "It links the University and Farnham as a shared space through the vital work of inspiring craft makers."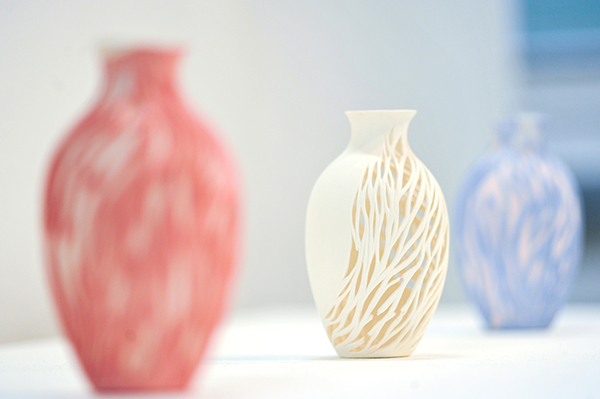 ©Qi Zhang
"This internationally recognised award also reinforces our global standing and our commitment to disseminating modern and contemporary craft around the world," added Professor Millar.
The judges commented on the "strong sense of community in Farnham" and saw the town as being "full of makers and making at all levels, across all craft forms and in a huge range of spaces."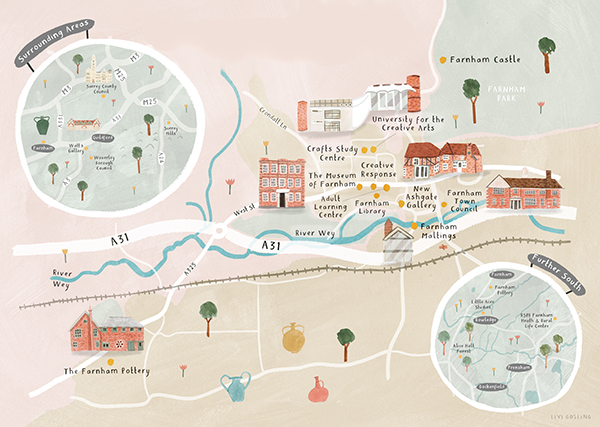 Farnham Craft Town Map
Farnham's creative crafts landscape also includes; the Farnham Maltings, with its thriving craft festivals programme; The New Ashgate Gallery, one of the leading contemporary art galleries in the south-east of England; and Farnham Pottery, founded in 1873 it has the oldest wood-fired kiln in Europe.
"This is a culmination of a huge amount of work from people across the town over a long period of time to champion Farnham as a town rooted in the crafts. I think there is an opportunity here to shape and celebrate the town's future," said Gavin Stride, Director, Farnham Maltings.
To learn more about UCA's School of Crafts and Design, visit the course pages.
For more information about the Crafts Study Centre, visit their website.
For more information about the International Textiles Research Centre, visit their website.