Two Graphic Design graduates from the University for the Creative Arts (UCA) Epsom have created a 'non-biased newspaper' to compare the policies of six political parties in the UK.
Yesterday (Wednesday, 11 December), 10,000 of the tabloid-style newspapers were distributed across London at all main transport links.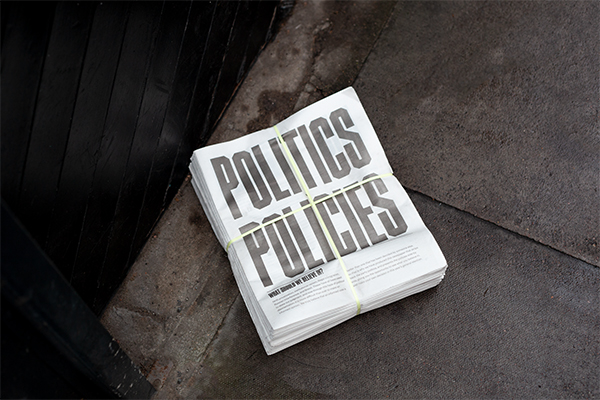 ©Rory Stiff and Casey Highfield
Rory Stiff and Casey Highfield – who graduated from UCA in 2019 – say they were dismayed by the one-sided politics being force-fed to people by the current crop of newspapers, so decided to create something to cut through all the "lies, slander and accusations" and present all the parties manifesto promises in one place.
The 16-page newspaper features the top 14 policies from the manifestos of the six main political parties in England.
After trawling through hundreds of pages, Rory and Casey realised not everyone would read the full manifestos, and presented the key points side by side to allow the reader to compare the policies and make an informed decision on how to vote.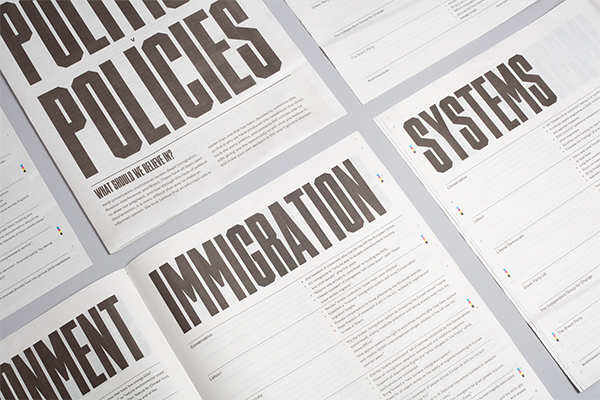 ©Rory Stiff and Casey Highfield
"The idea was to create a non-biased newspaper and pass the decision-making over to the public. It's then in their hands to decide what they believe to be true or not and what policies they align with," explained Rory and Casey. "We truly believe an informed vote is the best vote."
To learn more about studying Graphic Design at UCA, visit the course pages.