A new report from the University for the Creative Arts (UCA) Crafts Study Centre reveals the positive impact of crafts on Farnham and the Surrey Hills, and how it could be a post-Covid model for other small communities in the UK.

Commissioned earlier this year, using funding from Research England, the report - 'Socio Economic Impact of Craft within Farnham and Surrey Hills AONB' - focuses on Farnham and the surrounding Surrey Hills area, one of the UK's most vibrant areas for craft. The report's findings show how important crafts can be to a local economy and suggests a crafts-based model for localised economic growth and social wellbeing in a post-pandemic landscape.

Farnham was awarded Craft Town status in 2013 and this summer (August 2020) became the first World Craft City on the UK mainland. These awards cement Farnham's position as a leading centre for makers as well as the academic study of craft at the Crafts Study Centre, under its director Simon Olding. The report keenly emphasises the potential for crafts to deliver even more growth in this region, and at all levels.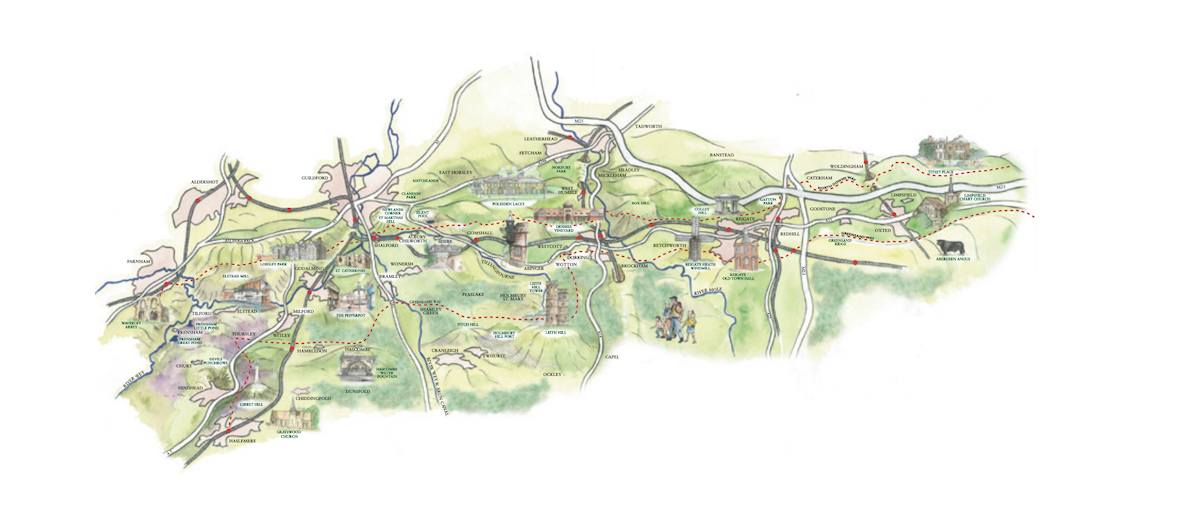 A closer look at this burgeoning local craft sector* reveals that 95% of local makers sell directly from their studios, with many also doing business online. One in ten makers already make 100% of sales online and this number is growing. As well as this network of local makers, there are local galleries, centres for craft, open studios and other physical events where the public can experience craft and purchase products (see infographic).
The report recommends that more support is given to local makers and craft centres so they can achieve their potential in terms of sharing information with a wider audience, including e-commerce. Many makers have an arts education background and have had to add digital marketing and managing online sales to their skillset.

The research estimates that the value of craft to Farnham and the surrounding area is already £50+ million and encourages local agencies and stakeholders, such as Farnham Town Council and Surrey Council, to recognise craft's latent economic potential and invest in it to deliver much-needed growth and employment throughout the 2020s.
The report 'Socio Economic Impact of Craft within Farnham and Surrey Hills AONB' (PDF) can be viewed and downloaded here.

* Craft in the UK has grown rapidly in the first two decades of the 21st century, from £883 million in 2006 to £3 billion in 2019 according to Crafts Council data. Across the UK 31.6 million people are now craft consumers with an estimated 24.6 million objects purchased in 2020 at an average price of £124.