Vikram Kushwah who studied MA Photography at the University for the Creative Arts (UCA) has two photographs from his series The Education I Never Had on display at the National Portrait Gallery's Taylor Wessing Photographic Portrait Prize 2019 exhibition.
Vikram's photographs were chosen from among 3,700 submissions with only fifty-five portraits from thirty-one artists having been selected for display.
"I was overjoyed," said Vikram. "This could be a major springboard to the next big step in my career, and among the thousands of visitors to the exhibition each day, key people in the industry will see my work."
The Education I Never Had is a series of photographs that Vikram created because of his fascination with the vast differences between his father's life in India and his own.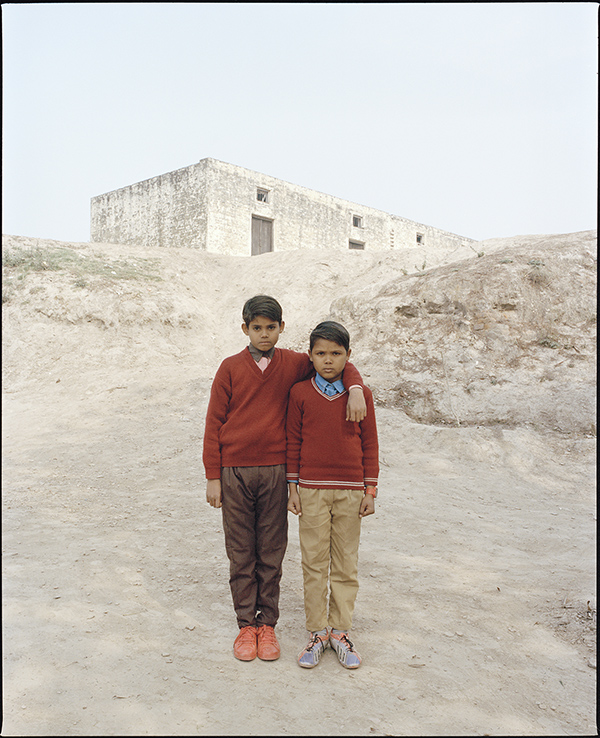 Friends in Red Sweaters, taken from the series The Education I Never Had © Vikram Kushwah
"I had never seen this place my father had been going to work to for the past thirty-five years – this school he went to teach at," said Vikram. "All these years I'd only heard stories, therefore it became something of a legend, a mythical place: without electricity, with dirt floors, and a huge singular tree that kept the children cool in the scorching summers. I realised there was a story to tell: my father's meagre government teaching salary somehow, against the odds, provided me with an extraordinary life – one in which I became a photographer."
The Education I Never Had is a homage to his father and the place he worked for all those years, throughout the course of Vikrams's entire life.
"What I wanted most was to come back to him, to know him and his life, and to understand his sacrifices. As a spiritual being, I found it extremely important to undertake this journey to understand who I was and the influences that have shaped me as a human being," he explained.
Vikram has kept his childlike sense of wonder, curiosity, and mystery, and it still inspires his work today. He shares this non-judgemental, non-conformist outlook with other photographers that he admires including, Guy Bourdain, Deborah Turbeville, and Tim Walker.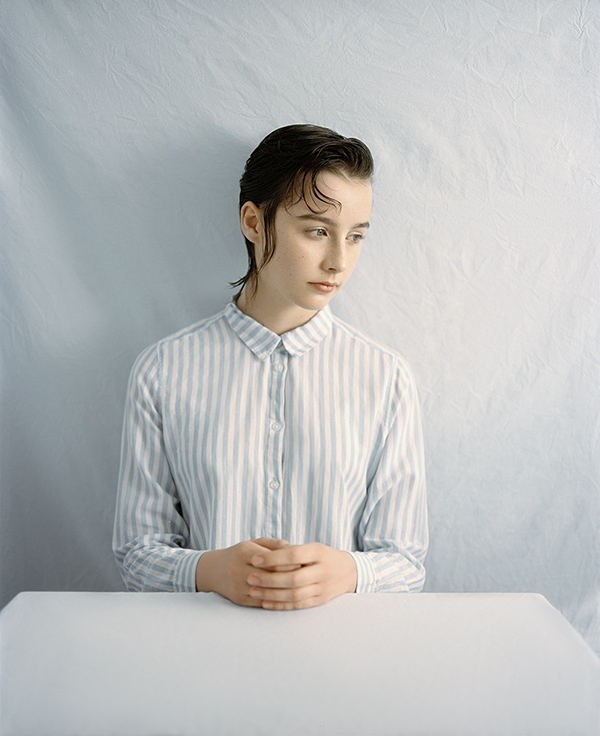 Jasmine, winner of the BJP Portrait of Britain award 2018 © Vikram Kushwah
Since graduating from UCA Rochester with a masters in photography in 2010, Vikram has gone on to become a successful art and fashion photographer, working in both India and the UK. His regular clients include Vogue, as well as commissions for Harper's Bazaar and Elle, and his work is held in gallery collections around the world. As recently as 2018, he was named a winner of the British Journal of Photography's Portrait of Britain award for his portrait of Jasmine, with his winning photograph featuring on billboards across the UK. But, he still credits the year-long master's programme and the academic staff who taught him as being integral to this success.
"The academic staff on the masters programme helped in a profound way to translate my interests and voice into photographs. Those were the seeds and the sound foundations upon which, I was able to build a successful career as an artist," he explained.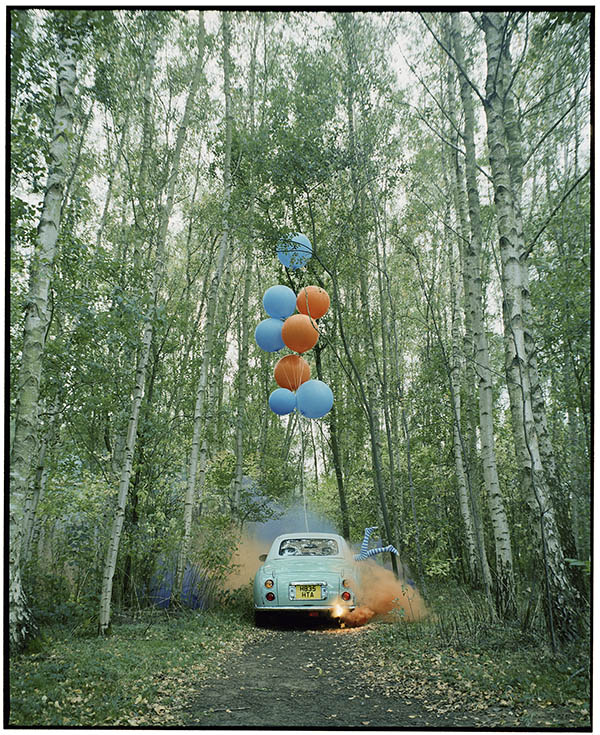 The Twins and the Green Car © Vikram Kushwah
Finding himself in a position as an internationally renowned and successful artist, Vikram is keen to offer sage words to photography students wishing to follow in his footsteps.
"If you truly believe in what you're doing, in your art, the stories you want to tell, and what you want to portray, you must be persistent with it and not abandon it," he said. "Also, photograph only that which speaks to you and moves you. If it's for any other reason, it won't come from the heart, and that won't be a sustainable practice for a long period of time."
The Taylor Wessing Photographic Portrait Prize exhibition is now open at the National Portrait Gallery, London and runs till 16 February 2020.
Visit Vikram's website to see more of his photographs or follow him on Instagram @vikramkushwah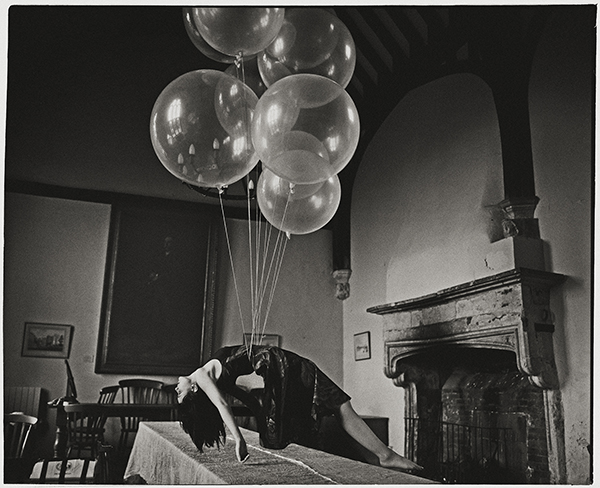 Ofelea and the Flying Balloons © Vikram Kushwah