Ellen Sampson is Professorial Fellow for the School of Fashion at UCA and will be exhibiting in the James Hockey & Foyer Galleries, UCA Farnham, from January-March 2021. More information to be announced.
Ellen Sampson // Emotional Objects: things overloaded with feeling was first exhibited at the Bard Graduate Center Gallery, New York from December 6 2019 to January 2020.
Emotional objects: things overloaded with feeling
Clothes are amongst our most emotional objects- sites where multiple feelings may be produced, performed and contained. Though the capacity to contain and induce emotion is a common to all material things, those we associate with garments are often particularly potent. This exhibition explores clothing's emotional affects through two everyday objects: the handkerchief and the glove. They are emotional objects, artefacts which convey, stand in for and embody emotion. These artefacts, mundane, yet over determined, are bound up with the etiquette and traditions of courting and mourning, of private and public, of work and of war. They are souvenirs, love tokens, and mementos: deeply entangled with performances of love, labour and grief. Despite the their ritualized and socially proscribed modes of use gloves and handkerchiefs are also deeply personal and tactile objects, often understood as indivisible from those who used them. They are bodily objects, objects that stand in for and act upon us in lieu of absent bodies.
Ellen Sampson an artist and material culture researcher whose work explores the relationships between bodies, memory and objects, both in museums and archives, and in everyday life. Using film, photography, performance and writing she interrogates the ways that things become records of lived experience: making close up images as a way of engaging with the intricacies of wear, gesture, and trace.
Ellen has a PhD from Royal College of Art, London and was 2018-19 Polaire Weismann Fellow at The Costume Institute of the Metropolitan Museum of Art, New York.1. Leather Gloves -The Costume Institute - The Metropolitan Museum of Art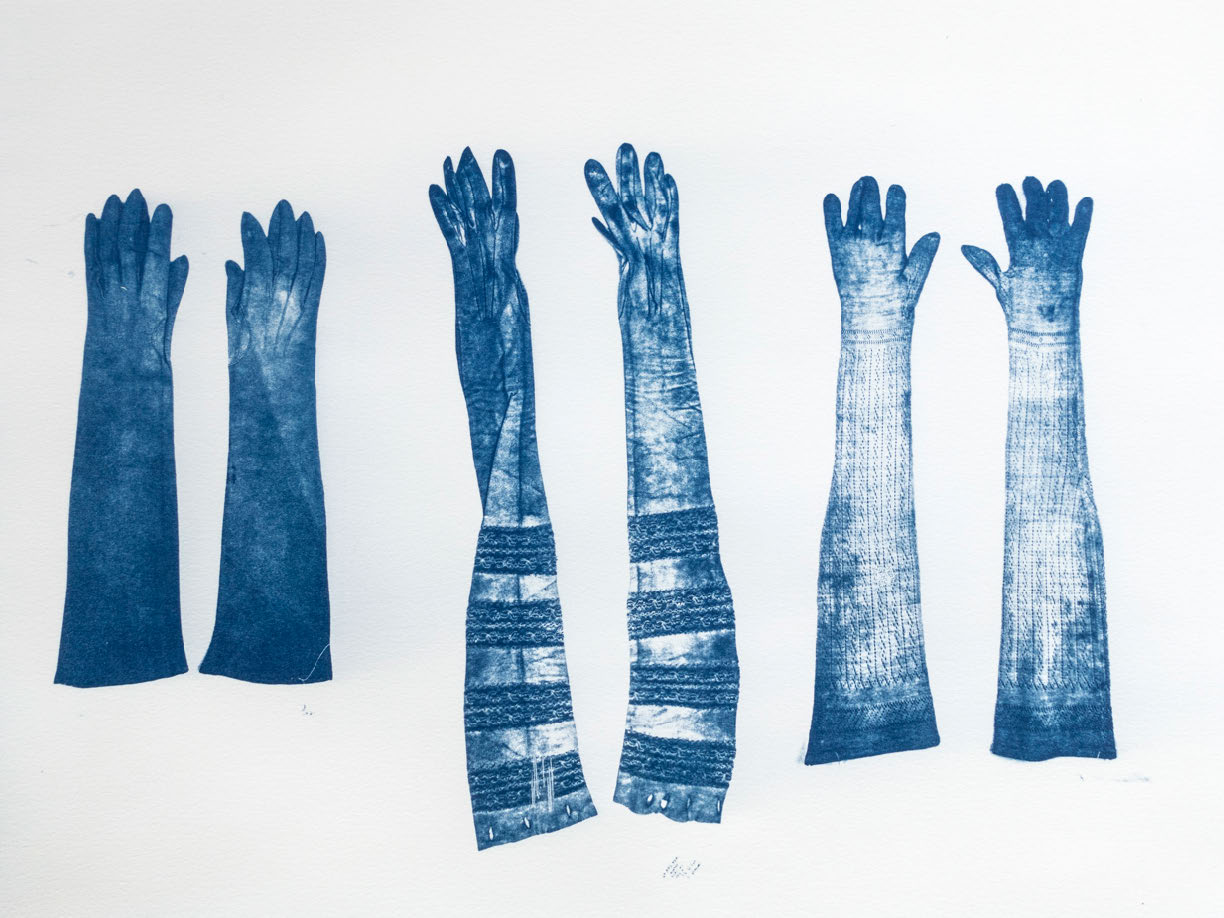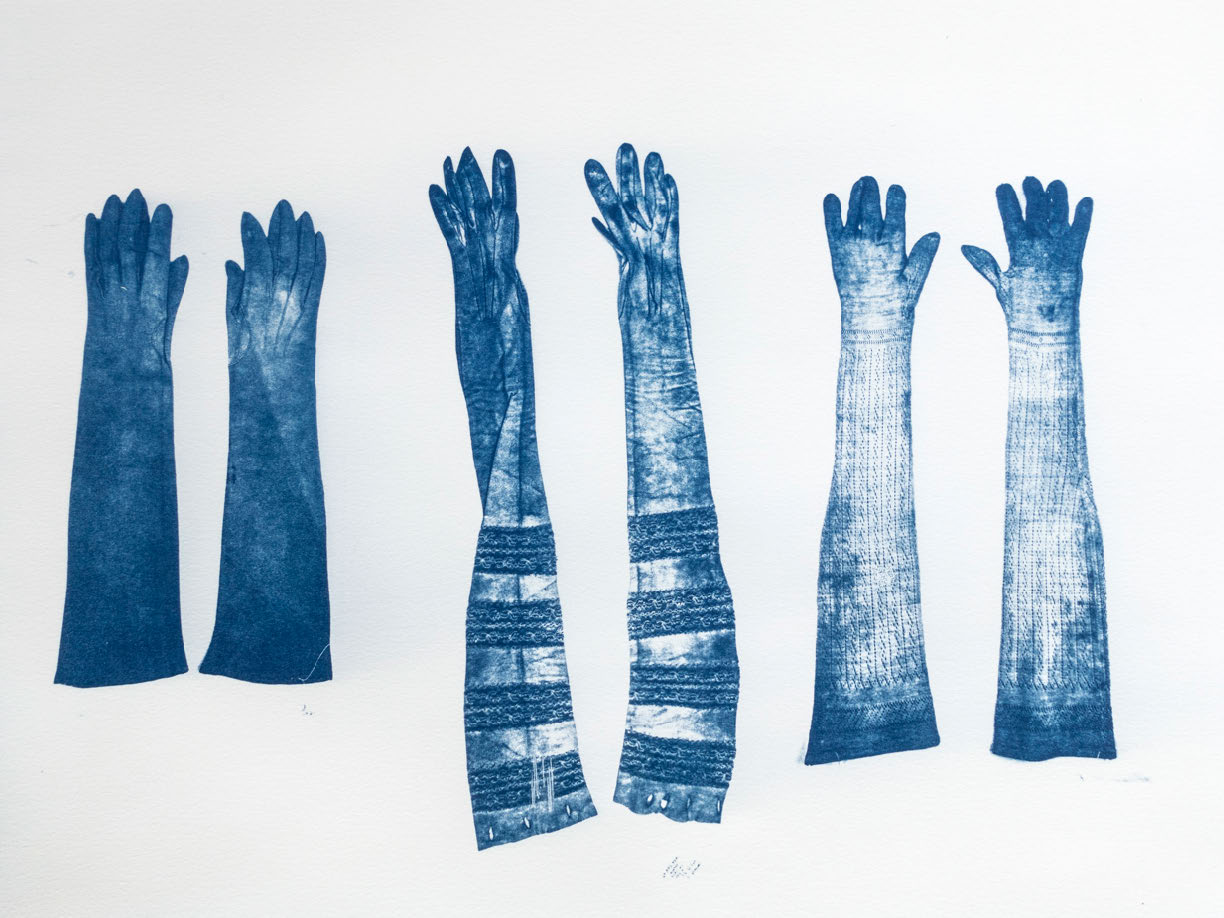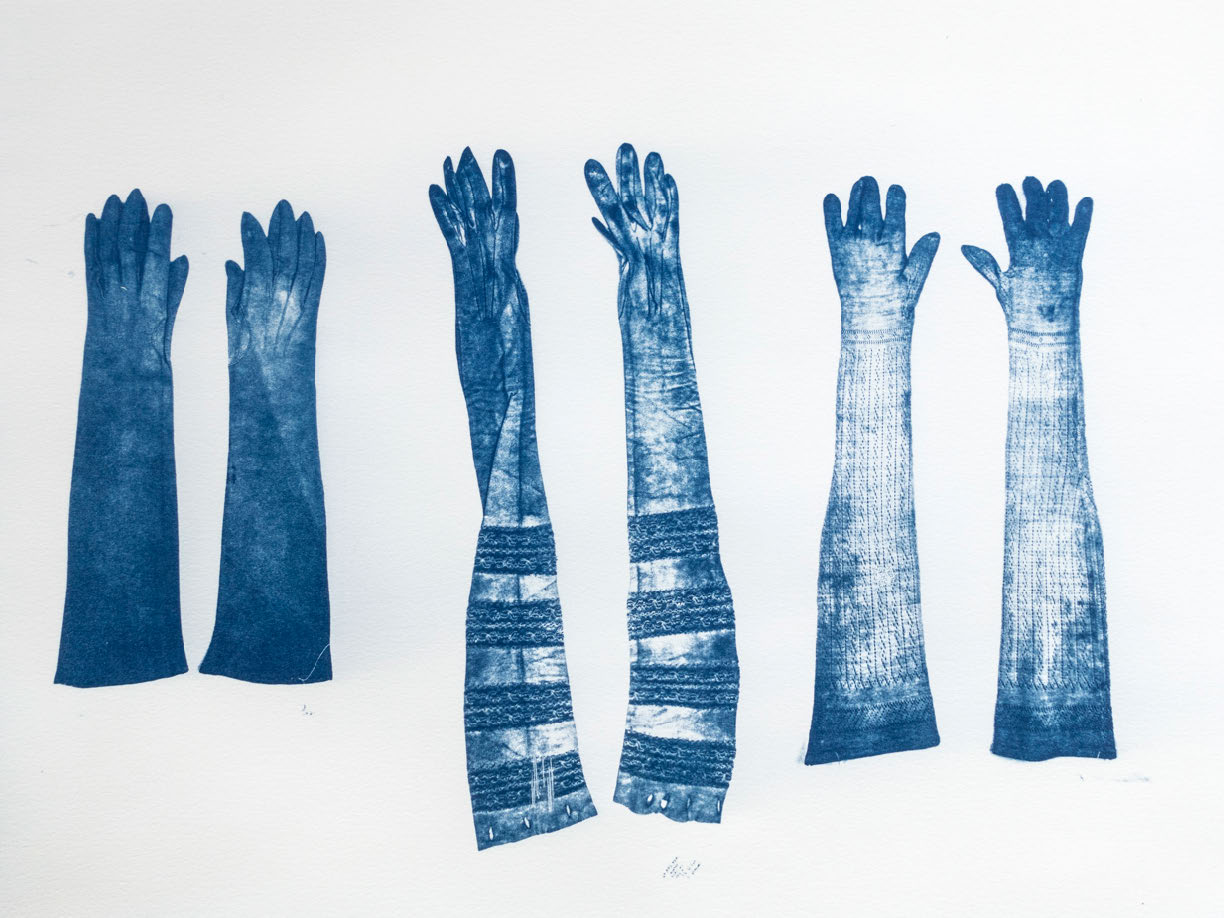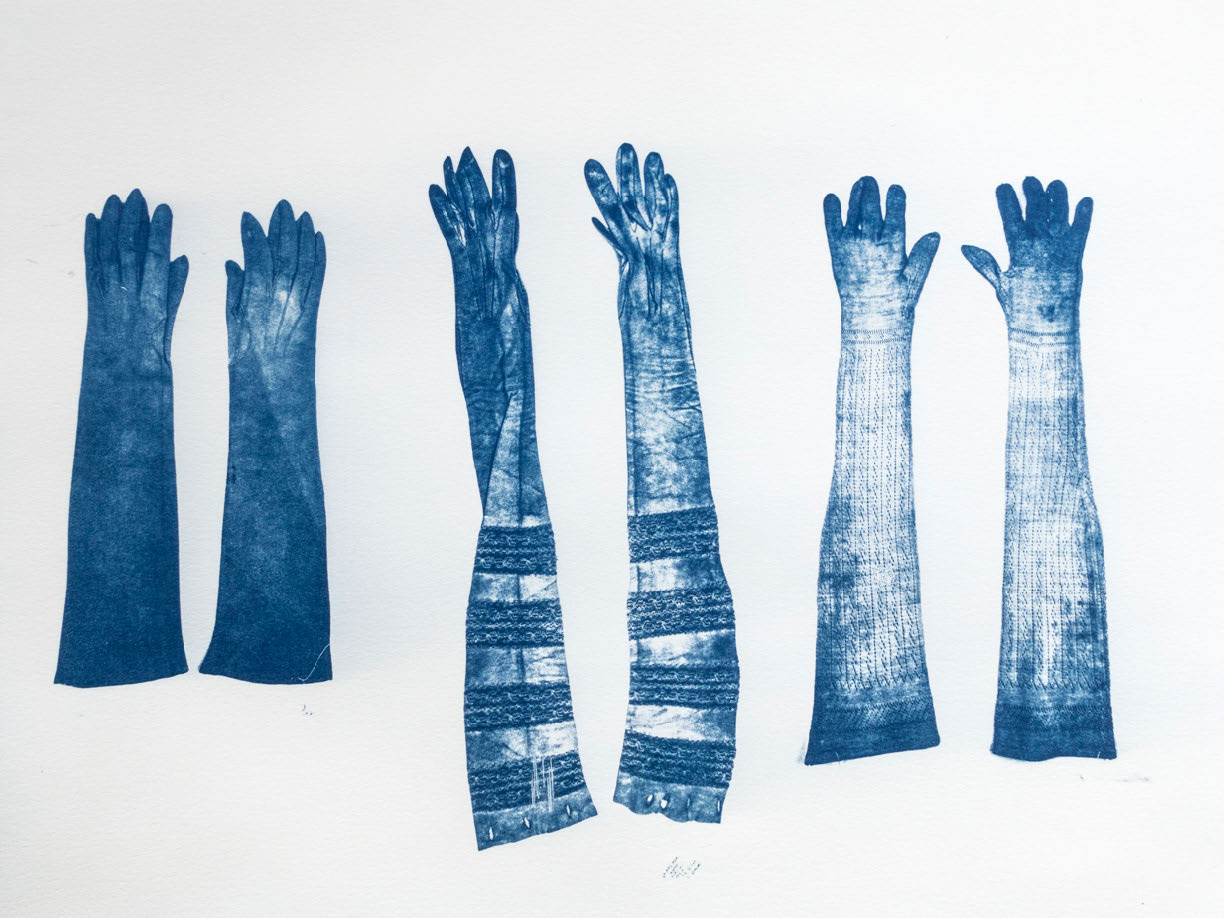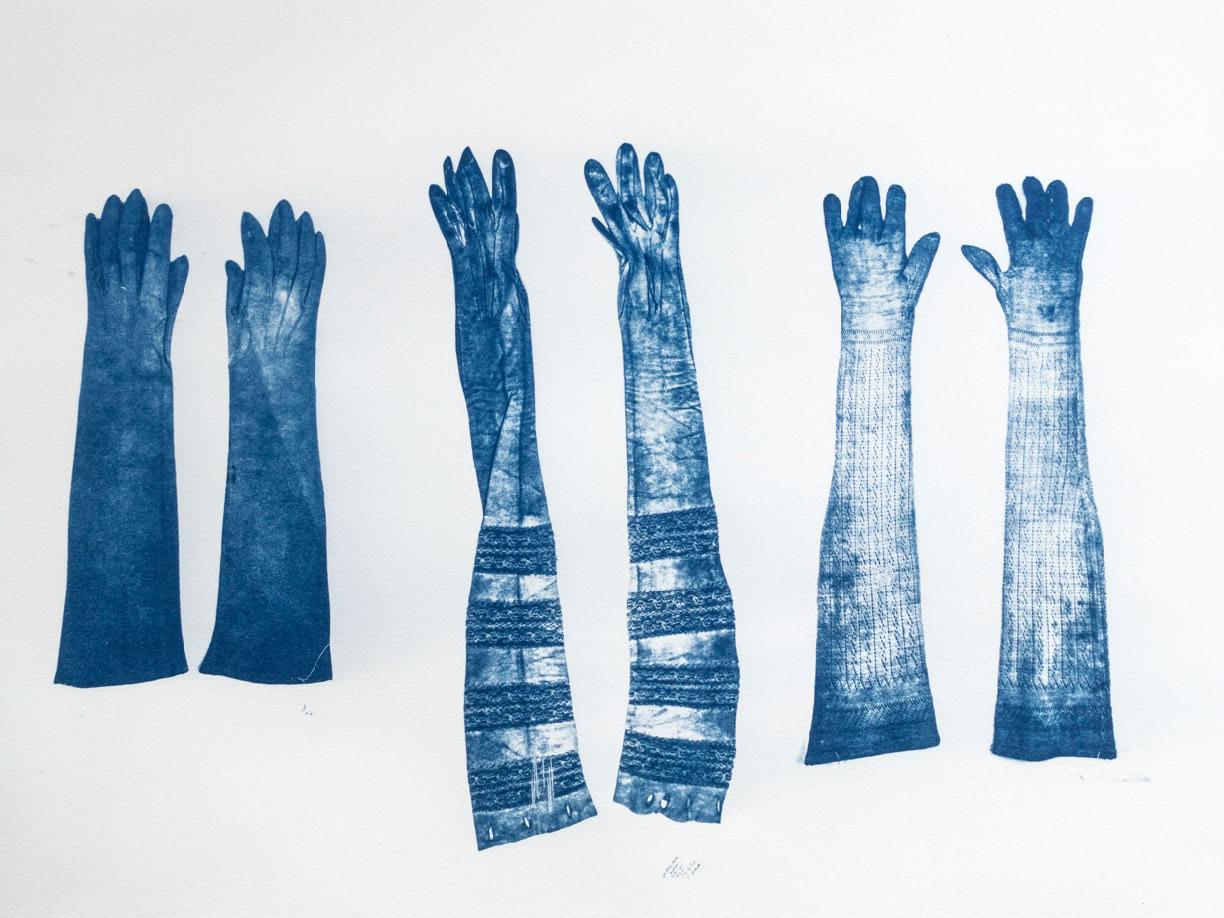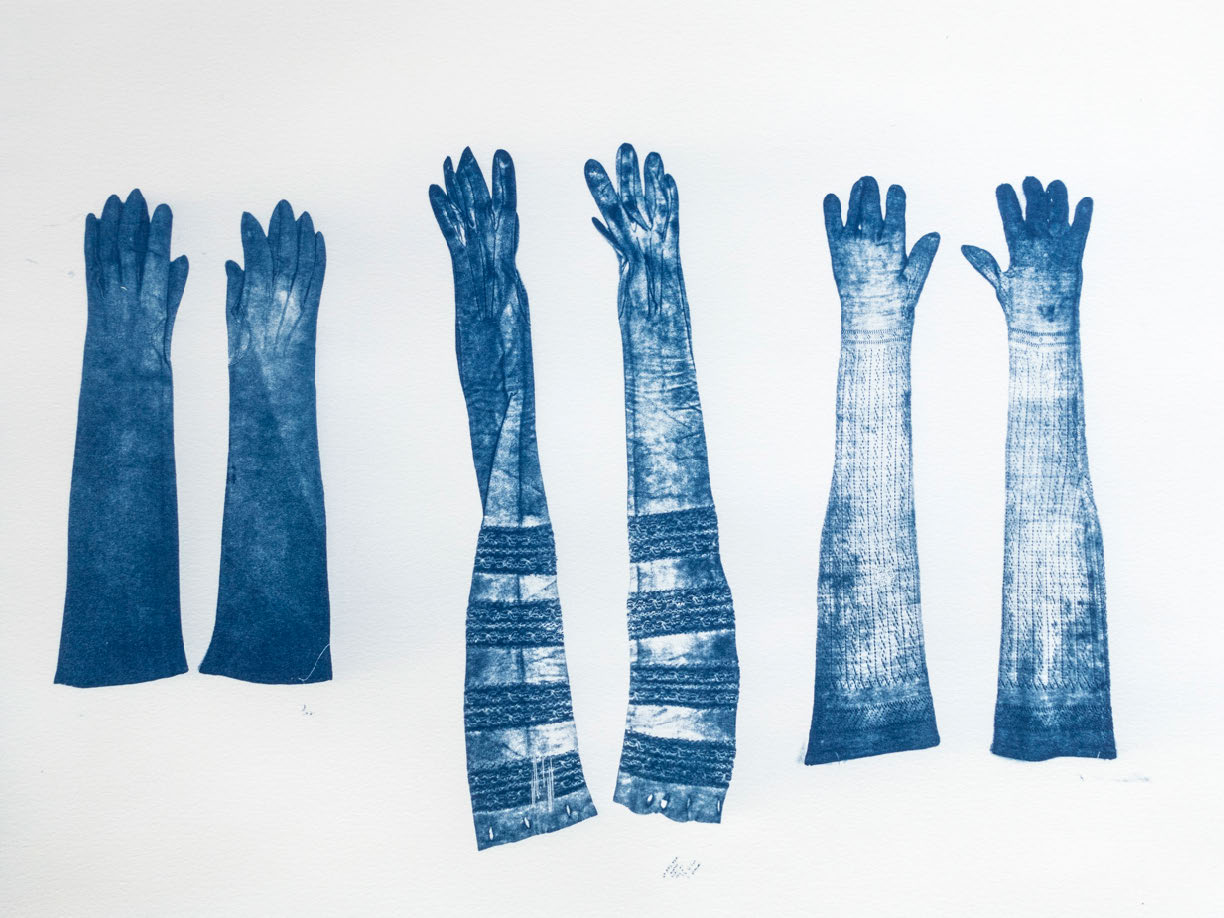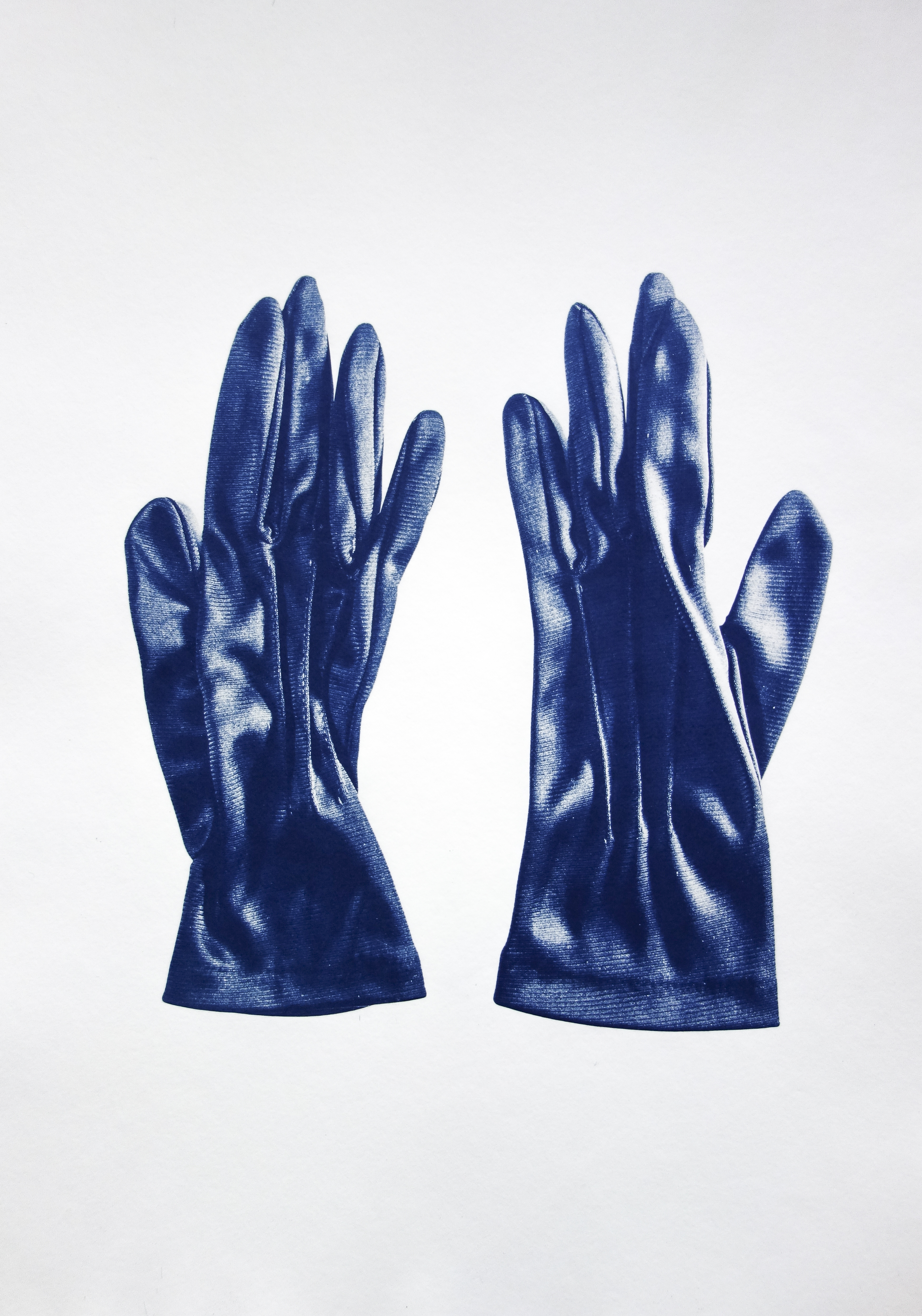 1. Leather Gloves -The Costume Institute - The Metropolitan Museum of Art
2. Leather Gloves -The Costume Institute - The Metropolitan Museum of Art
3. Driving Glove- Artist's collection
4. Leather Gloves - Artist's collection
5. Leather Gloves - Artist's collection
6. Leather Gloves - Artist's collection
7. Leather Gloves - Artist's collection
8. Silk Mittens - Artist's collection
9. Leather Gloves -The Costume Institute - The Metropolitan Museum of Art
10. Nylon Gloves - Artist's collection
All ©Ellen Sampson 2019