Sustainable Innovation
2023
24th International Conference: Accelerating Sustainability in the Creative Economy and Creative Industries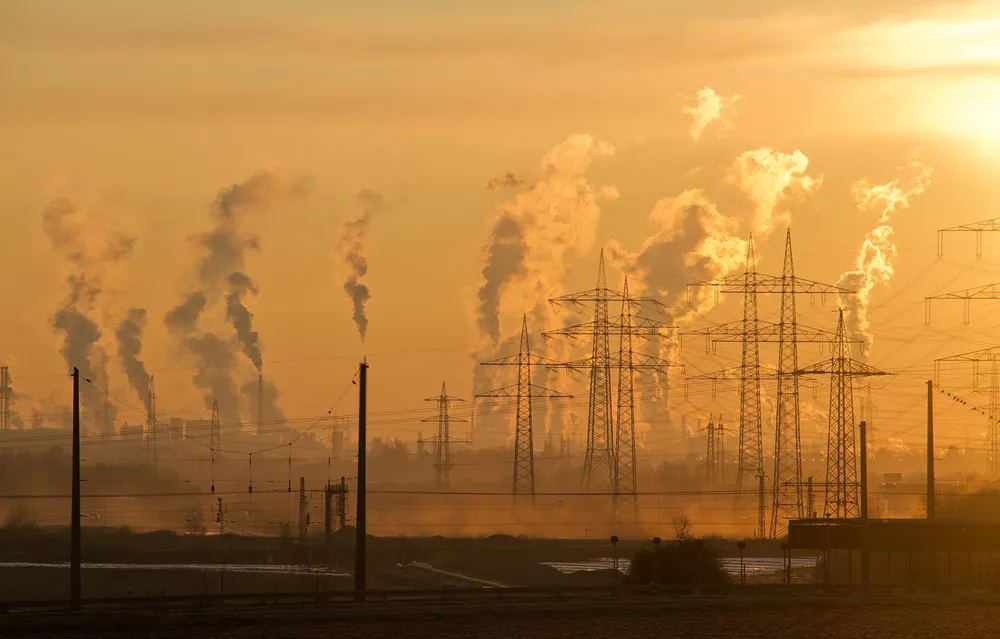 Concept
Sustainable Innovation 2023 will provide a platform to discuss how sustainability does and will impact on business models, products, services, technologies, innovation within the Creative Economy and Creative Industries. Sustainable Innovation 2023 will include invited and refereed papers from academics, consultants, entrepreneurs, technology providers, designers, and innovation and sustainability directors. The international conference will create a unique space for learning, networking, and thinking. Delegates will come globally from large companies, SMEs, and start-ups, as well as academia, government, and non-governmental organisations. Sustainable Innovation 2023 is supported by a high level, expert Advisory Board and is the 24th in a series of international conferences related to innovation and sustainability that have been organised since mid-nineties.
Creative Economy and Creative Industries
The United Nations Conference on Trade and Development's (UNCTAD) Creative Economy Programme has defined the creative economy as an evolving concept that relies on 'knowledge-based economic activities' upon which the Creative Industries are situated. In this context, the Creative Industries are defined by the UK Government's Department for Culture, Media, and Sport (DCMS) as 'those industries which have their origin in individual creativity, skill and talent and which have the potential for wealth and job creation through the generation and exploitation of intellectual property.' There are thirteen sub-sectors under the term 'Creative Industries' which include: advertising; architecture; crafts; design; fashion; film and video; Createch; music; the performing arts; publishing; software and computer games; and television and radio. The growth of the sector has been significant over recent years despite Covid-19. In the UK, for example, the Creative Industries were predicted to grow much faster than the rest of the UK economy, with an expected Gross Value Add (GVA) of around £300bn, with exports expected to exceed £100bn by 2030.
Sustainability
In 2021, UNCTAD declared the International Year of the Creative Economy for Sustainable Development, which formally recognised the importance of the Creative Economy and Creative Industries as an 'important tool for building a sustainable, inclusive, and equitable future'.
Creative Industries are initiating programmes to address environmental concerns driven by Net Zero 2050 and Circular Economy, but they are often fragmented. Fashion, design, and architecture are taking the lead. However, there needs to be broader and more integrated discussions around sustainability within other sub-sectors.
The sector is starting to mobilise positive action with examples such as: the emergence of toolkits and methodologies for sustainability practices including roadmaps for reducing carbon emissions associated with the production of film and TV, music and the performing arts; new approaches being taken to integrate sustainability into design, fashion and architecture; the adoption of new business models across all sub-sectors; the development of innovative manufacturing technologies and materials; and the rise in repair cultures
These initiatives have also shed light on the environmental impacts associated with shifts in practice, production, and consumption. For example, heightened by Covid-19, as the world transitioned towards the intensification of digitisation of processes and streaming, there has been increased discussion over the energy and carbon dioxide (CO2) emissions associated with the online delivery and consumption of content. Furthermore, the increased use and integration of new technologies – AR, VR, AI, NFTs, 3D printing, blockchain et al – into the Creative Industries is driving an increase in electronic waste
Analysis reveals that whilst sustainability is increasingly being addressed by the Creative Industries, some of the solutions presented may result in wider environmental and social impacts. That raises questions regarding the environmental and social effects of innovation. For example, how will the trend towards digital fashion affect the environment? what are the implications of increased data processing, energy use and CO2 emissions associated with online production and delivery? Is there equality of access to digital products in the North and South?
Questions
How should the Creative Economy and Creative Industries tackle the challenge of climate change?
What does Net Zero mean for the Creative Economy and Creative Industries?
How should the Creative Economy and Creative Industries deal with the environmental and social consequences of new technologies throughout the lifecycle e.g. rise in streaming, digital fashion, etc?
How will the EC's Sustainable Product Initiative and other environmental policies impact on the Creative Economy and Creative Industries, directly or indirectly?
How can approaches like circular design provide a way forward for design, fashion, and architecture?
Time for Acceleration?
To accelerate sustainability in the Creative Economy and the Creative Industries there is a need for:
A systemic view of the Creative Economy and Creative Industries to understand sustainability impacts, identify opportunities and achieve an integrated cross-sector dialogue e.g. "breaking out of the silos"
Creative Industries to recognise the potential pivotal role they can play in communicating sustainability and change
The emergence and scaling of new disruptive eco-innovators – Createch, fashion, design, architecture et al – and across Creative Industries
Scaling up research into sustainability challenges and opportunities across all Creative Economy and Creative Industry sub-sectors
Learning from other sectors who have created positive sustainability change
Conference topics
Sustainable Innovation 2023 welcomes conceptual and research-based papers focused on how sustainability does and will impact on business models, innovation, and the Creative Economy and Creative Industries. This can include specific papers related to sustainable innovation in: advertising; architecture; crafts; design; fashion; film and video; television; music; performing arts; theatres; publishing; computer games; Createch; and television and radio. Papers should cover sustainability, business models, products, services and/or technology design and development, and commercialisation related to the following:
Foresight, futures, and forecasting
Product policy and legislation
Sustainable consumption and production
Social transformation
Consumer behaviour
Circular Economy, product durability and life extension
Re-use, repair, and remanufacturing
Sustainable business models
Hidden environment costs of practice, production, and consumption (e.g. cost of streaming)
Cultural adaptations in the context of climate change
Metaverses
Communicating sustainability
Marketing, advertising, and sustainability
Industry 4.0
Innovation
Design and development
Development of tools, toolkits, and methodologies
Craft, locality and recovering local traditions
Createch
Smart manufacturing
Supply chains and networks
Materials innovation
Ethical production
Digital ethics
Sustainability in education
Case studies
Benefits
Sustainable Innovation 2023 will provide a range of benefits to speakers and delegates:
Unique: Forum for new thinking, ideas, and concepts
Leading-edge: Presentations from key international researchers, practitioners, and policymakers
Content: New research, results and thinking
Networking: Opportunities to meet leaders from business, government, and academia
Track-record: Over 3500 delegates from over 50 countries have attended previous events
Submission details
Email 500-word abstracts to rcarruthers@uca.ac.uk describing your proposed paper by 5th September 2022. The abstract will then be reviewed by the Advisory Board and authors will receive feedback. The highest ranked papers will be invited to present at the conference. Conference proceedings will have an ISBN and an edited book will be produced. Please only submit abstracts if you have budgets to attend the conference.

Contact
For more information on Sustainable Innovation 2023, please contact:
Professor Martin Charter
Director
The Centre for Sustainable Design ®
Business School for the Creative Industries
University for the Creative Arts
UK
Tel: + 00 44 (0) 1252 892878
Email: mcharter@ucreative.ac.uk
Website: www.cfsd.org.uk
Event details
20 March 2023 - 26 March 2023

09:00 - 17:00 (GMT)

Business School for the Creative Industries, UCA Epsom