Catherine Hoffmann
Wormhole of our Formation
Originally conceived as a live performance piece, this is the premier exhibition of Catherine Hoffmann's new immersive Virtual Reality installation.
Event details
18 October 2023 - 18 November 2023

10:00 - 17:00 (GMT)

Herbert Read Gallery, UCA Canterbury, CT1 3AN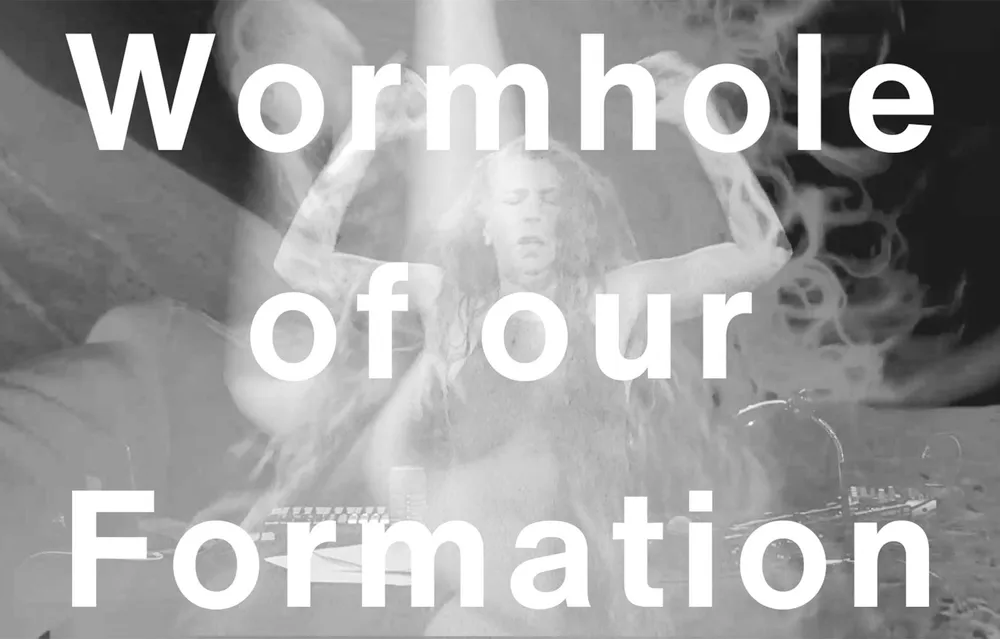 Touching on themes of crisis in the Anthropocene, mental health, austerity, aging and the environment; the work charts a personal journey across the UK during a series of 'red alert' storms, whilst falling apart.
This is a psychoactive, absurdist ride into the fragmentation of the self. A journey through breakdown Britain as Tetley tea bags pile up and scrambled eggs congeal.
It takes the audience on an initially mundane ride of bed and breakfasts, money concerns and motorway closures, until reaching a surreal & fragmented point of collapse & catharsis through transcendental shaking & elemental release.
The exhibition is an immersive installation featuring broken cars, storm simulation and a B&B dining room with free daily breakfasts.
Audiences are invited to wear Virtual Reality headsets and join us on a journey through Breakdown Britian.
The work was developed with support from Screen South & Arts Council England, Wysing arts centre and Cambridge Junction.
Private View, Wednesday 18 October, 5pm - 9pm
Open Wednesday – Friday, 10am – 5pm, Saturdays 11am – 4pm
This exhibition is part of RECALL
A series of exhibitions & events from artists at the intersections of fine art, performance & sound, exploring Virtual Reality technologies to produce new works.
This season of work is produced in partnership with Screen South, Folkestone Documentary Film Festival and Marlborough Productions New Queers on the Block.