The Object Reframed

Year two BA (Hons) Fashion Photography and BA (Hons) Photography students present their final images from the 'Photo Object' unit. The diverse collection of work derives from four suggested approaches to photographing objects: Still Life, Objects & Bodies, Photographic Materiality and Objects in Time.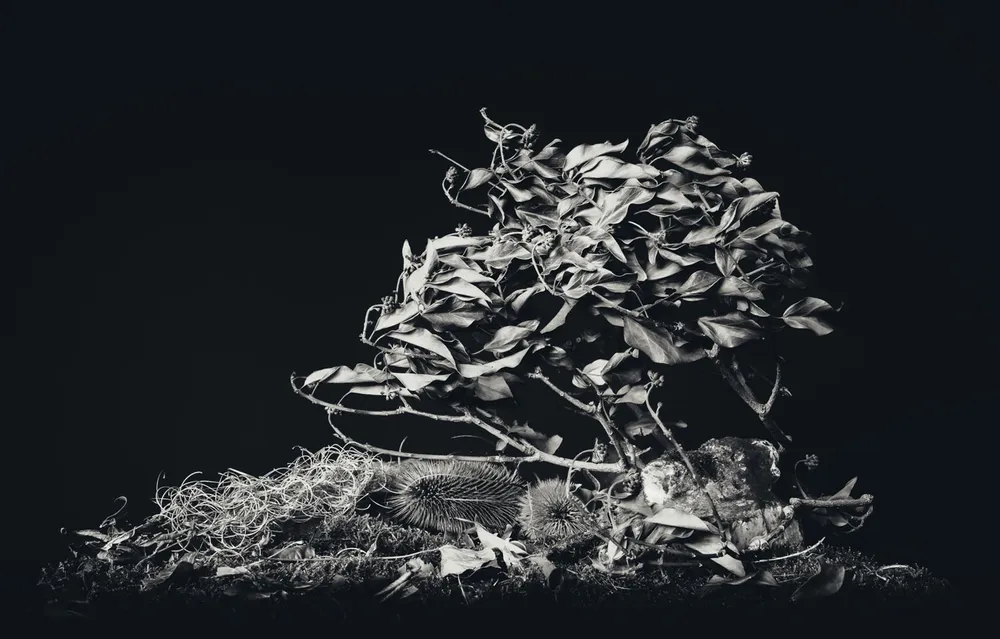 Students were asked to consider how social and cultural meanings are communicated via photographic representations of objects, in terms of style, composition, concept and narrative. The resulting images draw upon a wide range of issues, from environmentalism, familial relationships, mental health, feminism and commodity culture. Some works recreate the traditional Vanitas still life, dwelling on mortality and excesses of human consumption, whilst others are informed by art historical movements, in particular, surrealism, modernism and abstract expressionism through fantasy, collage or abstraction.
From the playful to the serious, from the bold to the tranquil, this group exhibition offers distinctly different perspectives on the still life genre and reminds us of the potential significance of objects to embody memory, emotion, value and status.
Private view: Wednesday 16 November 2022
BA Fashion Photography
Alex Adams
Rhimon Bose
Ola Deka
Cecilia Dibenedetto
Mercedes Glanville-Richardson
Anna Jennings
Yi Li
Kexin Liang
James McNally
BA Photography
Jodie Bland
Laura Brooker
Ollie Cooper
Phoebe Cripps
Ellie Felstead
Jazmin Howe
Liz Mensah-Acheampong
Karina Patel
Regina Radi
Event details
10 November 2022 - 13 December 2022

10:00 - 17:00 (GMT)

Zandra Rhodes Gallery, UCA Rochester, Fort Pitt, Rochester, ME1 1DZ