A series of public engagement workshops:
A creative response to Empathy via Poetry and the visual arts
UCA is hosting community engagement workshops in October Craft Month celebrating uniqueness and creativity.
Event details
1 October 2023 - 31 October 2023

10:00 - 17:00 (GMT)

UCA Farnham Main Reception and Farnham based schools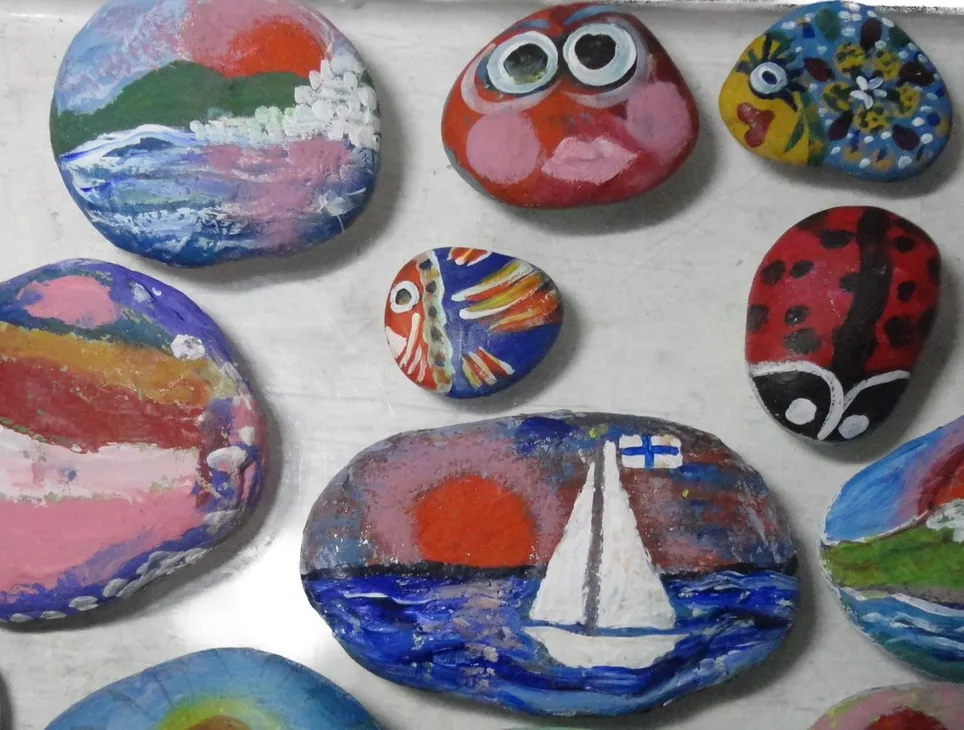 No two pebbles are the same, like people. They can be of different colour, shape, size, with a rough finish or not... The project aims to celebrate that each one of us is distinct, with a unique personality and characteristics. The project will bring together artworks in the form of painted / decorated rock created by students of all ages who live and study in Farnham.
At the end of the project the stones will be collected to be displayed in a public area in Farnham for everyone to enjoy and future generations to see. These Kindness Rocks will be little treasures of positivity, inspiration or just acknowledgment of difficult emotions, experiences.
The project is delivered by local resident, poet and genetic scientist Vicky Samara.
This project was made possible generously supported by Farnham South Street Trust.