Radage's practice manifests through performance, video, text and sound. Their current research looks at the intersection between Neurodiverse experience and Animist practice, looking to ways of communicating and being outside of neurotypical, late capitalism. Their core concern is remembering a fluency in spiritual connection to the more than human. Their practice is activated through intuiting forms of interspecies communication.
Event details
14 October 2022 - 25 November 2022

10:00 - 17:00 (GMT)

UCA Canterbury, CT1 3AN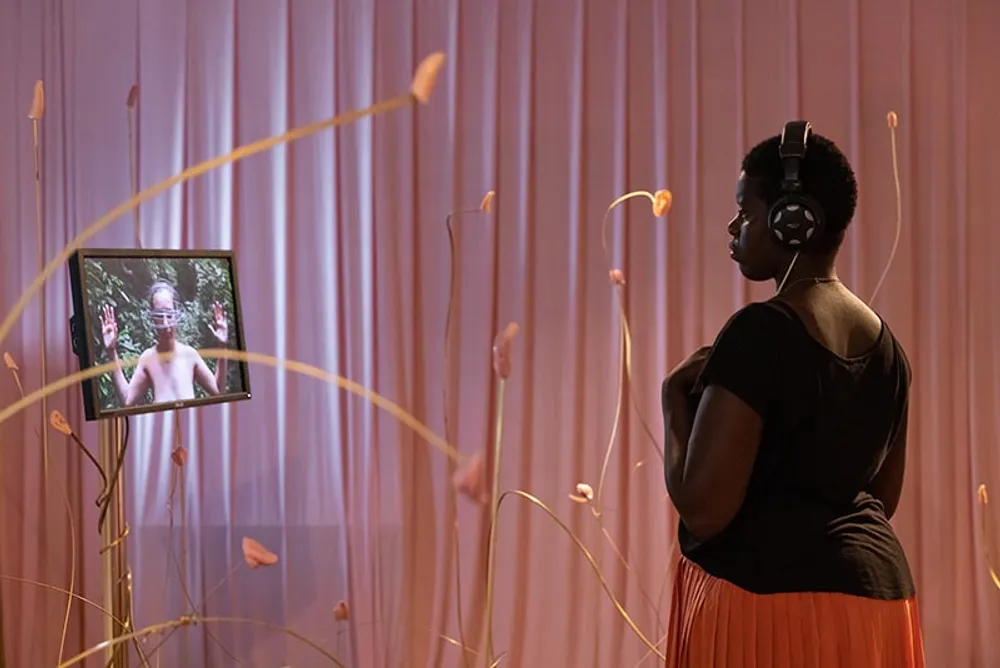 Alicia has taught at Universities on Fine Art and Theatre courses for both MA and BA courses. They have recently been commissioned by Whitstable Biennale 2022 and over their career have shown their work internationally and have been supported by Arts Council England, The British Council and Shape Arts.
MOTHER BENT is an audio and video installation that includes human and nonhuman elements, a collection of beings that are living alongside each other. The work questions the myth of human supremacy through an entanglement of uncanny visual forms and a sonic calling for interspecies communication. Replications and mutations of disembodied human flesh invite a blossoming of biodiversity.

Growing out of Radage's research into the relationships between neurodivergent experience and Shamanic practice, MOTHER BENT uses a neurodivergent lens to create moments of quiet and cacophony, focus and wholeness, offering different ways of seeing and sensing. It also draws on the ancient Shamanic practice of journeying, in which the subject is transported to other worlds in an altered form of consciousness. This visionary state can involve working with nonhuman allies – animals, plants and spirits – to receive their teachings and medicine. Radage uses the practice of journeying to remember ancient knowledges in an attempt to find alternate ways of being in a neurotypical society.

WORM DANCE is a kinaesthetic interspecies communication. Through creating vibrations through treading rapidly and bare earth and singing, worms surface from underground. 'WORM DANCE' was made with support of Arts Council England and Shape Arts.

QUAKE is a live work in collaboration with milliner Rosanna Gould. The work is an outcome of a 6 month Arts Council funded project which explores the relationship between Neurodiverse experience and Shamanic practice.
Exhibition open - Wednesday - Friday 10am - 5pm and Saturday 11am - 4pm
Private view - Friday 14 October at 6pm
Quake performance - Friday 14 October at 7pm