Make your phone work for you — all the apps you'll need for student life

Life changes when you come to university, but these apps will give you everything you need to start student life on the right foot.
13 Jul 2021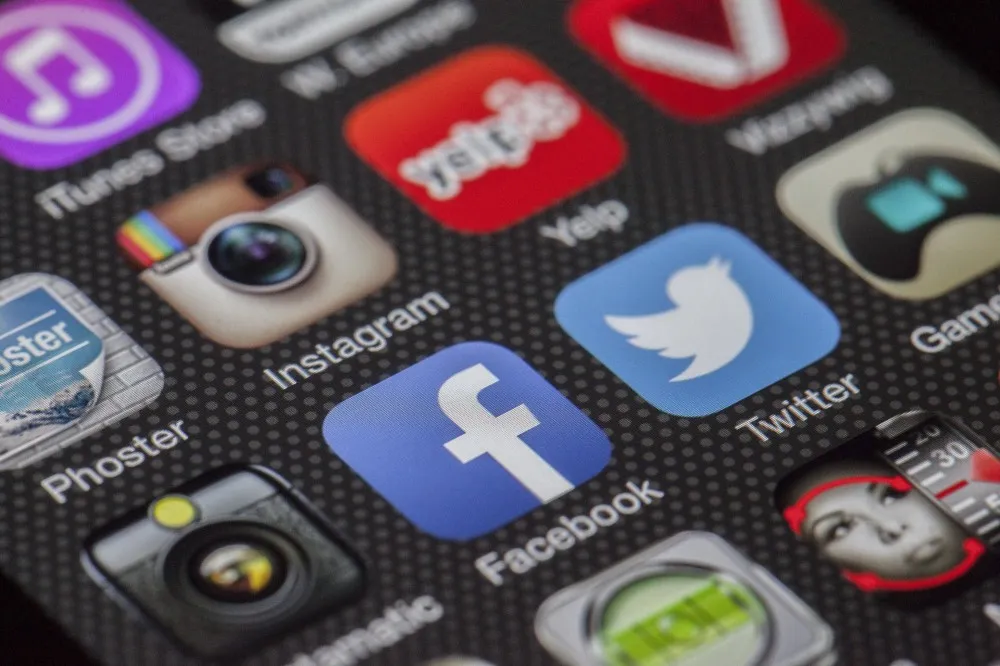 Starting uni can be a big lifestyle change, but when it comes to making sure you have all the knowledge you need at your fingertips, your trusty smartphone has it covered.
No doubt you've already got all the social tools you need to stay connected with friends and family. But there are loads of great apps that can help you with all the other important things — like staying healthy, eating well, working out, organising your studies and even saving money.
Here's our pick of the best.
Food, glorious food
1. Supermarket apps
Practically every major supermarket has its own app and home shopping service, and we'd advise you to sign up to a few — just pick whichever supermarkets are closest to you. Many offer discounts for your first shop and some have loyalty schemes which can get you savings later on.
2. Shopmium
This app earns you cashback every time you shop at the supermarket and gives you access to exclusive deals, including money back when you refer a friend.
Shopmium for Apple | Shopmium for Android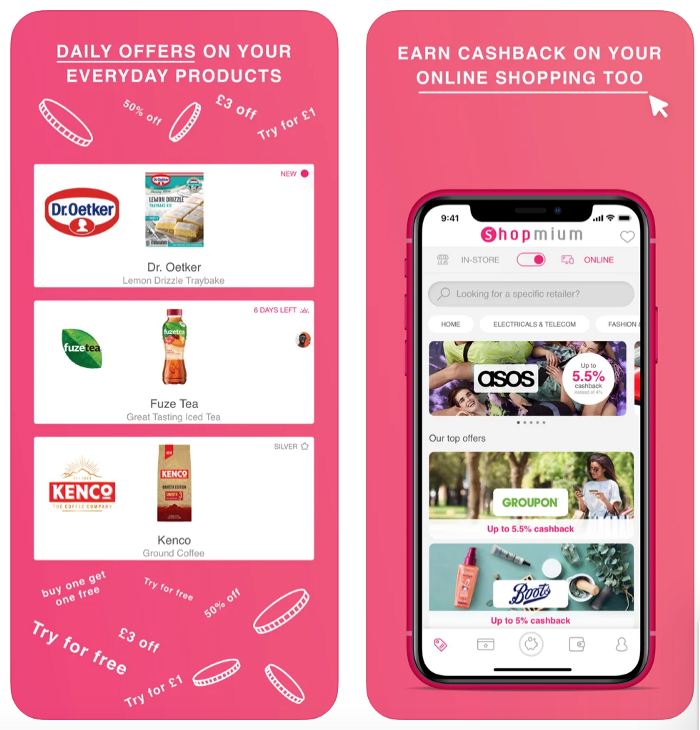 3. SuperCook
Eating on a budget doesn't have to mean a diet of ramen and beans — step forward, SuperCook! Just enter the ingredients you have and this free app will come up with recipes to help make your food stretch further.
SuperCook for Apple | SuperCook for Android
Productivity in your pocket
4. Evernote
This app is a great free option for making notes, jotting down ideas, uploading pictures, scanning documents and sharing with your friends — ideal for your lectures, or when you get a flash of inspiration.
Evernote for Apple | Evernote for Android
5. Assembly
This Apple-only app is a highly rated graphic design and art tool with a whole host of free features that will help you create logos and illustrations with ease.
6. Sketchbook
If you're looking for a more freehand option, this app from Autodesk allows you to draw, paint and sketch on the go with a staggering array of brush options.
Sketchbook for Apple | Sketchbook for Android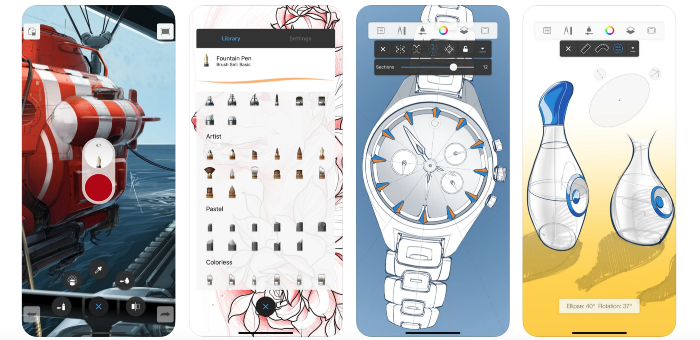 7. Procreate Pocket
Procreate is one of the more popular tablet apps for digital artists, and this phone version offers all the same benefits.
Procreate for Apple (£4.99)
8. Filmic pro
If you're into making movies, then your phone may well have some video editing software already installed. For a really professional look, this award-winning app will give you the edge.
Filmic Pro for Apple | Filmic Pro for Android
For the mind…
9. myWellbeing
This one is UCA's own free wellbeing app. It's a really handy tool for organising your life and getting useful tips on all kinds of things — from daily tasks to money management — that will help you cope with student life.
myWellbeing for Apple | myWellbeing for Android
10. Headspace, Oak and Relax Melodies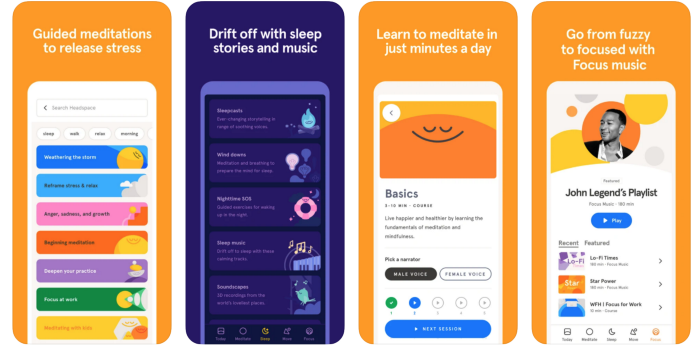 There's a whole range of apps you can get to keep your mind busy — or to calm it. Our favourites are all centred on meditation and breathing techniques, but be sure to shop around to find out which one suits you best.
Headspace for Apple | Headspace for Android
Oak for Apple
Relax Melodies for Apple | Relax Melodies for Android
11. Mensa Brain Training and Elevate
If you prefer to keep occupied in your downtime, then these apps will give your brain a good workout!
Mensa Brain training for Apple
Elevate for Apple | Elevate for Android
For the body…
12. Seven, Nike Training Club and Down Dog
Exercise is obviously a good way of staying healthy and generating feelgood endorphins — so apps to help you have fun while getting fit are always handy. We like Seven, which offers short seven-minute workouts to fit into your day, Down Dog, which offers yoga for all abilities and Nike Training Club, which has a whole range of longer workouts.
Seven for Apple | Seven for Android
Down Dog for Apple Down Dog for Android
Nike Training Club for Apple | Nike Training Club for Android
For student living…
13. Totem, UniDays and Student Beans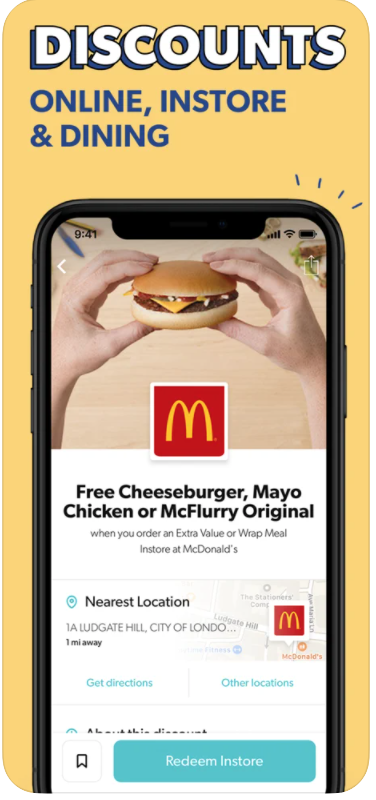 There are loads of great student-friendly apps giving you hints, tips, discounts and more so be sure to download them and make use of everything they have to offer. If you have a Totem card, then the partner Totem app is obviously useful, but don't forget other favourites like UniDays and Student Beans ).
Totum for Apple | Totum for Android
UniDays for Apple | UniDays for Android
Student Beans for Apple | Student Beans for Android
If there are any apps you love that aren't on this list, let us know! Drop us a line at @unicreativearts on Twitter or Instagram, and we'll be sure to share them.