Professor Catherine Harper
Deputy Vice-Chancellor, Professor of Textiles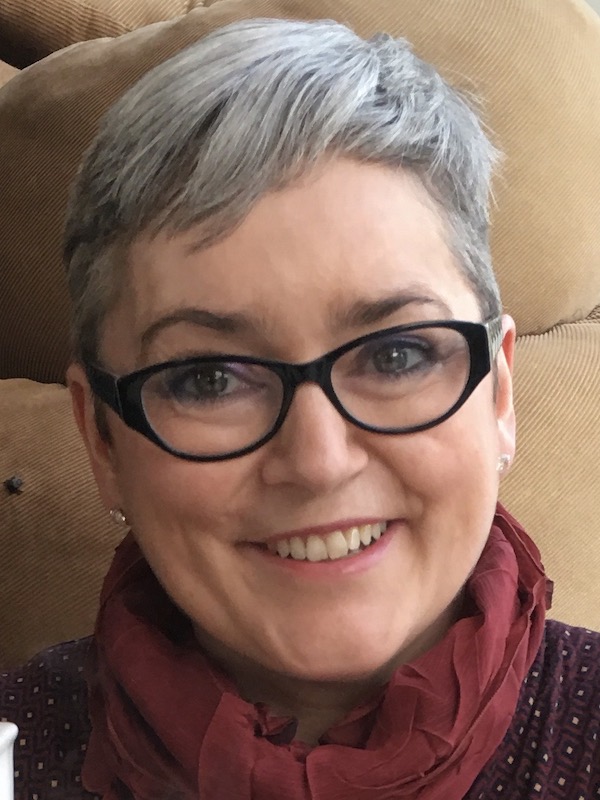 Professor Catherine Harper joined UCA in June 2020, having previously served as Deputy Vice-Chancellor at University of Chichester, Dean of Creative and Cultural Industries at University of Portsmouth, Dean of the Arts and Digital Industries at University of East London, Head of the School of Architecture and Design at University of Brighton, and variously at Goldsmiths (University of London), Central Saint Martins (University of the Arts London), and the Royal College of Art.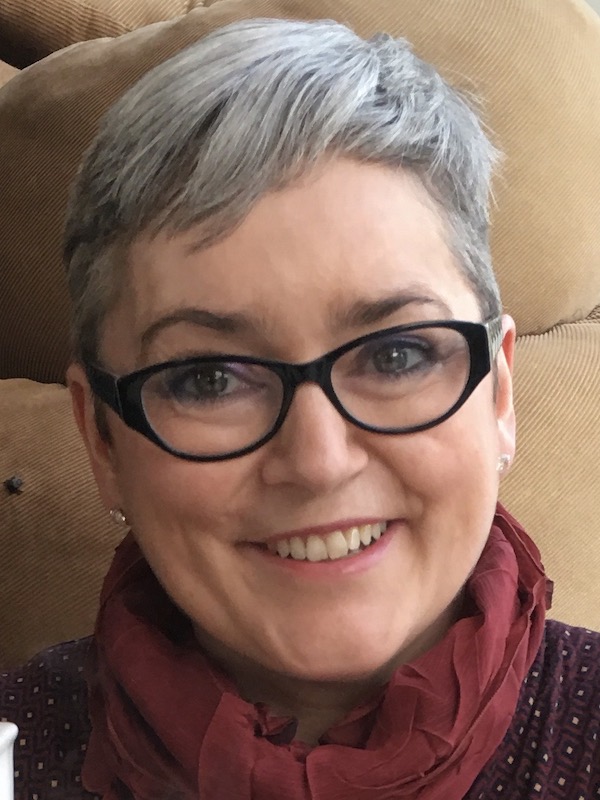 Bio
Professor Catherine Harper was educated at University of Ulster, Belfast, achieving a 1st class honours degree (with thesis distinction) in Constructed Textiles, and completing her Ford Motors-funded PhD (3D woven glass fibre preform development as fibre-reinforced composite automotive components) as part of the Engineering Composites Research Group. She later completed an MA in Textiles at Goldsmiths' College, University of London and both a PG Certificate in HE Learning & Teaching (with Distinction) and SEDA training in Supervising Research Degrees in Art &Design at University of Arts, London. She is a Fellow of the Higher Education Academy and completed the Leadership Foundation for Higher Education's Top Management Programme.
Before taking up her current role as Deputy Vice-Chancellor at UCA, Catherine held roles at University of Chichester (Deputy Vice-Chancellor 2016-20), University of Portsmouth (Dean of Creative & Cultural Industries 2013-16), University of East London (Dean of Arts and Digital Industries, 2011-13) and University of Brighton (Head of School of Architecture and Design, 2007-11). She has held various teaching posts and research fellowships, including those at Central Saint Martins, Goldsmiths and the Royal College of Art.
Research statement
Professor Catherine Harper was born and raised in the North of Ireland / Northern Ireland. A visual artist before turning to writing and sewing, her creative obsessions remain the same – land, body, cloth and culture. Specifically, the contested materiality of the female body in and of Ireland, its shrouded landscape of intimacy and mourning, its struggle for reproductive, sexual and cultural autonomy, and its politicised place within the Irish feminist diaspora.
Drawing on Hélène Cixous' écriture feminine, and influenced by the work of Julia Kristeva and Luce Irigaray, Catherine Harper seeks, finds, enacts, exposes, inscribes and articulates a form of 'women's writing' in stitch, text, language and critique, that is concerned with autoethnographic renderings of her own place in Irish 'troubled' culture and the psychology of remembered and memorialised trauma.
Her current work on the material culture of stained and bloodied cloths in Ireland, focuses on Father Edward Daly's handkerchief - his name sewn on by his mother – used on Bloody Sunday (Derry, 1972) as a cease firing flag to aid removal of Jackie Duddy's body. That maternal écriture feminine marked her son both as her own private womanly issue and the public property of the masculine world of priests and politics.
Research Outputs and Activities
In progress:
The Stained & Bloody Cloths of Ireland, Studies in Iconology, Belgium, publication 2021-22
Textiles and Trauma (Special Issue), with Ayling-Smith, B. (co-ed.) Textile: Cloth and Culture, publication 2021-22
Bloody Textiles, Bloody Sunday, Bloody Ireland (4000-word entry), in Skelly, J. et al (co-ed.) Encyclopaedia of World Textiles, Volume 8 (Politics and Power), Bloomsbury, 2023
Selected Monographs, Volumes, Chapters, Peer-reviewed Journal Articles:
The Passionate Intensity (chapter), in The Right Moment. Essays Offered to Barbara Baert, Laureate of the 2016 Francqui Prize in Human Sciences, on the Occasion of the Celebratory Symposium at the Francqui Foundation, Brussels, 18-19 October 2018, in consultation with Han Lamers. Studies in Iconology, 20, Leuven – Paris – Bristol, CT: Peeters, 2021.
(The Impossibility of) Crafting the Intimate Body. MAI Feminism & Visual Culture, 2021
Dialog/Dialogue: "Áine" (2020), Stitched and Quilted "Intimate Textiles", TEXTILE: Cloth & Culture, 19:1, 118-120
Domestic Spaces: the uncanny Lucy Brown. Surface Design Journal, 2019
In Townsend, K. et al Crafting Anatomies. London: Bloomsbury, 2019
Lucy Brown: secrets she keeps. Journal of Textile Design Research & Practice, 2018
The Canon and the Gift. TEXTILE: Cloth and Culture, 2018
The Stained and Bloodied Cloths of Ireland. TEXT, 2017
Present or absent shirts: a lexicon of erotic intimacy and masculine mourning In: Millar, L, Kettle, A. eds. Erotic Cloth. London, Bloomsbury, 2017
Oestrogen Rising 2016: Ireland's stained & bloodied cloths. Social Identities: Journal for Study of Race, Nation & Culture (Routledge) 21: 2016, 1350-4630 (cited in Handbooks of Workplace Bullying, Emotional Abuse and Harassment, Jan 1, 2018)
Sex, Birth, Nurture unto Death In: Moran, , O'Brien, S. eds. Love Objects: Emotion, Design and Material Culture. London: Bloomsbury, 2014 (trans. Chongqing University Press, 2019)
Revolting Bodies, Desiring Lesbians (with Browne, K. et al) Journal of Lesbian Studies 2013 17:3-4 209-14
Textiles: Critical and Primary Sources Berg: Oxford, 2012 (four volumes, editor/contributor of 17,000 word introduction)
Meditation on Translation and Seduction, Hemmings, J. ed. Textile Reader Berg: Oxford, 2012 (originally published In: Millar, L. ed. 21:21 The textile vision of Reiko Sudo and NUNO UCCA: Farnham, 2005)
Knox Knox The Dublin Quarterly 16: Sept‐Nov 2011
Lesbian wedding dresses after the Civil Partnership Act UK, 2004 In: McNeil, et al. eds. Fashion in Fiction: Text and Clothing in Literature, Film & TV. Berg: Oxford, 2009
I found myself inside her Textile: Cloth & Culture 2008 6.3 300‐13 (cited in the Journal of the Royal Anthropological Institute, Mar 1, 2015)
Lace Pecha Cucha Textile: Journal of Cloth and Culture 20082 112‐125
Intersex Berg: Oxford, 2007 (monograph)
Narelle Jubelin at Goldsmiths, Textile: Cloth and Culture 20033 210‐229
QueenieOQueenie's Anatomical Drag, CIRCA Art Magazine, Spring 2002
Re-Dressing Cathleen Irish Studies Review 1999 3 371‐430
Practice-based research:
A Belfast-based visual artist until the mid-1990s, Catherine has exhibited, performed and undertaken large-scale public art commissions across Ireland, Britain, Europe, North America, Russia and Japan. Her work is held in private collections in Ireland, Britain, Europe and Australia, and in public art collections including those of the Irish Government Ministry for Arts, Culture and the Gaeltacht, the Arts Council, and the NHS, and her artist-in-residences include a year-long period at the Irish Museum of Modern Art, Dublin, as well as periods at Nordiskt Kunstcentrum in Helsinki, National Museum in Prague, and Banff Centre for the Arts in Canada.
Research supervision
Textile culture and practice, material culture, ethnographic and autobiographic narrative; Irish visual and material culture; sex, gender and sexuality; abjection and some aspects of psychoanalysis.
Summary of pre-UCA experience of research supervision by project / subject area
Critical intervention into the queer potential of craft objects PhD, supervised first two years and mentored successful AHRC Doctoral Award, completed 2016
Photographic Cloths (MPhil, RCA) (first supervisor), completed 1999
Current UCA research students
Yuanlu Zhang: PhD The study of the contemporary fibre art in China - an analysis of the influence of female artists' contribution, 2021-
Debarati Sarkar: PhD Appearing in the Archive: Im/possible Geographies, Memory and the Everyday in South Asian Kantha Embroideries, 2021-
Charmaine Dambuza: PhD Mourning and Melancholia in Zimbabwean creative outputs vis-à-vis society, submission mid-2021
Completed UCA research supervision
Katherine Nolan: Seducing the Machine: Narcissism & Performance in Contemporary Feminist Practice PhD, supervised for first two years, completed 2012
Professional recognition
Fellow of the Higher Education Academy FHEA
Fellow of the Royal Society for the Encouragement of the Arts FRSA
Fellow of the Winston Churchill Memorial Trust
Subject organisations
Honorary Member, 62 Group for "outstanding contribution to the development of textile art"
Editorial / Review
Editor-in-Chief, TEXTILE: Cloth & Culture (Taylor & Francis), since 2004
Commonwealth Scholarship Commission Academic Advisor, since 2015
Editorial Board, Palgrave Studies in Fashion & the Body, since 2018
Editorial Board, International Journal of Fashion Design, since 2007
Higher Education Authority (Ireland), HE Institutional Performance Assessor, 2017
Canadian Social Sciences & Humanities Research Council Reviewer, 2016
Chevening Scholarships, Academic Specialist for East Asia, 2015-16
Australian Research Council Excellence in Research (=REF) Reviewer, 2015
AHRC Collaborative Doctoral Award Panel Member, 2014-16
AHRC Peer Review College/Block Grant Partnership Reviewer, 2007-15
Arts Council England Artistic Assessor, 2010-12
External examination (research degrees)
Glasgow School of Art (2021)
Herriot Watt University (2021)
Cork Institute (2021)
University for the Creative Arts (2020)
University of Technology, Sydney (2019)
University of South Australia, Australia (2018)
Royal College of Art, London (2017)
Central School of Speech and Drama, London (2015)
University of South Australia (2013)
University of the Arts, London (2012)
Royal College of Art, London (2010)
University of Technology, Sydney (2010)
Anglia Ruskin University (2009)
Grays School of Art, Aberdeen (2008)
Chalmers University of Technology, Goteborg, Sweden (2007)
Royal College of Art, London (1997)
Income generation from awards and grants totalling £986k to date, including HEFCE Catalyst Fund (2016-17, £200k), Technology Strategy Board KTP (2007-09, £127k), Cultural Olympiad (2008-09, £17k), AHRC (2006-08, £27k), Arts Council England (2002-06, £25k), combined Research Fellowships Central Saint Martins/Goldsmiths (1999-03 (£61k), Arts Council of Northern Ireland (1988-93, £27k), Winston Churchill Memorial Fellowship (1988, £20k).
Research Outputs
Find links to all Professor Catherine's research outputs and activities available at UCA's online research portal UCARO