You made it first, but I made it mine

Originated by one artist and re-imagined by another in two distinct and separate processes, these works are an example of a unilateral collaboration. 'You made it first, but I made it mine' explores how artists respond when they are asked to re-imagine another artist's works with total autonomy, and what happens when these disparate pieces are brought together in one show.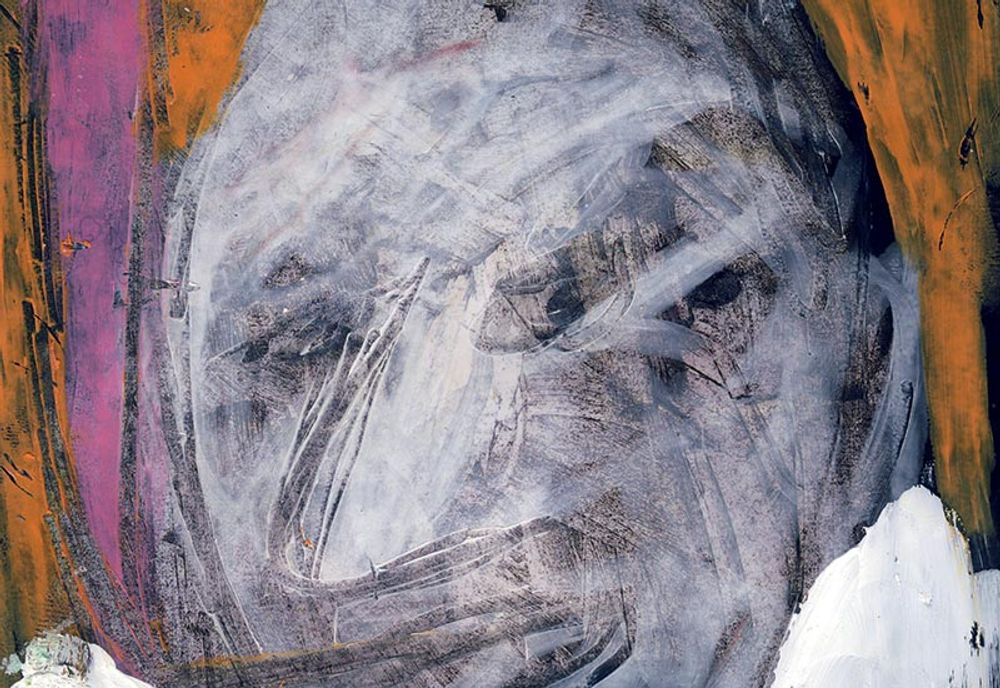 Artist Tom Walker uses paint stripper and pro-marker pens to re-work found images in glossy magazines. Faces, landscapes and objects are distorted with painterly strokes or rubbings, then digitised and re-produced for reworking a second time by the artist.
The works in 'You made it first, but I made it mine' are a result of artist Tom Walkergiving up this secondary process to a disparate collective of visual practitioners. Printed as a set of domestic photographs at 6 x 4.5", Tom Walker's digitised works were sent to 25 visual artists across Europe during the Covid-19 pandemic, with a simple instruction to re-imagine the photo at its current size using any material or process of choice.
Faced with an un-blank photograph the 25 artists were given complete autonomy to re-author the images using their own choice of subject matter, materials or processes. The results are an intriguing mix of both concordance and dissonance. In common, all the works are the same size and many retain elements of the original photo, however each image is unique because it carries the distinctive hallmarks of the artist's own practice.
In artist Matthew Colling's re-worked photo, the part-erased face has been given the identity of influential art critic Clement Greenburg, made known to the viewer by a hand-written name tag. Artists Sam Jackson and Brian Johnson also employ text or iconography to attach new meanings to the work.
Artist duo Kevin Broughton and Fiona Birnie's work, employs printed collage materials to present a pair of Pinocchio characters, whose mask-like features and beady eyes are oddly both comedic and disturbing, whilst artist Mindy Lee has created a Victorian style portrait with its dark background and oval frame.
Some of the artists have left much of the original image in place, whereas others have all but eradicated it. Artist John Tiney has partially obscured his photo with a pulled paint mark. By cutting and reassembling her photo, the sinister clown in artist Karen Harding's work is viewed through what looks like shutters. Artist Paul Jennings' photo has been almost totally obscured with a thick layer of industrial glue.
Tom Walker is Senior Lecturer Foundation Diploma in Art and Design at UCA Epsom.
*PLEASE NOTE: Due to the campus closure the exhibition opening has been postponed. New dates will be published when the campus reopens.*

A digital exhibition catalogue of all the artworks in the exhibition can be seen HERE.
4 January 2021 - 4 January 2021

15:00 - 14:50 (GMT)

Link Gallery, UCA Epsom