UCA Alumna wins
Max Mara Art Prize for Women 2020
18 Mar 2020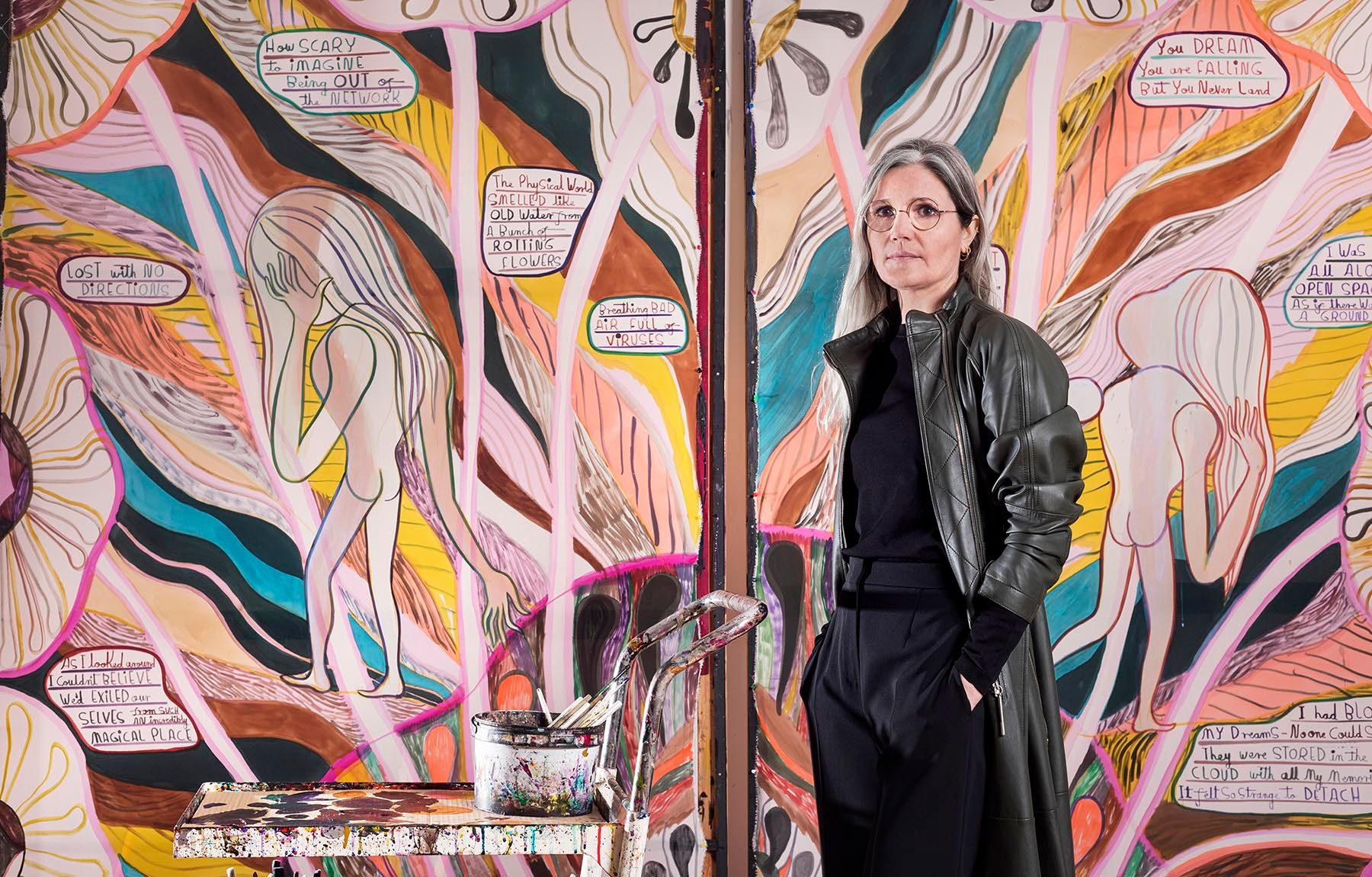 University for the Creative Arts (UCA) alumna Emma Talbot, has been named as the winner of the Max Mara Art Prize for Women.
The prestigious prize is a collaboration between the Fashion Group Max Mara and the Whitechapel Gallery in London. It supports UK-based female artists who have not previously had a major solo exhibition and is the only visual art prize of its kind in the UK.
Emma Talbot attended one of UCA's founder institutions, the Kent Institute of Art and Design, between 1987 – 1988 where she did a Foundation in Art & Design.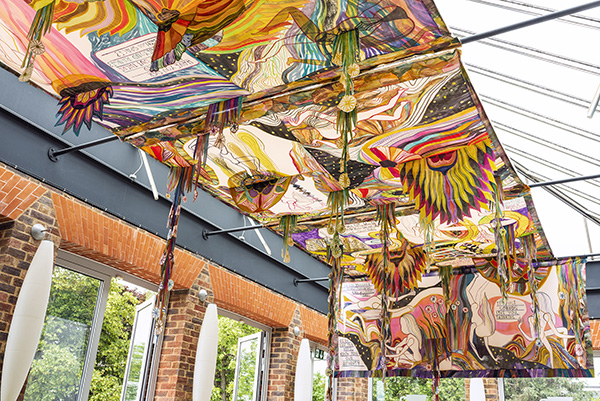 Emma Talbot, 'Your Own Authority' 2019. Art Night commission Acrylic on Silk. Courtesy the artist
As the winner of the prize, Emma plans to spend some of her time in Italy creating a new body of work to be shown in 2021, first at the Whitechapel Gallery and then at the Collezione Maramotti, Reggio Emilia, Italy.
Emma said: "This prize comes at a crucial point that seems incredibly timely for me, as I have only recently begun to focus fully on my own work, having for many years taken on teaching roles to support my family, as a single parent. The Max Mara Art Prize for Women will help me make the most of this major step."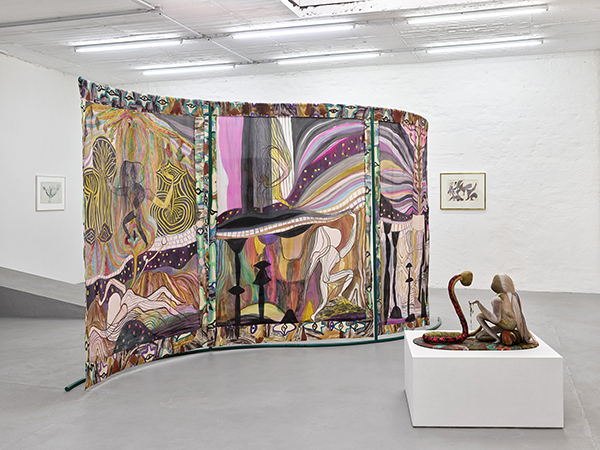 Emma Talbot, Installation view from Emma/Ursula 2020, Petra Rinck Galerie, Düsseldorf. Photo © Achim Kukulies
Her work in drawing, painting, installation and sculpture explores the inner landscape of personal thought, emotion and narrative, which are then explored further in relation to more widespread contemporary concerns. Her work is often hand-drawn or painted onto silk or other textiles, and incorporates her own writing or quotes from other sources.
Emma's winning proposal for the Max Mara Art Prize for Women questions deeply rooted positions of power, governance, attitudes to nature, and representations of women, through a personal lens. It takes as a starting point Gustav Klimt's painting Three Ages of Woman (1905), which features a naked elderly woman standing in apparent shame. In her work for the Prize, Emma intends to animate the figure of the older woman as someone with agency, who overcomes a series of trials in which she counters negative societal attitudes to ageing.
Iwona Blazwick, OBE, Director of the Whitechapel Gallery said: "Emma Talbot makes radiant drawings and polychromatic sculptures on an epic scale, and combines word and image to express the lyricism and the pain of subjectivity."
To learn more about Emma Talbot's work, visit her website.
To learn more about Foundation studies at UCA, visit the course pages.